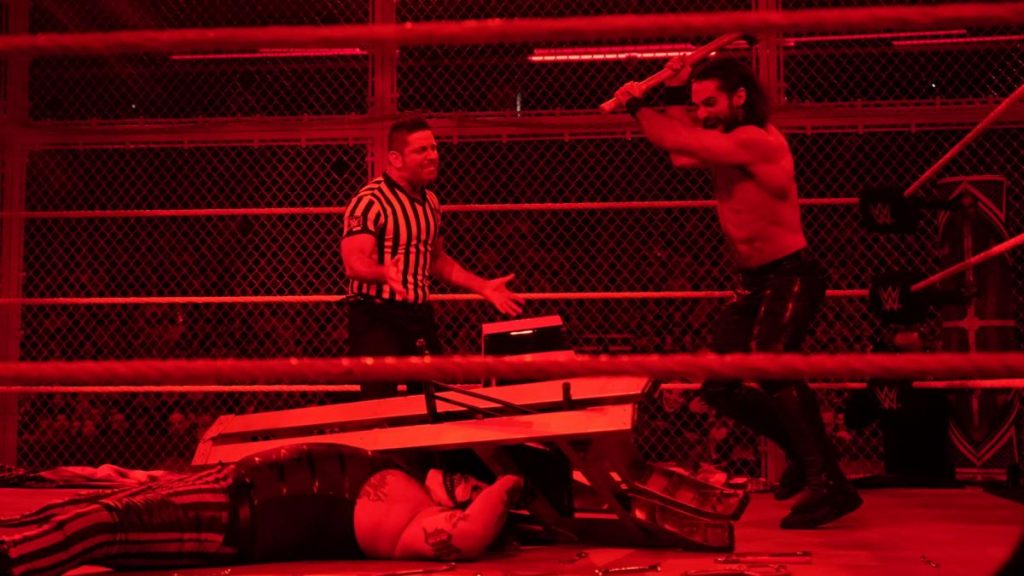 Last night at Hell In A Cell, many people expected The Fiend to make light work of Seth Rollins and capture the Universal Championship.
However, WWE instead decided to have the match stopped by the referee after Rollins hit The Fiend with a sledgehammer. Unsurprisingly, the fans in attendance were far from pleased with what they saw.
However, it appears that WWE fans and wrestling critics are not the only ones who were rather unhappy with how the main event ended.
According to Dave Meltzer of the Wrestling Observer, no one backstage tried to defend WWE's decision, and have labelled the match ending a "disaster":
"I haven't seen anyone defend it — I really haven't heard anything from anybody there [about the finish] other than 'it's a disaster' and that's an understatement. You know the sun will rise tomorrow you know they pissed a lot of people off. I don't know how bad it's gonna be. I don't know what to say, the show sucked."
Bray Wyatt also took to Twitter to seemingly show his unhappiness with the match, sharing the following cryptic GIF.
— Windham (@Windham6) October 7, 2019
Make sure you stay tuned to WrestleTalk.com where we will have live coverage of tonight's Monday Night Raw show.