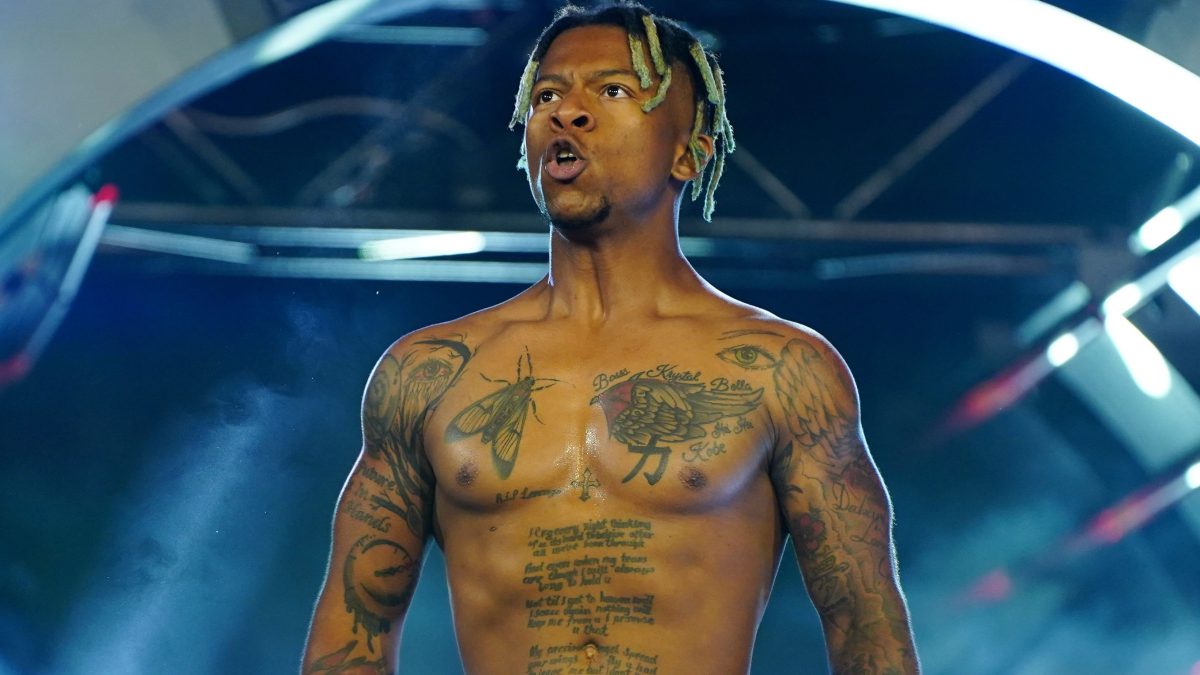 WWE SmackDown ring announcer Greg Hamilton doesn't seem happy with Lio Rush after he announced his retirement from wrestling.
Rush announced his retirement out of nowhere, citing an injury sustained at AEW Double Or Nothing on May 30, where he made a surprise appearance in the Casino Battle Royale.
Reacting to the news, Hamilton tweeted (but has since deleted):
Wow…..unreal…..if we all didn't have our own lives and families to take care of I just might pretend I give a . (On behalf of the wrestling family and community who work for a living) On to the gym.
It's unclear why Hamilton made this comment, but some people have pointed out that Rush has teased retirement a few times in the past and seemingly used it for publicity.
Perhaps Hamilton didn't realise it was due to injury, perhaps he just doesn't like Lio Rush, perhaps we'll never know, but that was his response to the news before he deleted his tweet.
Hamilton has now issued an apology, which you can read at this link.
Here's Rush's announcement in case you missed it:
View this post on Instagram
What are your thoughts on the above story? Let us know in the comments on Twitter or Facebook.