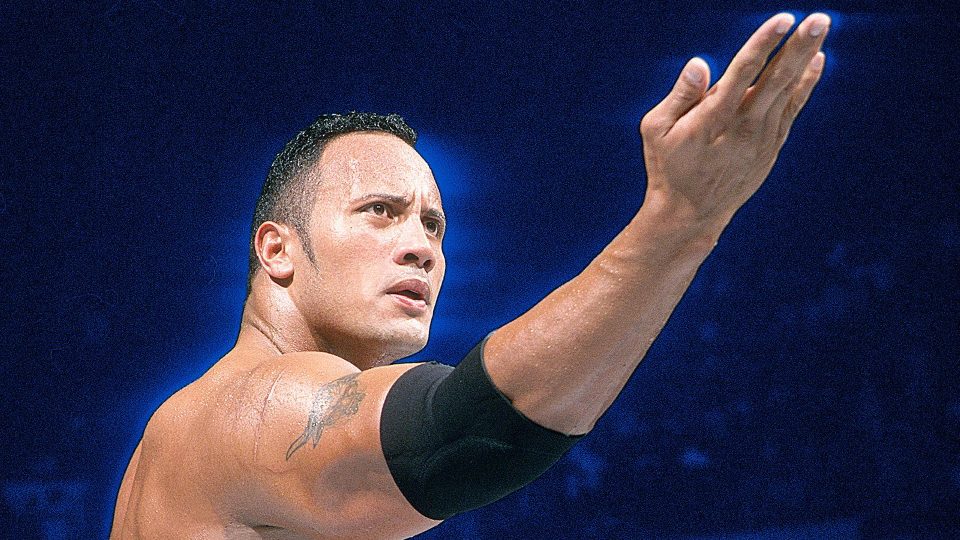 WWE Super Show-Down is over and done with now… I think. Part of me thinks it was a really weird dream.
Anyway, the next big show on WWE's rather long 'big show agenda' is the 1000th edition of SmackDown, which takes place on Tuesday, October 16. And WWE have some pretty big plans for the show.
There have already been many huge names confirmed, including the return of Batista as part of Evolution, the Undertaker, and – according to reports – Rey Mysterio.
WWE tweeted the following earlier today, and it's pretty clear what they're trying to do:
FINALLY…it's almost here! #SD1000 @TheRock pic.twitter.com/IEprsLKKFB

— WWE (@WWE) October 6, 2018
Now, you could argue that this tweet was put out simply because the Rock is a legend and, you know, the show is named after one of his 2687 catchphrases, but that would be boring, wouldn't it?
The Wrestling Observer Newsletter reported a couple of days ago that WWE had been in talks with Dwayne over an SD 1000 return.
The 'People's Champion' is also the current favorite to win the men's Royal Rumble match in January 2019, after which point it is rumored that he will challenge Roman Reigns for the Universal Championship at WrestleMania 35. (According to SkyBet).
Either way, having the Rock be a part of SmackDown 1000 would only seem right has an agreement been worked out, and I'm sure it will make for a very entertaining segment or two.
Maybe he'll even have something to do with the ongoing 'Milwaukee' storyline. Even if not, I'm sure we'll see at least some form of interaction between he and Lana. If not… a missed opportunity in my eyes.
What would you like to see the Rock do if he returns at SmackDown 1000? Let us know in the comments below or via Twitter and Discord.