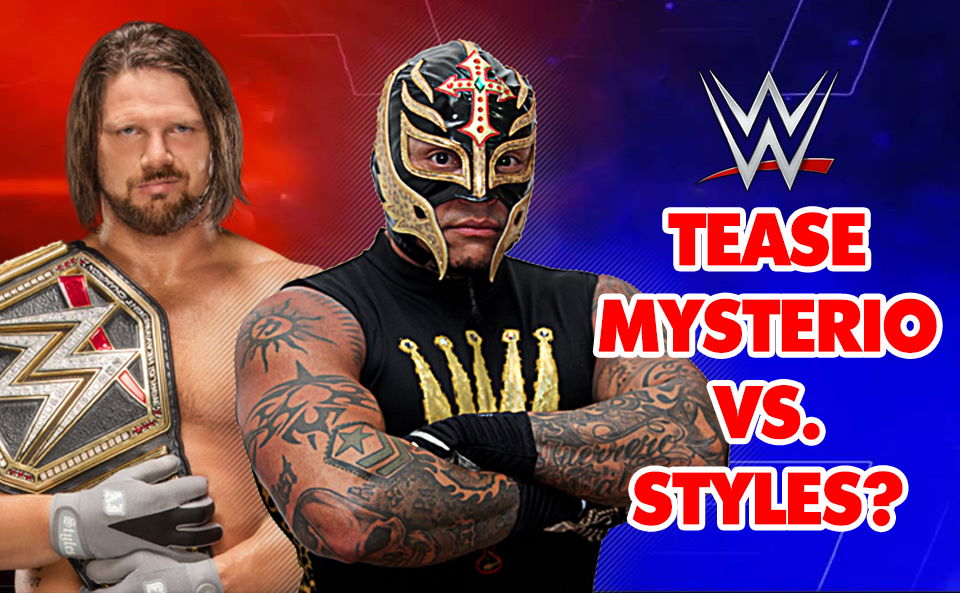 Is WWE hinting at a showdown between AJ Styles and the currently not-under-contract Rey Mysterio? They may well be based on them posting the following video on their YouTube channel.
Rey recently appeared for WWE in a surprise one-off return at Royal Rumble, where he made it to the last six in a tremendous display that rolled back the years. However, Rey has not inked a deal with the group, and has recently been announced for a different dream match in New Japan Pro Wrestling against Jushin Liger. That being said, it is widely expected throughout the industry that Rey will return to WWE – in all likelihood before the end of the year – so the promotion could well be gauging interest in a program between the two veterans in advance of that.
Although Styles and Rey have never wrestled one another on a major stage, they have battled before – going one-on-one for 5 Star Wrestling in Sheffield two years ago. Styles won on that occasion, but would he emerge victorious if they battled again? Let us know what you think in the comments section below.