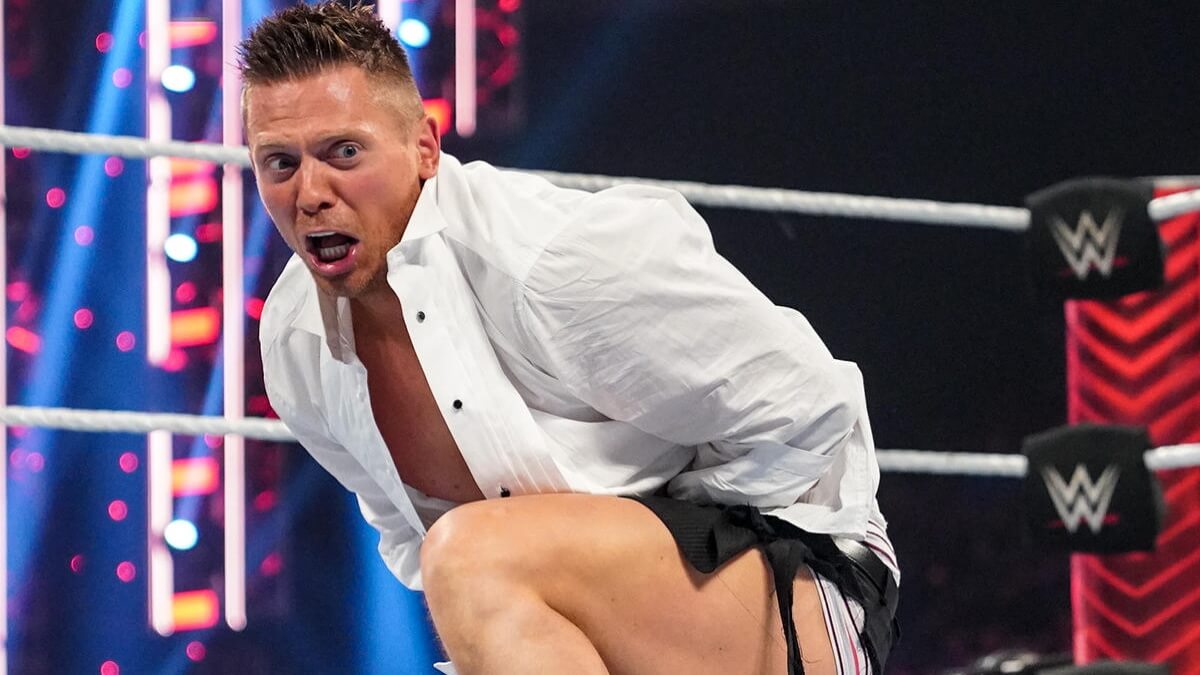 It's a moment that cemented a WWE Network exclusive show as must-see television where two WWE stars faced off without throwing punches.
In a heated exchange of words, The Miz and Daniel Bryan would come face to face until Bryan would walk off the set.
On The Sessions with Renee Paquette, the then-WWE Vice President of Global Television Production Michael Mansury would define his approach to his work, saying:
"Creatively, I knew where we were.
"Regardless of whether we had parameters or no parameters, it had been instilled in me to always do what was best for WWE, to do what was best for the business.
"For me, as a producer, one of the main functions that is paramount in my work is to make sure my talent looks the absolute best they can look.
"I don't mean that just from aesthetics, I mean that from presentation to what they are saying, how they are going.
"It's a multi-faceted approach and we got to do some pretty cool things.
"We created moments."
Speaking specifically about the moment between The Miz and Daniel Bryan, Mansury discussed the lead up to the event itself:
"You always hear people talk about The Miz and Bryan interaction, the episode where Bryan got hot and walked off.
"What people forget was the setup we had done a week or two prior, Mike was left off the show.
"He is cutting this impassion promo to the camera and I remember going to, 'Renee, take me off the air.'
"I didn't even tell Miz we were going to do this.
"I said, "Renee, take me off the air. If Mike is talking about how he's underutilized, abused by the system, let's amplify it.'
"You didn't even wrap him up.
"You just did your sign off to the camera and we faded out."
This would take people up to the now legendary confrontation between the two men, with Mansury going on to say:
"He's still on his harangue about being misused and wanting to bring glory back to the Intercontinental Championship and being disrespected, and it was that next step needed to get him to come back and have that epic confrontation with Bryan."
"You could argue that a lot of Mike's frustrations at the time were legitimately coming out on the air, and he had every right to be.
"To be able to give him that outlet, look at what we did.
"We had started creating moments and enhancing characters on the show without any adult supervision."
The lack of supervision couldn't last forever, with Mansury concluding:
"Then the adults came in and said, 'you guys are doing something here, we're going to start putting a couple of writers on this.'
"Slowly but surely, not taking anything away from the writers, they are an unbelievably talented group of folks and work their ass off."
Talking Smack would eventually end in 2017.
It would be brought back in 2020 with Kayla Braxton as the host.
Transcript from Fightful.
Think you're a wrestling mastermind? Well you can prove it by taking quizzes in our brand new quiz section! Don't forget to tweet us your results!