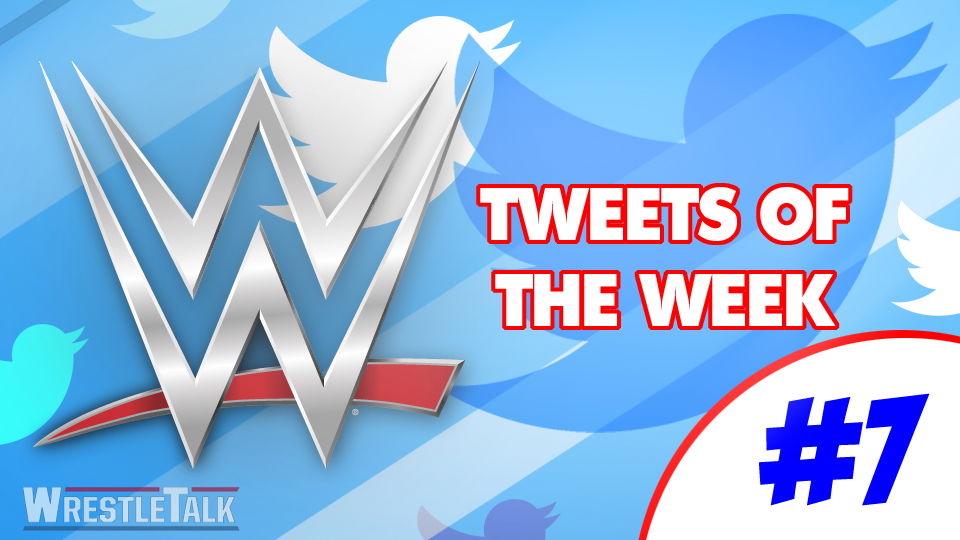 In the seventh edition of this series, WrestleTalk writer Kevin Cavanagh searches Twitter for the best Tweets from WWE superstars and fans over the past week. If you think you have what it takes to make it onto the list, be sure to follow Kevin on Twitter (@WrestleTalk_KFC) to submit your comments and dankest memes!
(10) Stronger Than Death
#MasFuerteQueLaMuerte pic.twitter.com/bgLgz6zcU7

— MATT HARDY (@MATTHARDYBRAND) June 14, 2018
According to trusty Google, Matt Hardy's tweet translates to "Stronger Than Death."
(9) COREY GRAVES HATES ASPARAGUS
Today's (social) Media in 1 tweet.

I say, "The asparagus wasn't good, but aside from that, it was the best meal I've ever had."

Tomorrow: "WWE Announcer Hates Asparagus." "Graves Buries Restaurant." And THAT is what you roll with.

Context is everything. Think for yourself.

— Corey Graves (@WWEGraves) June 15, 2018
Here's to hoping everyone read the actual tweet and learned something!
(8) It's Monday. You know what that means.
Is your hot Asian wife coming Karl? pic.twitter.com/9KsZdsbhk2

— Brodie Lee (@ThisBrodieLee) June 13, 2018
Luke Harper has tweeted 770 times. Approximately 740 times it's just been an "It's (day). You know what that means."
Apparently, he would like to add hot Asian wives to the mix. And just to show it wasn't a one time thing…
Sunday. MITB. Father's Day. Karl, tell your kids Caedon, Cylus, Cruz and baby Harper not to watch, but make sure your hot Asian wife does….

— Brodie Lee (@ThisBrodieLee) June 15, 2018
Twitter user Andrew Lawes had some fun…
https://twitter.com/LawesDisorder/status/1007756201612980235
And one more, for Karl Anderson's special day…
Happy Father's Day Karl.

— Brodie Lee (@ThisBrodieLee) June 17, 2018
(7) Bookerisms Are Back
"We saw CM Punk try go to the UFC and get the BREAKS beat off him." – Booker T#MITB pic.twitter.com/OSn6prH8b0

— WrestlingINC.com (@WrestlingInc) June 17, 2018
Unless something has drastically changed, I'm not sure saying CM Punk's name on air so shortly after his court case got resolved is what Vince had in mine.
(6) The New Day vs. The Elite
The Boys of #TheNewDay make their grand entrance for the big @StreetFighter Exhibition Match! @XavierWoodsPhD @WWEBigE @TrueKofi #Capcom #E32018 pic.twitter.com/ljECVFdooB

— UpUpDownDown (@UpUpDwnDwn) June 14, 2018
I don't know how The Elite entered, but I have to assume The New Day took the entrance. To read more about this showdown, fellow WrestleTalk writer Steven Lugo covered the results here!
We sure know what The Young Bucks thought of this matchup…
https://twitter.com/MattJackson13/status/1006703522484707328