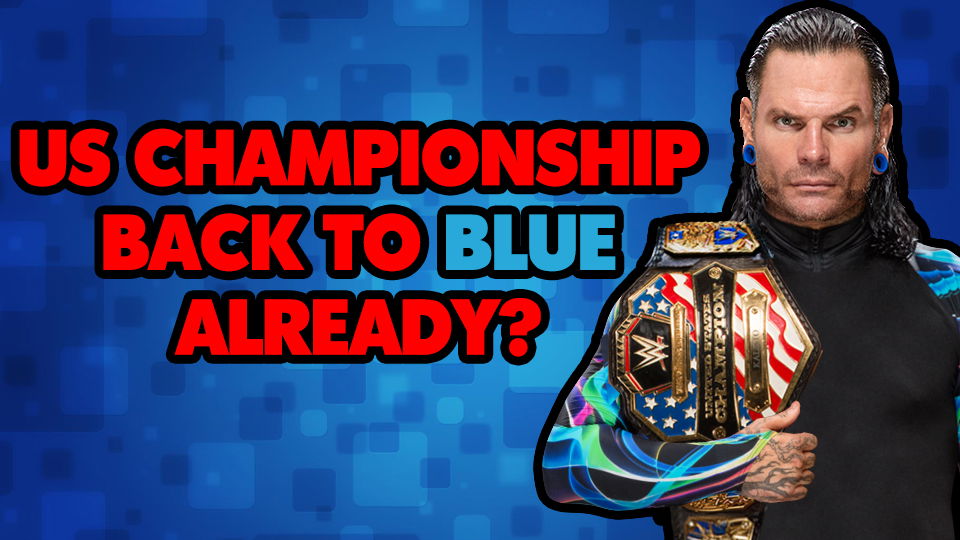 Last night's episode of Raw was home to the first part of this year's Superstar Shake-up and did we ever get a huge chunk of blue brand talent jump ship… and one from NXT but that's for another story. One of the biggest shocks of the night, however, came in the form of new WWE United States Champion, Jinder Mahal, making his way over to the flagship show, belt in hand and with his trusty sidekick Sunil Singh along for the ride.
Hang on a minute, that wasn't the shock, mid-card champions always swap shows during drafts. Mahal immediately losing the title to the recently returned Jeff Hardy came out of the blue though. Another swerve may be on its way for tonight's episode of SmackDown Live, however, as PWInsider.com have confirmed that the new new WWE United States Champion, Jeff Hardy, is backstage at the blue bland's taping in Providence, Rhode Island.
Although this does not confirm that Hardy will be switching brands and thus be taking his newly won title right back with him to SmackDown Live, it does seem the most likely scenario, especially with the WWE Intercontinental Championship picture happily set up on Raw with multiple talents involved.
After the bout, Mahal declared his rematch clause for the championship at the Greatest Royal Rumble event on April 27 in Suadi Arabia. If he fails to reclaim the title at the aforementioned pay-per-view, it will likely alter the WWE United States Championship match at Backlash, which Randy Orton won his place in during a triple threat last week.
Could we be seeing Randy Orton take on Jeff Hardy for the title at Backlash? Why didn't Orton just get an automatic rematch like everyone else (except Finn Bálor)? Let us know in the comments below or on Twitter here.