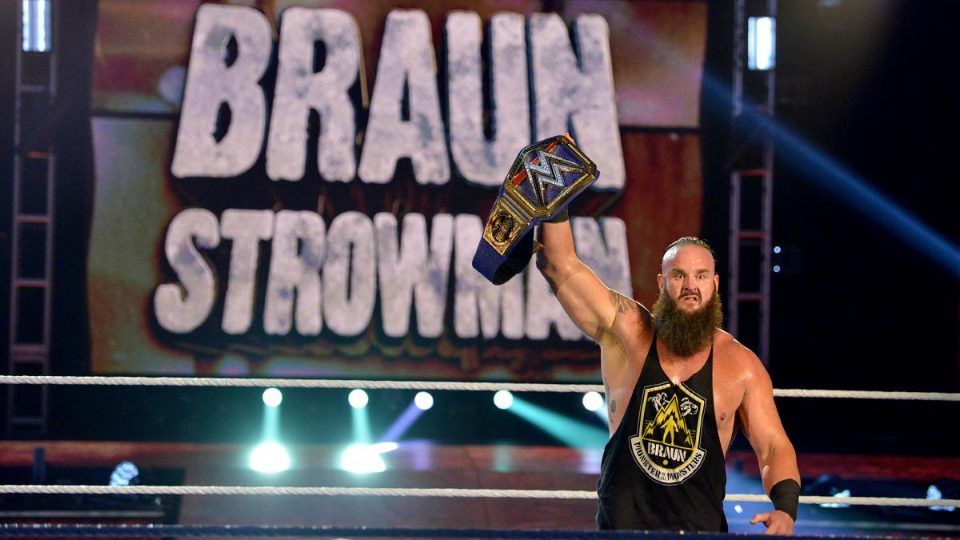 The WWE Universal Championship match has officially been announced for Money in the Bank. Current champion Braun Strowman will defend his title against former champion Bray Wyatt.
The announcement was made on SmackDown as Strowman joined A Moment of Bliss. During the segment, Strowman warned Wyatt that he will get these hands. Soon after, Wyatt had left a box in the ring with Strowman's old black sheep mask in it. Spooky mind games.
Strowman recently won the title from Goldberg at WrestleMania. He was a last minute addition to the match, as Roman Reigns chose to pull out of the event. This match at Money in the Bank will be Strowman's first defence of the title.
Prior to this, Goldberg had won the title from Wyatt himself. The decision caused great fan backlash against WWE. Now, Wyatt is getting his rematch. Wyatt most recently took down John Cena in the Firefly Funhouse match at WrestleMania.
Strowman and Wyatt's relationship will be featured in a video package on SmackDown next week. Meanwhile, their match at Money in the Bank will take place on May 10.
Are you looking forward to this WWE Universal Championship match at Money in the Bank? Let us know on Twitter!