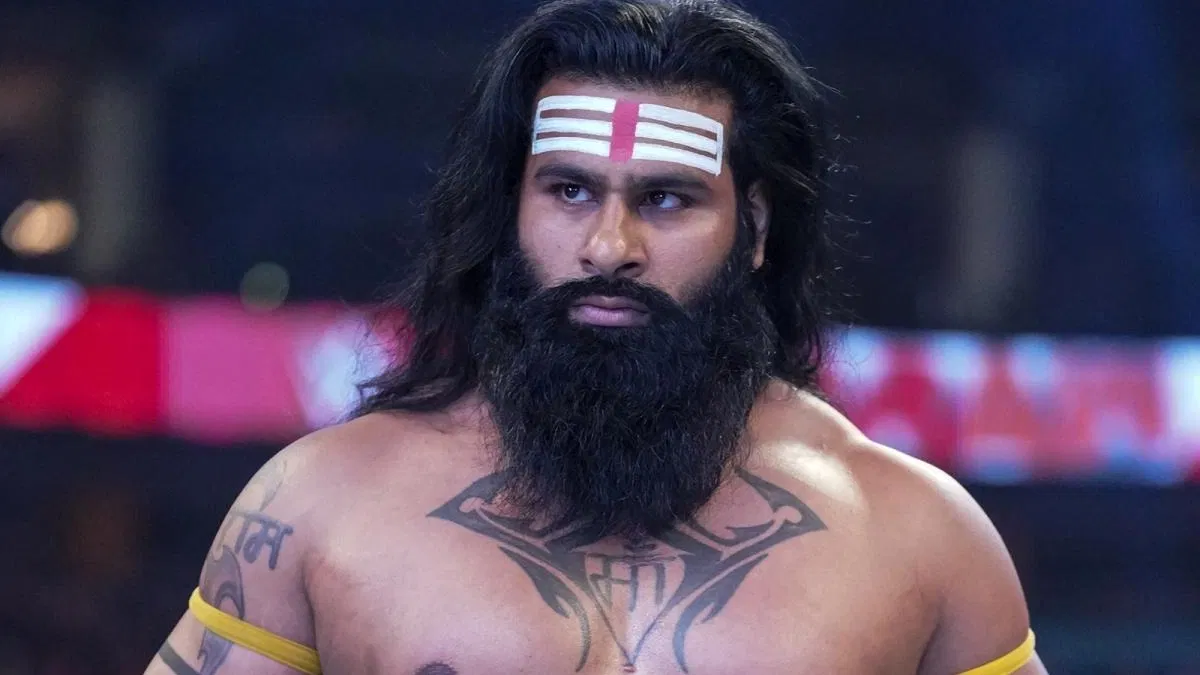 If you watched this week's WWE Raw, you were probably left wondering what on earth was going on with Veer Mahaan.
Well luckily enough, the man himself has provided some answers.
If you missed it, Mahaan appeared in a backstage interview with interviewer Sarah Schreiber. After Schreiber asked her question, Mahaan looked provocatively into the camera, then looked back at Schreiber, tried to scare her by saying "BOO!", smiled, and walked off.
The Miz then wandered in and remarked that it seemed like Mahaan had the hots for Schreiber, and the USA Network Twitter account also made that same suggestion.
Up until this point, Mahaan had been presented to us as nothing more than an angry brute who never spoke, and fans were actually quite disappointed about this because it's quite clear from his social media that he's capable of more than that.
Thankfully, it seems WWE may have realised this. In a new interview with the Daily Star, Mahaan discussed how this is the start of an effort to portray him as more than just an angry brute. He said:
"The world hasn't seen my other side yet. Yes, we're trying to show the world that Veer Mahaan isn't just a scary guy that walks around in the ring. We're trying to show our audience that Veer Mahaan is not just a beast and an angry man, he has other sides. That's why the world has got to tune in more to see what's going to happen next!"
Before he made his Raw in-ring debut, WWE had been airing 'Veer is coming' vignette for so long that they themselves became a meme and actually helped him ironically get over to some extent.
Talking about having to wait for so long before actually debuting, Mahaan said that, while yes it was frustrating, he used that frustration to motivate himself to get better and work on things like his physique and studying the other talent.
Hopefully WWE doesn't drop the ball on this, because it's pretty clear that Mahaan has a lot more to offer than we've seen if he's just given the chance to do it.
To make sure you stay updated with all the latest wrestling news, add WrestleTalk.com to your Google Discover feed and follow us on Twitter!