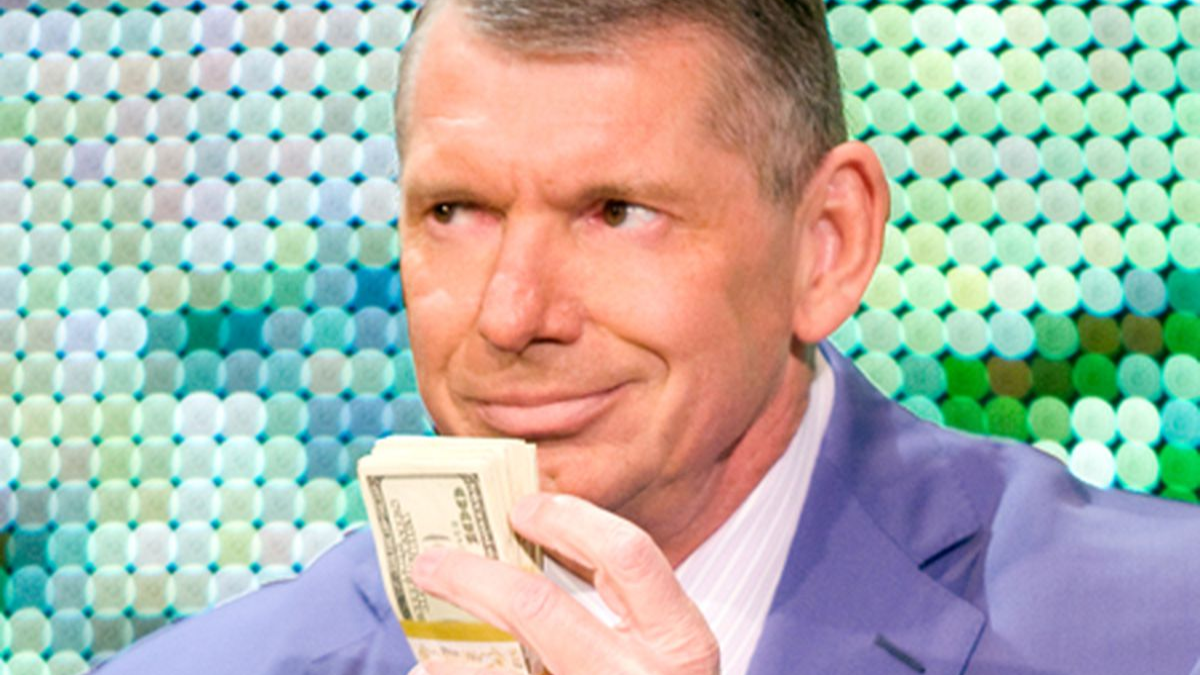 Vince McMahon wanted to make an unusual addition to what would go on to become one of the most iconic WWE logos.
Speaking on Wrestling Observer Live, Mike Sempervive recalled a story dating back from 1997, the early days of the Attitude era and the famous WWE "scratch" logo.
Sempervive stated:
"Brian Solomon that wrote that sheet book who I work with on The Wrestling News, used to work for WWF Magazine and they were going through the whole change I guess, this is a story he had heard about the old block logo that WWF had."
Solomon worked for WWE as a writer and editor for WWE's print publications including WWE Magazine, RAW Magazine and SmackDown Magazine between 2000 and 2007.
"Remember the legendary story about them getting such a low rating on Raw that Vince freaked out, this was a rating that they did when they were in Europe and it was a taped show that bottomed out terribly.
"They had a low rating, WCW had a good one and he lost it. This is what opened the door for Vince Russo to come in around that time.
McMahon's reaction to the low ratings would see him make a marketing decision that could have gone in a very different direction, with Sempervive saying:
"[Vince McMahon] is upset and he's looking at the block logo and he smashes it in front of everyone and he scribbled on a whiteboard what basically became the scratch logo that you see, the WWF logo that you saw before it became just the WW [for WWE]."
Vince wouldn't be satisfied with this logo update, though, with Sempervive going on to explain:
"Underneath it [McMahon] actually on the whiteboard – because he's Vince – drew a big set of balls and when they actually came to look for ideas about the logo they did have to break it to him no Vince you can't put the balls under the logo but what we can do is actually create a swirl. So the swirl that was underneath that logo on the original scratch logo was actually Vince's balls."
Since 1997, the WWE logo has gone through changes until the one with which we are more familiar today.
To date, none have featured balls, Vince's or otherwise.
Transcript from TJR Wrestling.
Think you're a wrestling mastermind? Well you can prove it by taking quizzes in our brand new quiz section! Don't forget to tweet us your results!