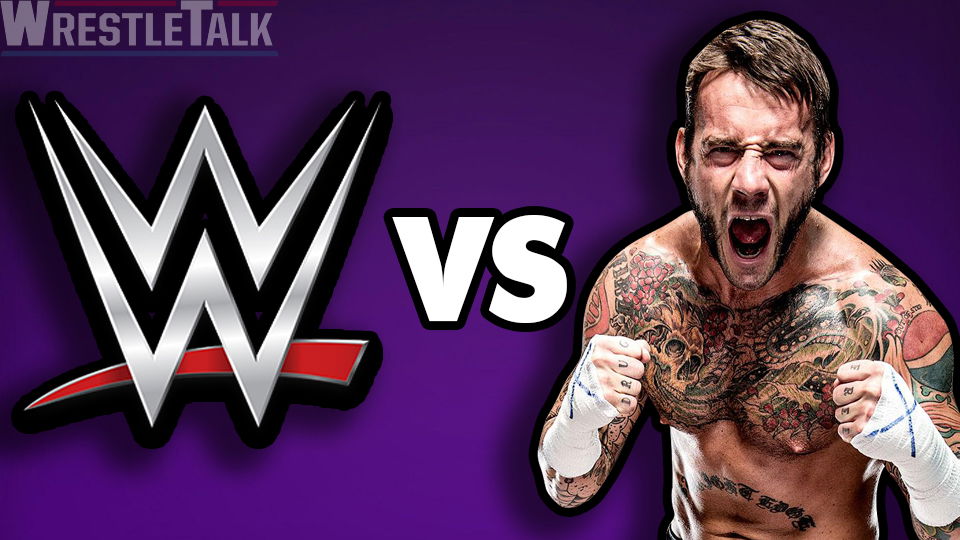 As noted by Dave Meltzer on the recent edition of Wrestling Observer Radio, CM Punk, real name Phil Brooks, has his trial date set against WWE doctor Chris Amann. If that wasn't bad enough, however, the date falls just three weeks prior to Punk's second pro-MMA fight in which he will face Mike Jackson at UFC 225 in Chicago on June 9.
"He's got that [WWE lawsuit], remember he's going to trial on the 21st [of May]… Unless there's a delay, yeah May 21st. He should not be fighting, should he? He may ask for a delay. In the middle of a lawsuit, three weeks from a fight, and that's a lawsuit where he's going to be cross-examined and gonna testify in. No, that's a bad deal. Yeah, he's going to have to get that thing delayed past June 9." (Transcription courtesy of WrestlingInc.com)
The aforementioned lawsuit came about in 2014 after Punk left the company and appeared on longtime friend Colt Cabana's The Art of Wrestling podcast. During the show, Punk made statements about Amann mishandling treatment of the former WWE Champion's back injury and concussion. Cabana did not dispute these comments and therefore fell into Amann's lawsuit alongside Punk.
Last October, Cabana made an appearance on The LAW in which he shed some light on the ongoing situation:
"The update is that it's still going on, it's costing me a lot of money, and that's the extent that my lawyers will allow me to talk… So nothing breaking here, but just do know that it's always on my mind, it's always a very sad thing. And I've talked to other podcasters… it's kind of changed the way that things work and realizing this is a reality that you can host a show and get sued for it."
Punk's debut pro-MMA fight came about in 2016 at UFC 203 where he lost to Mickey Gall via first-round submission. If he wants to maximize the opportunity to come away from his second with a win, it would be wise to take Meltzer's advice and postpone the court hearing to a later date after June 9.
Punk's upcoming opponent, Mike Jackson, shares a pro-MMA record of 0-1 at the hands of Gall via first-round submission in 2016. Here's hoping that Punk can muster up a victory… then retire from the sport and show up at Bullet Club's ALL IN show in September. Please come back, Punk, we miss you.
What are your thoughts on the situation? Will he be able to beat Jackson? Do you want to see Punk at ALL IN? Or do you just want to see him back in WWE? Let us know in the comments below or on Twitter here.