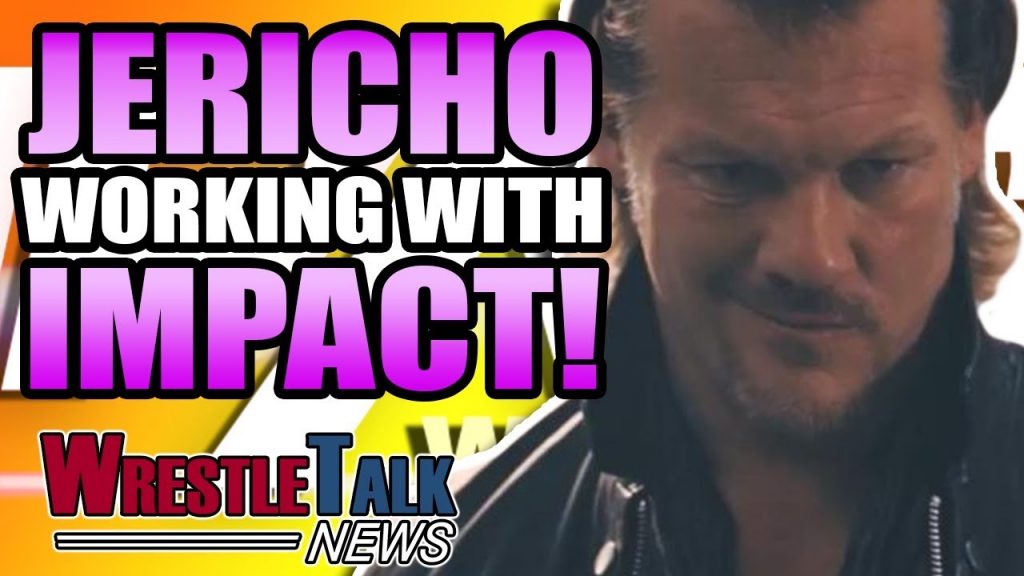 Bullet Club Release Cologne
Have you ever wanted to smell like you've just competed in an hour long wrestling match? Well now you can, because New Japan wrestling faction the Bullet Club have just released their own cologne, imaginatively called 'Bullet Club', which presumably smells like Marty Scurll's beard.
「新日本プロレス・フレグランス(香水)」に第3弾「BULLET CLUB」が新登場!
メーカー直販サイトと闘魂SHOP水道橋店で明日8月4日(土)より発売開始!!https://t.co/VBAHy9hsGp#njpwshop pic.twitter.com/eBIXxuL8HH

— 新日本プロレスリング株式会社 (@njpw1972) August 3, 2018
I've actually just had a sample. Huh, that doesn't smell like salty sweat at all… it smells Too Sweet! … like the hand gesture.
This is the third fragrance in the Smell Like Your Favourite New Japan Wrestlers line after King of King and Fighting Spirit, and legend has it that if you combine all three at once, women will actively avoid you.
Omega's WrestleKingdom 12 foe Chris Jericho has a different scent in mind, though… BETRAYAL!
Chris Jericho Helping IMPACT Wrestling
Following reports that Vince McMahon isn't happy with Jericho, after his New Japan match against Omega turned out not to be a one-and-done, as he quickly transitioned into a feud with Naito and then became the promotion's IWGP Intercontinental Champion, Y2J's relationship with another wrestling company might complicate things even further.
As not only will IMPACT Wrestling be prominently featured on his upcoming Rock n Wrestling Rager at Sea cruise – with its ROH vs IMPACT theme – a new report reveals Jericho is partly responsible for the promotion turning itself around to become one of the most talked about wrestling companies in the world again. And in a good way this time!
According to the Wrestling Observer, sometime last year the owner of the Fight Network Leonard Asper – whose site IMPACT is streamed on – was talking to his fellow Winnipegger Chris Jericho about how the company had lost so much money. Jericho reportedly told him "that Impact had been run by snakes and that those type of people are only going to rip him off" and that "he should hire [Don] Callis to run the company or fold the company."
Asper appears to have listened, as Callis was brought on shortly after – widely regarded as the turning point in Impact's recent fortunes.
Don and Chris are longtime friends, with Callis being one of the minds behind Jericho's Alpha vs Omega match in January. And with Y2J being occasionally name dropped by Callis on commentary recently, there's speculation that we could hear the words 'Impact is Jericho' this year. Speaking of speculation…
WWE Vs MMA Four Horsewomen Back On?
…ever since Ronda Rousey and Shayna Baszler were officially signed to WWE, there's been talk of a match between UFC's four horsewomen of Rousey, Baslzer, Jessamyn Duke and Marina Shafir and WWE's four horsewomen of Bayley, Sasha Banks, Charlotte and Becky Lynch. The match was teased several times, with the teams even having a stare down at last year's Mae Young Classic.
Since then, Duke and Shafir have both signed developmental contracts with WWE, and now the two factions are calling each other out on social media.
In response to Bayley posting a picture of her and Sasha Banks in their new ring gear, Rousey commented:
https://www.instagram.com/p/Bl_NXx9gBTB/?utm_source=ig_embed&utm_campaign=embed_loading_state_control
"#fauxhorsewomen", to which Banks replied: "I hope Alexa wins jajajajajajaaja".
Which either means she's laughing or is a huge Star Wars fan.
Bayley then clearly laid out the challenge, commenting: "Tell your girls to get some ring gear. We're waiting."
If only there was a women's exclusive pay-per-view WWE had coming up in the near future for this to be the main event of…