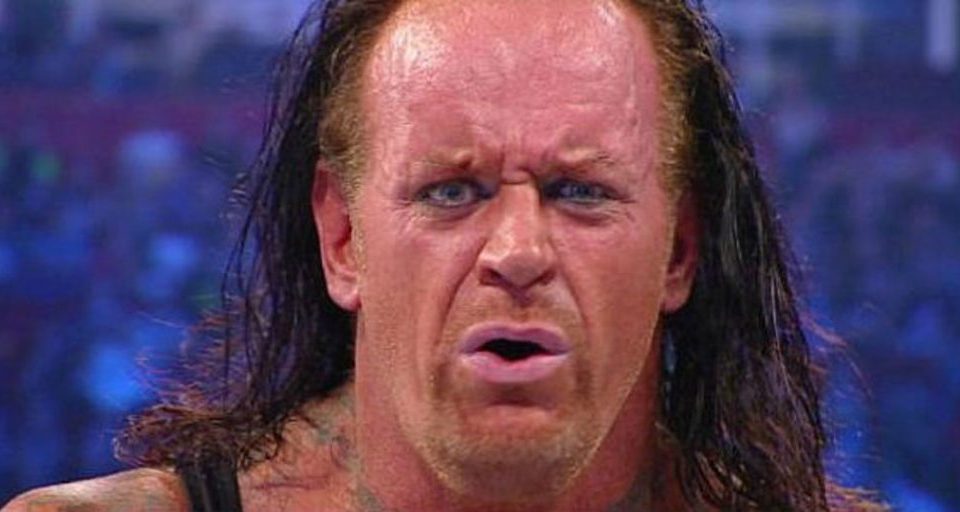 Many fans were left scratching their heads last week on Raw when AJ Styles confirmed that he would be going one-on-one with The Undertaker at WrestleMania in a 'Boneyard Match'.
We have not seen a 'Boneyard Match' in WWE before and Raw's commentary team put over how they weren't really sure what the gimmick match would entail. However, it seems like this might be a typical Buried Alive match.
While speaking on his Mixr stream, Styles seemed to confirm that the match would have been given a more sinister name but the company opted for something more light-hearted as a result people losing their lives due to the Coronavirus pandemic:
"What the heck is a Boneyard match? Even I was wondering what a Boneyard match is. Under the circumstances, I think there's a reason it's called a Boneyard match. We didn't want to say cemetery, graveyard. Let's tread delicately on this. Everything that's going on, it sucks. It's a combination of things you thought it was, most likely. It's going to be different. I don't want to give anything away. I want you guys to enjoy this. Because of the circumstances, I'm so glad that my opponent is The Undertaker, because it's an opportunity to have a different match. I don't want to have it in an empty arena. You guys are the life blood of what we do. We react to you. It's all about you. I wouldn't be anything without you, but we know how to react based on how you react. All this stuff matters. I feel for the guys who have had to have those matches."
With many people set to lose loved ones as a result of the pandemic, it makes complete sense that WWE would opt to call the match something more light-hearted than a "Cemetry or Graveyard match".
During his Mixr stream, the former WWE Champion also seemingly confirmed a report made last week that the match, like John Cena vs. The Fiend, will be filmed away from the Performance Center.