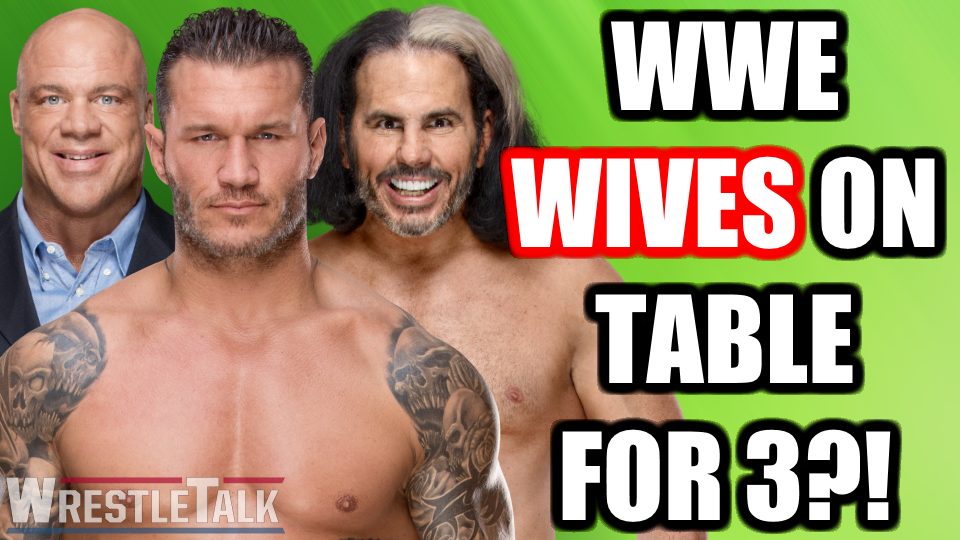 It seems when Kim Orton isn't giving baths to Randy, she is filming shows on the WWE Network. Kim Orton, Rebecca Hardy (also known as Reby Sky), and Giovanna Angle have recently filmed a Table for 3 episode for the WWE Network. Kurt Angle's wife, Giovanna, revealed this in an Instagram post:
https://www.instagram.com/p/BmrbYCchMJP/?utm_source=ig_web_copy_link
This marks the first time in the show's history that it has featured only three wives, no current superstars, in an episode. It will certainly be interesting to get a look at the 'Women behind the Men' and see what stories about Orton, Angle, and Hardy, they have to tell. The release date of the episode is not yet known, so for now, we can only wait for some hopefully funny moments.
Related Content
Are you excited for this episode of Table for 3? Are you a fan of the series? Let the WrestleTalk team know on Twitter, or in the Discord!