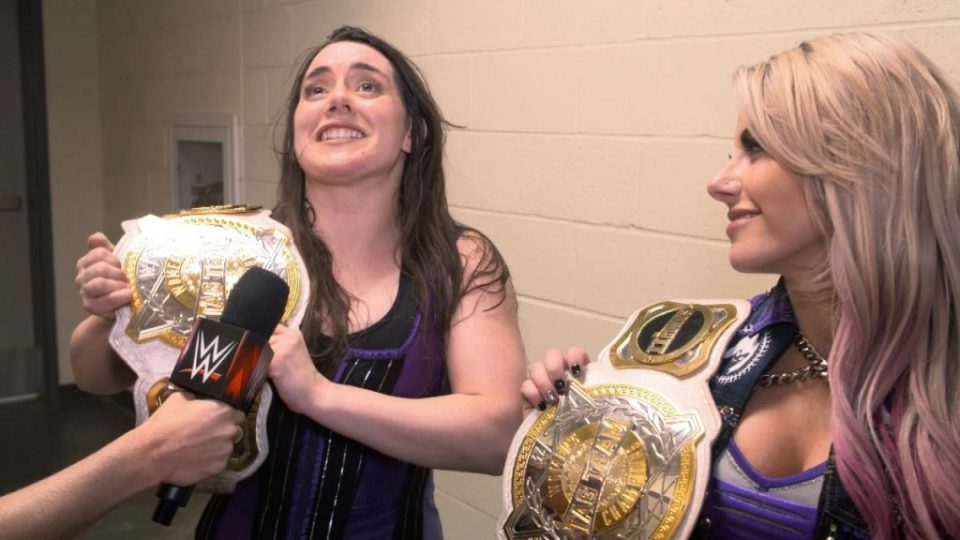 Despite being active for less than eight months, WWE could be planning to retire the WWE Women's Tag Team Championships.
Next week on Friday Night Smackdown, the WWE Draft will commence. The draft will ensure that following Smackdown's move to FOX, both of WWE's brands have separate and distinct rosters.
Ever since the draft was announced, the future of the Women's Tag Team Championships has been uncertain.
When asked by Pro Wrestling Sheet about the future of the belts following the draft, current champions Alexa Bliss and Nikki Cross were rather unsure.
This has led some to speculate that WWE might decide to retire the belts and fold their women's tag team division.
This is fairly plausible, especially when considering that reports emerged a few months ago suggesting that Vince McMahon didn't even want to introduce the belts at the beginning of the year.
WWE's other cross-brand title, the 24/7 Championship, will now be defended on YouTube, and it is believed that storylines associated with the belt will no longer play out on TV.
Make sure you stay tuned to WrestleTalk.com for the latest on the future of one of WWE's newest belts.