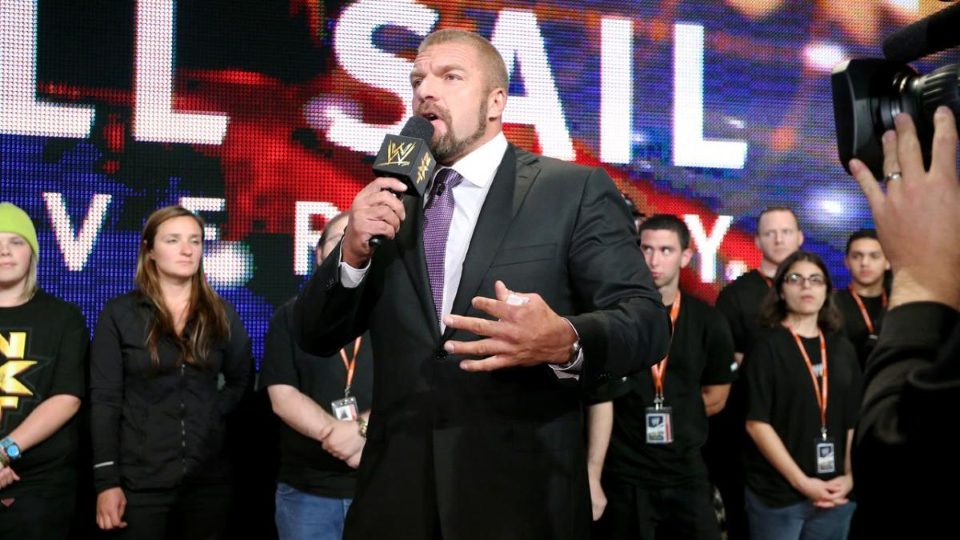 Ever since the show debuted on the USA Network in September 2019, weekly episodes of NXT have been broadcast live from Full Sail University in Winter Park, Florida.
The arena is only able to seat around 400 people. While some people argue that this NXT an intimate feel, others have suggested that it makes the show feel inferior to their Wednesday Night Ratings War opposition, AEW: Dynamite.
Speaking to the media ahead of this weekend's NXT TakeOver: Portland show, Triple H spoke about NXT's relationship with Full Sail University:
"To be honest I can't tell you if we have a contractual obligation to [Full Sail] at this point because we're just at the point where we just have conversations and 'hey this is what we wanna do.' When this opportunity came up, 'Hey here's what we wanna do.' We feel like being here is a strength being here long-term."
During the same call, Triple H also revealed that due to a "prior commitment", NXT will be unable to broadcast one week's show from the venue in March of this year:
"On the other point we'll always do what's best for business and we'll always take advantage of every opportunity for the brand. They'll be a show coming up — we'll have an announcement soon — we'll be out of Full Sail for a week because there's a prior commitment here and a commitment that they can't change and we're okay with that. We've known about it since the beginning."
There is no word currently on what Triple H is planning to do on the week that NXT won't be able to use Full Sail. Some have speculated that the show could be filmed a week or so in advance and then broadcast on tape delay.
However, with WWE unhappy with the Wednesday Night War ratings, NXT may see this as a chance to test out hosting the show in a bigger venue. For the latest on WWE/NXT's plans regarding this tough situation, stay tuned to WrestleTalk.com.