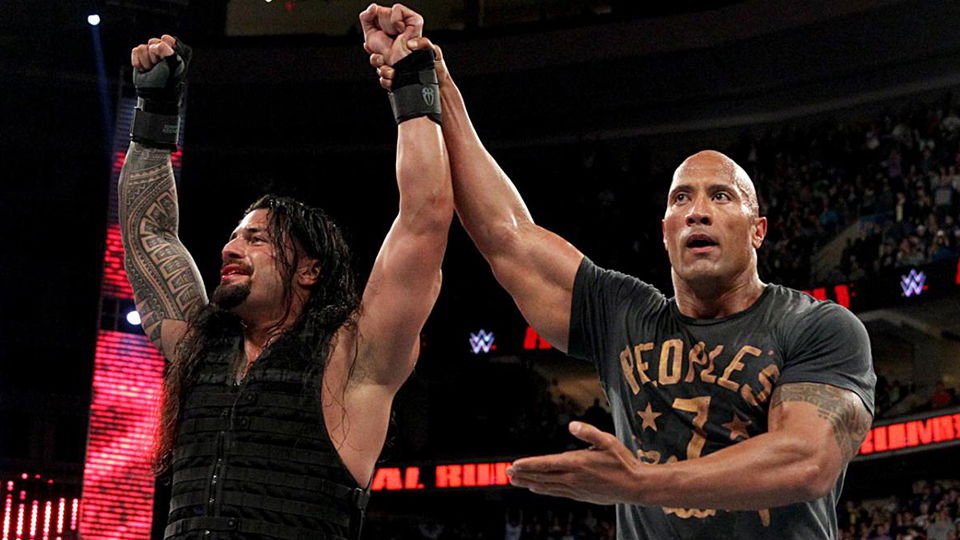 WWE is still working on finalising plans for a big WrestleMania feud between Universal Champion Roman Reigns and The Rock, as revealed by Dave Meltzer.
Speaking on the latest Wrestling Observer Radio, Dave Meltzer said that things are getting "tougher" each year as The Rock gets older, but WWE is hoping to have the match at either of the next two WrestleManias:
"Obviously The Rock & Roman Reigns is something that they're building towards and it would be — every year gets tougher and tougher because Dwayne gets a year older and, you know, but I think he really wants to do a match against Roman Reigns. I think for sure it'll be in next two WrestleManias, and if he can pull it off, the next WrestleMania."
This comes after it was reported that WWE is hoping to have The Rock return at Survivor Series later this year, presumably to set up his feud with Roman Reigns. You can read more about that story by clicking here.
What are your thoughts on the above story? Let us know in the comments on Twitter or Facebook.