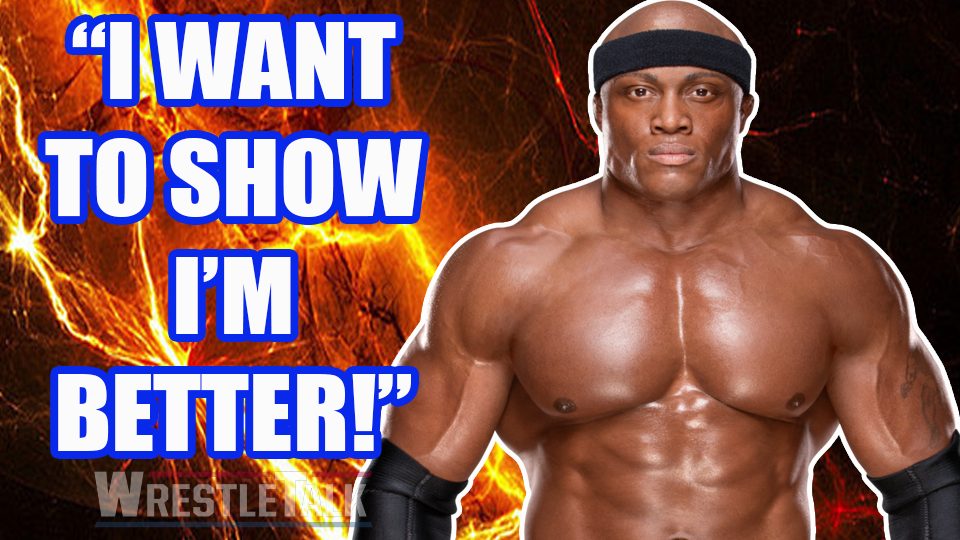 Do WWE know what they have in Bobby Lashley?
The answer to that is quite possibly not.
The powerhouse is a different man from the one who left the company in 2008. Though he's not been allowed to show it, the 'Dominator' is a more rounded professional and arguably deserves better than what he's been given upon his homecoming.
The feud with Sami Zayn fell flat both in and out of the ring. Their match at Money in the Bank was a pointless waste of time and the segments on Raw were debatably some of the worst in recent memory. No one is sad they're over. His current enmity against Roman Reigns is expected to be better on all fronts and the pair will clash this Sunday at Extreme Rules.
However, Lashley has his eye on another prize and that accolade currently sits across the shoulder of Brock Lesnar. Appearing on Boston's 98.5 The Sports Hub, Bobby spoke at length about Roman Reigns, his desire to slay the 'Beast', and his return to WWE after a ten-year absence.
This is what he had to say when questioned about the 'Big Dog' at Extreme Rules and his path to the WWE Universal Championship:
"You have to be prepared. I know it's sports entertainment but we have to go out there we have to be physically ready and have to have everything in tune to have a great match and that's what I'm looking for. I'm looking to have a great match with him. Not necessarily using him as a stepping stone to get to Brock, but I know that's the guy I have to beat to get to Brock so I wanna have a great match and I want to show that I'm better."
From reactions on social media, it appears no one cares who dethrones Brock Lesnar at this very moment. Everyone just wants the belt back on television with many openly stating that the UFC bound fighter has made a mockery of the strap. Therefore, the news that Bobby Lashley wants to challenge for the gold in the very near future will, one imagines, be a welcome utterance.
https://www.youtube.com/watch?v=ooQ4GYMHSVc
Steering the ship away from what could very well be our SummerSlam main event should the champion sign on the dotted line, the hosts pressed Lashley on his return to the company and time in IMPACT Wrestling:
"When I was with WWE before I was a big guy throwing people around, power moves then after that when I left WWE I was like 'I still enjoy professional wrestling,' but some of the smaller guys look up at me and say I don't wanna wrestle him I don't wanna get thrown around by that guy.

When I went to IMPACT it was me proving myself on a daily basis to a lot of different people. I mean I had matches with Austin Aries, matches with Jeff Hardy, Bobby Roode, Drew McIntyre, I mean I wrestled everyone. During that time I wasn't just sitting back saying, 'man I hope WWE picks me up, I hope they see me, I hope to get back.'"
So it would seem that Bobby Lashley is a changed man behind the curtain as well as between the ropes. Gone are the stories of him demanding a bigger pay-day and comparing himself to headline stars. In their place is a humble, driven human being who realizes that to get to the top, hard work is the key.
Well, a little sensible politics doesn't hurt either.
Let us know what you think of Bobby Lashley's assertion that he wants to battle Brock Lesnar, your predictions for his clash this Sunday, and if you see the 'Dominator' as a main event talent in 2018. Get in touch with us via Twitter and Discord today.