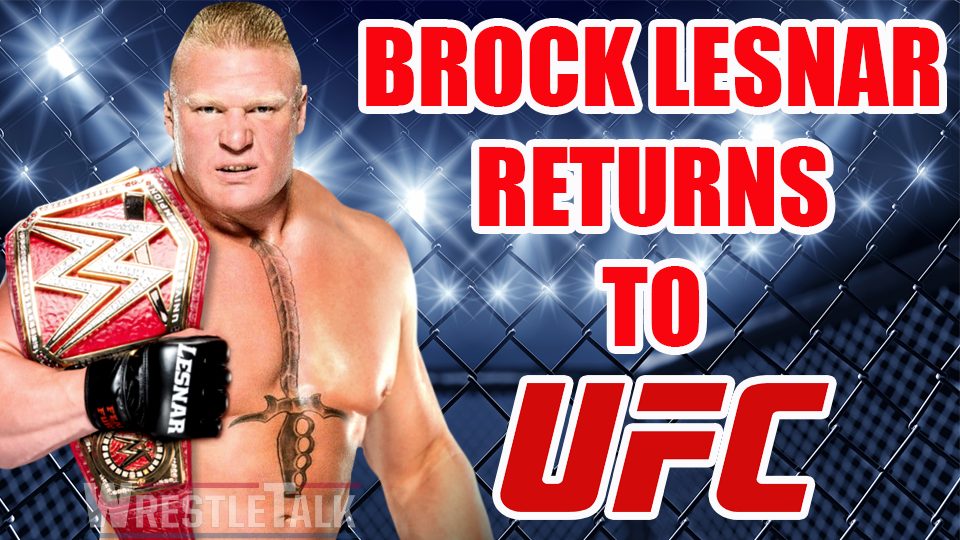 As many had predicted in the days leading up to the event, WWE's Brock Lesnar made an appearance last night at UFC 226 before the main event featuring Stipe Miocic vs. Daniel Cormier.
After Daniel Cormier knocked out Stipe Miocic at 4:33 of round 1, it was not too much longer before Brock Lesnar made his "return" to the octagon.
After a brief octagon interview with Joe Rogan, Daniel Cormier called out Brock Lesnar:
DC calls out Brock Lesnar!

LESNAR IS IN THE CAGE!! #UFC226 pic.twitter.com/XTz7q16GJo

— UFC (@ufc) July 8, 2018
After some pushing and shoving back and forth, Brock Lesnar grabbed a microphone (yes, really) and all but confirmed his return to the UFC in a profanity-laced tirade which targeted UFC heavyweights, Francis Ngannou and Stipe Miocic.
Here are some reactions from around Twitter:
https://twitter.com/jeremybotter/status/1015809467437518850
#UFC226 #BrockLesnar pic.twitter.com/yfyq79ZMI9

— Brendan McGlynn (@Sir_Brendan) July 8, 2018
https://twitter.com/aramon210/status/1015816950713233409
https://twitter.com/babyitsmb/status/1015816928122867712
Will you be watching Brock Lesnar vs. Daniel Cormier? Who do you have in that fight? Let us know in the comments below or on Twitter here. You can also join us on Discord to chat with Oli, Luke, the magazine team, the website writers and each other here!