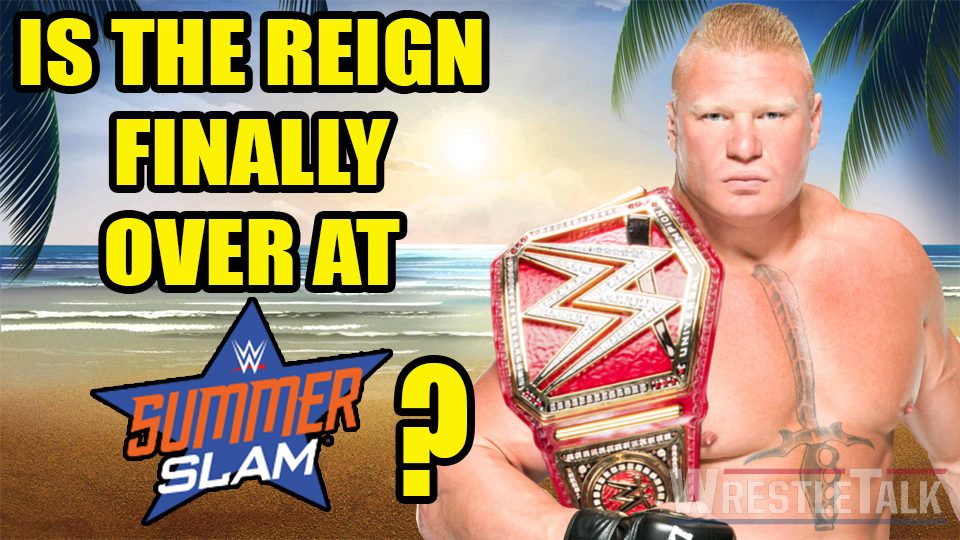 According to Dave Meltzer of the Wrestling Observer Newsletter, WWE Universal Champion Brock Lesnar will compete at SummerSlam. It'll be his first outing for the company since battling Roman Reigns at the Greatest Royal Rumble in April.
Whilst it's not clear who his challenger will be, the likelihood is that the winner of Roman Reigns vs. Bobby Lashley at Extreme Rules this Sunday will step-up to the 'Beast' on August 19. The 'Dominator' has already laid the foundations for a meeting with Lesnar in a recent interview.
https://www.youtube.com/watch?v=2-fcKHTKFxo&t=1s
With Brock Lesnar concentrating on the next step in his UFC career – he will fight Daniel Cormier at some point – the likelihood is that he will finally drop the strap at SummerSlam and we will have a present Universal Champion. Let's be brutally honest. It's not before time. We haven't seen the champion or his title in three months and some have opined that Paul Heyman's client has made the company's top prize a joke.
With the expectation of a new WWE Universal Champion being crowned and potentially Brock Lesnar's final WWE match – his contract is rumored to expire around SummerSlam time – the company should have no problem pulling one of their biggest pay-per-view numbers in months. The only question that remains now is who will slay the 'Beast'?
Give WrestleTalk your opinions of who should be the next WWE Universal Champion, if Brock will drop the title at SummerSlam, or whether WWE will wait for a bigger occasion to crown a new king atop their Monday Mountain. You can get in touch via Twitter and Discord now.