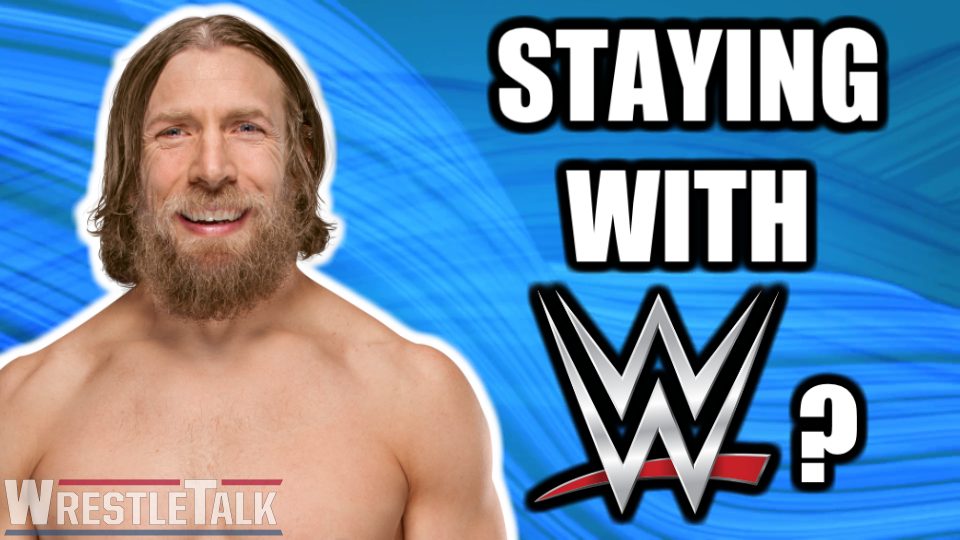 Recent advertisements may have tipped that Daniel Bryan may have already decided to sign a new contract with WWE.
Daniel Bryan's current WWE contract is set to expire on September 1st. There are many who have speculated that Daniel Bryan would be heading elsewhere when his contract runs out.  The American Dragon has always been outspoken and even critical of WWE.  Recently, in an interview with Gorilla Position, Bryan questioned WWE's creative team.
However, PW Insider is reporting that recent advertisements are indicating that Daniel Bryan will re-sign with WWE.  Daniel Bryan has been advertised for the September 4th edition of SmackDown Live.  Bryan was announced to be appearing on SmackDown Live and wrestling in a dark match.  The dark match has been announced as Bryan, Jeff Hardy, and AJ Styles vs. Samoa Joe, The Miz, and Shinsuke Nakamura.
It was also announced that Bryan would be returning to Madison Square Garden on the day after Christmas.
Earlier this week, WrestleTalk.com reported Bryan has indicated he wants a lighter schedule and WWE may even be releasing a Daniel Bryan game mode on WWE 2K19.
Many were hoping there would be some way that Daniel Bryan would show up at All In or even in NJPW, especially since Bryan and Bullet Club were helping stir up rumors on Twitter as recently as May.
As we all know, WWE cards are subject to change. Its very possible Bryan won't be on either card.  However, given these announcements, recent news surrounding WWE 2K19, Bryan wanting a lighter schedule to be able to see his family more, WWE is looking more and more to be the likely destination for Daniel Bryan come September.
What do you think about Daniel Bryan re-signing with WWE?  Is this the best move for Bryan?  Should Daniel Bryan go to New Japan? Let us know in the comments below or on our official Twitter page, here! You can also join us on Discord to chat with Oli, Luke, the magazine team, the website writers and each other here!