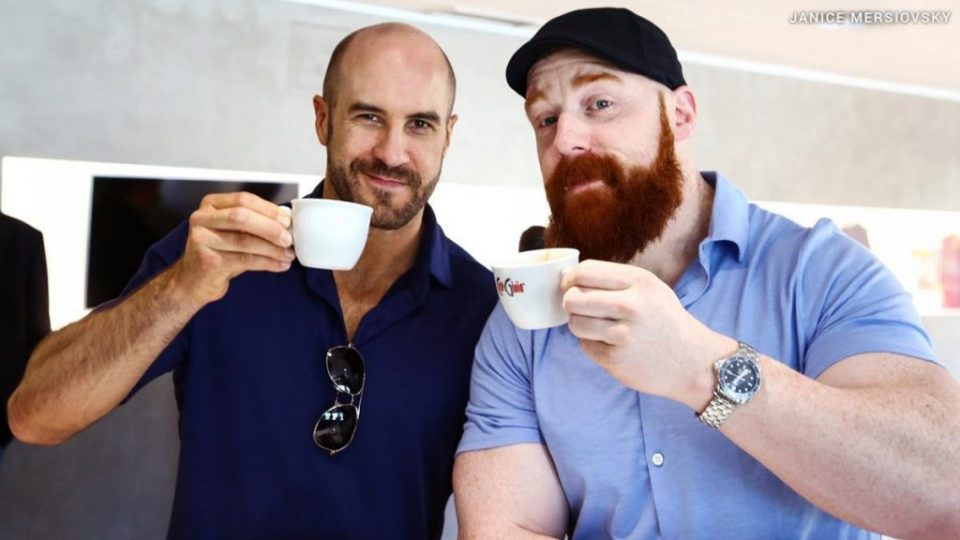 It was reported last week that Sheamus' in-ring future was uncertain, with reports even suggesting that the former WWE Champion might be forced into early retirement. Sheamus has been on the sidelines dealing with a concussion since the Smackdown after WrestleMania 35 where he teamed with Cesaro and Drew McIntyre to take on New Day.
Speaking of Drew McIntyre, the former NXT Champion was on TalkSport during WWE's tour of the UK, and hinted that reports claiming Sheamus' career is over are false. Speaking about his close friend, the "Scottish Psychopath" had the following to say:
"To see him go on and win multiple titles, Royal Rumbles, Money In The Banks and pretty much everything you can win is really awesome. I'm so proud of everything he's done, but I wouldn't believe everything you read on the internet."
Also during WWE's tour of Europe, Cesaro, a man Sheamus won multiple tag team championships with, sat down with the UK Express to speak about his ally. He said that he was not sure of the exact date that Sheamus will be returning to WWE, but did say that the Irishman was doing well:
"I have no clue about his return date. I know he's doing great, I know he just built his Celtic Warrior home gym that he had painted orange in nice Celtic Warrior-y colours. He's one of the hardest workers I know and he's making the most out of his time. So you should probably check his YouTube channel for updates, I'm sure he will let everybody know once he knows exactly what's happening."
When asked about the future of The Bar, Cesaro said that while the team was taking a break now, we will "definitely" see the pair tag together at some point in the future:
"Of course we could [take advantage of the Wild Card Rule]. I think right now we're still trying to figure out what we're going to do, obviously I'm on RAW he's on SmackDown. So, will we see The Bar in the future again? I definitely think, yes. When? I don't know. I think Sheamus is very focused on the Intercontinental Championship right now. And I'm just trying to get my Singles run on track. So, The Bar is still existing but I think right now we're definitely focused on our Singles careers."
Thanks to WrestlingInc. for the transcription.