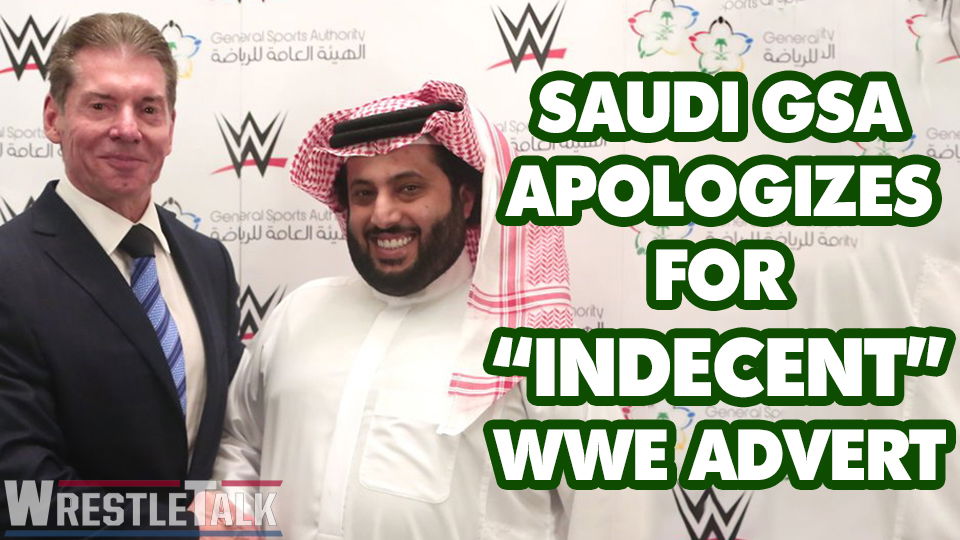 The criticism aimed at WWE for their decision to trade principles for dollars with Greatest Royal Rumble was well-founded, despite the show producing the greatest single moment in the history of wrestling. That point was hammered home shortly after the show when the Saudi General Sports Authority issued the following apology:
#الهيئة_العامة_للرياضة pic.twitter.com/LsCGEwbu3K

— وزارة الرياضة (@gsaksa) April 28, 2018
The translation of the tweet reads as follows:
"The General Sport Authority would like to apologize to the viewers and attendees of last night's WWE event that took place in Jeddah, over the indecent scene involving women that appeared as an ad before a segment. It would like to confirm it's total disapproval of this, in the shadow of its commitment to eliminate anything that goes against the communities values.

"The authority has made sure to ban showing of any segment that involves women wrestling or any scenes related to it, and stipulated that to the company (WWE). The authority also disapproved any promotional stuff with pictures or videos showing women in an indecent way, and emphasized on commitment of this rule. And it's a commitment that the authority would still commit to forever in all of it's events and programs"
The "indecent scene" in question was footage of some of the WWE female roster appearing in their wrestling gear during the quirky commercial hyping that Backlash and all future PPV events will be co-branded. We are hardly talking about something like Trish Stratus on her hands and knees barking like a dog or Lita and Edge's live sex celebration here.
So for all the talk of change and positive steps which were incessantly hammered home throughout the five-hour long propaganda marathon, it's become quite clear that nothing has changed. If the Saudi GSA were offended by an innocent advert to the point of being compelled to apologize, there seems little hope for Triple H's dream of women competing on WWE's forays into the country in the future.