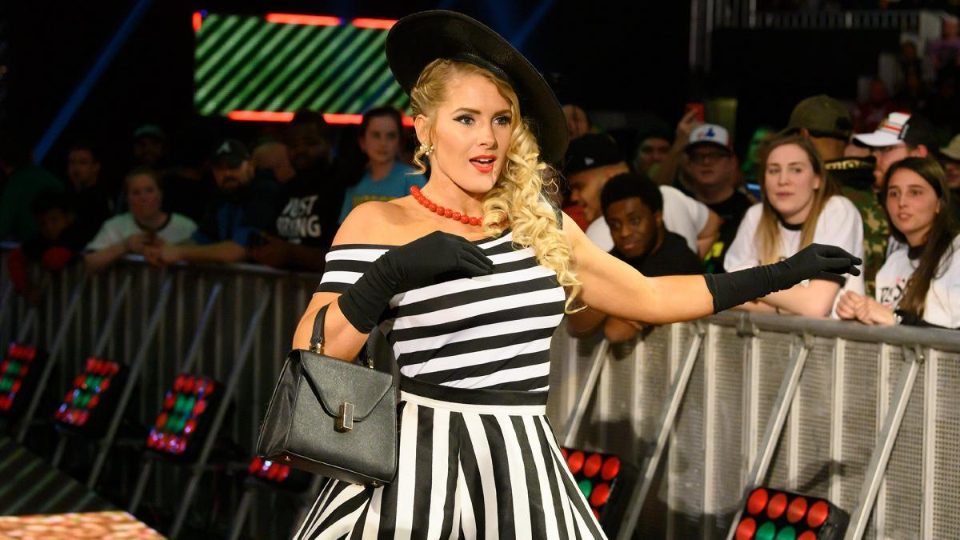 Lacey Evans might best be known for her Sassy Southern Belle character, but there's much more than meets the eye when it comes to the woman behind it.
Speaking on the After The Bell podcast, Evans opened up on how her difficult childhood and obstacles she had to overcome helped mould her into who she is today.
The SmackDown star said:
"Coming from a childhood of drug addiction and depression and lots of anger, my whole life, I always wondered, I never knew what I wanted to be because my role models weren't the best. So sitting in a life like that of so much negativity and so much [of] the drugs and like I said, the depression, the only thing I knew for sure is what I didn't want to be because it was what I was looking at. It was what I was smelling. It was what I was feeling. So joining the Marine Corps at 19 years old was one of the best decisions I've ever made in my life. And they instilled in me all the qualities that I have today as a mother that I have today as a wife. And it taught me to see the other side of life, to see the positive in the motivation, in what you're capable of mentally, physically and emotionally. And so throughout my roughest years of life, I always stayed busy. You know, I didn't let the lifestyle that I was forced to live in consume me. Like I said, because I knew what I didn't want to be. So I stayed busy. I stayed busy in high school wrestling. I got a job at 14 as soon as I could. And I just made sure my mind was focused all the time."
Lacey Evans has already made a big impact during her fairly short WWE career. She main evented the Extreme Rules pay-per-view earlier this year, and with Natalya put on the first ever WWE women's match in Saudi Arabia.
She continued:
"Even that young. And I just kept going and I stayed busy. And I an idle mind is the devil's handiwork. And I made sure I just. No drugs, no alcohol, no nothing. I stayed sports and work until finally, at 19 years old, I decided I needed to join the Marine Corps to get out of it and be able to see a side of life that I could flourish in and change me and help me get out of that."
Thanks to Fightful for the transcription