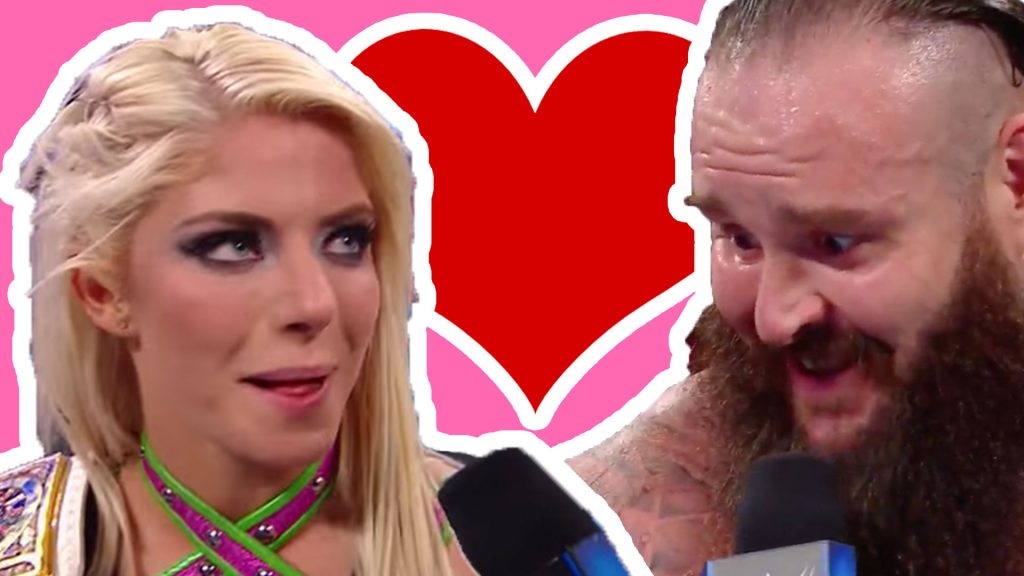 WWE's Mixed Match Challenge is now in its third week, and it's actually really rather fun – being presented with a camp house show feel. But with so many men and women working and training together, it was only a matter of time before love found a way.
Last night's episode saw Alexa Bliss and Braun Strowman beat Becky Lynch and Sami Zayn to advance in the tournament, but it was their post-match promo where the action really got going – and The Monster Among Men laid on the charm:
"This was a team effort, we get along professionally and – if I do say – personally. I mean, she's kind of cute." 
To which Alexa replied "I think you're kind of cute too."
Leading Braun to make this face:
Bliss wasn't done there, promising Strowman: "I can just say this though, Braun. We're going all the way." 
Causing the crowd chant "Yes!" in hopes of a Mixed Match Going Steady. Hopes that were dashed by Alexa's new finishing manoeuvre: The Friend Zone.
"…all the way to a victory in the Mixed Match Challenge."
Bliss, you tease.