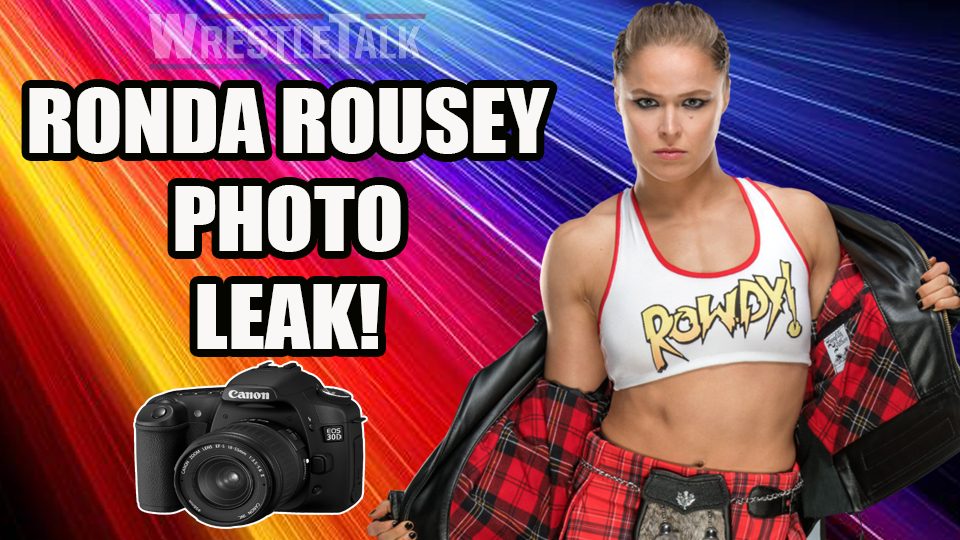 Following WWE's return to Madison Square Garden on Saturday evening, a photo has leaked of 'Rowdy' Ronda Rousey rehearsing with several other female stars and Jamie Noble from earlier that same day.
The kayfabe crushing picture, posted by a fan on Reddit, depicts the UFC Hall of Famer along with Nia Jax, Alexa Bliss, Natalya, Sarah Logan, Liv Morgan, and Ember Moon. While people can and will have an opinion on making seasoned professionals rehearse, bringing into question the trust WWE have in their talent, it's undoubtedly a good idea to allow a talent such as Rousey to plan her matches in advance.
With only one on-screen singles outing under her belt – she has bested Jax, Mickie James, and several other names on live events – Ronda's passion and drive to get it spot on is commendable.
On the night in question, Rousey defeated Nia Jax via submission with the armbar. Apparently, 30-day suspensions don't cover live events. A perhaps unwise finale considering the heavy rumor both will clash again on WWE television to settle their score before she enters a feud with best friend Natalya.
Let us know your thoughts on Ronda's MSG debut, her victory over Jax, the manner in which occurred, and where you think she's going in the near future. You can talk to us on Twitter and Discord.