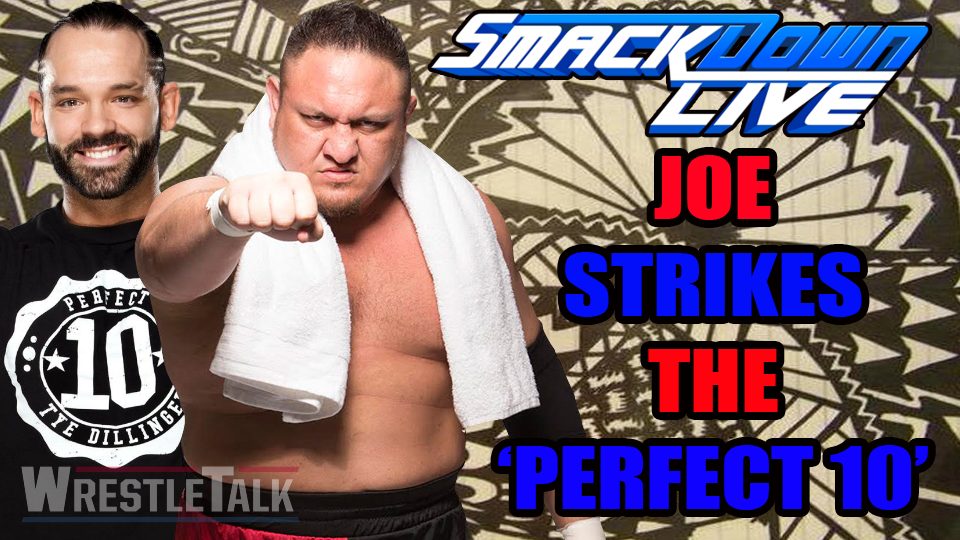 In a WWE.Com exclusive video last week, Tye Dillinger hesitantly challenged Samoa Joe to a fight this past Tuesday. The battle was instigated by an eager R-Truth who had been attempting to convince the former NXT star to form a double act.
Challenge accepted. Then the scepticism set in. The 'Perfect 10' has been buried deep since joining Smackdown Live, with no sign of reprieve from the booking committee who seem unworried about using him. So how would he fair in a war against the man who is undoubtedly heading into a summer WWE Championship program with AJ Styles?
Thankfully, and it's not often you'll hear this; the match never went ahead thanks to the 'Samoan Submission Machine' jumping his prey before the bell sounded. Whilst many berate this action, saying that it deprived us of potentially a show-stealing clash, it was, at least for Tye, the best outcome possible. This way, Joe stays looking indomitable, and Tye doesn't have to suffer another defeat when his budding promise can do much more for the blue brand's mid-card.
Is a union with R-Truth on the cards? It's probable and certainly better than doing nothing – the Perfect Truth, it has a ring to it. We've all seen how popular thrown together teams can become with the right backing. Right now, Dillinger needs something, anything to get him back into the spotlight. The 'Perfect 10' is more like a 'middling 4'.
Let us know what you think of Tye Dillinger, a potential partnership with R-Truth, and whether your think the decision to scrap the match with Samoa Joe was the right one. Come and chat to us on Twitter and Discord now.