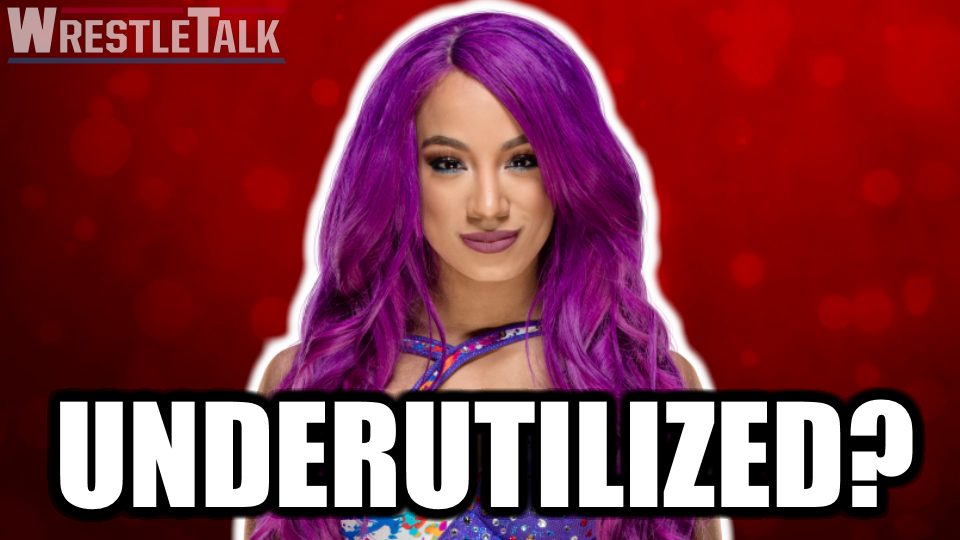 Author's Note: My colleague Steven Lugo contributed to this piece.
Sasha Banks recently appeared on the CBS Podcast In This Corner w/ Brian Campbell where Campbell and Banks discussed a range of topics including: the Special Olympics, her role in the Money in the Bank ladder match, and her history with Bayley.
Campbell, himself an admirer of Banks, asked her a simple true or false question.
"Sasha Banks is the most underused and underrated superstar over the past year."
Without much hesitation Sasha replied:
"I think I have to go with true! Of course. I go out there every single week, and give it 110%. As long as I'm going out there and giving 100% I can't be mad. Whether, or how, they want to push me or not I'm always giving it 110%. I'm gonna keep putting on great matches, and stealing the show. So I'm just gonna be me."
Banks also talked about her rivalry with Bayley. Banks and Bayley are presently in (storyline) therapy after a long history of being best friends in the ring. Banks continued as she explained how Bayley is her kryptonite:
"We work together because I think we are almost one in the same. I feel like I am the devil on someone's shoulder and she is the angel. For some reason, Bayley is my kryptonite, I can't beat her even though I am better than her, she is my kryptonite. I have to show the world that I am better than her, I am better than all of the wrestlers on the roster, I am just the best, period. That is why I have that chip on my shoulder. No matter how many times I prove it every single week there are people that doubt me and I have to keep on proving the doubters that I am the greatest, and Bayley is one of them."
Do you think Sasha is underutilized? How would you like to see her booked in the future? Let us know in the comments below or on Twitter here. You can also join us on Discord to chat with Oli, Luke, the magazine team, the website writers and each other here!