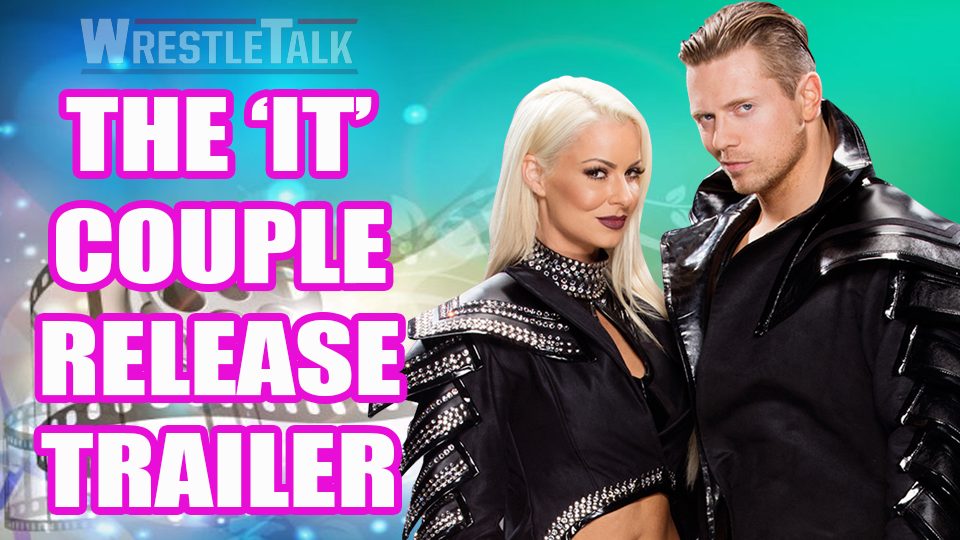 The Miz and Maryse may be WWE superstars, but now they have their sights on reality TV with EW releasing the first trailer for the upcoming USA show, Miz & Mrs. For The Miz, it's not the first time he will have showcased his life in front of non-WWE cameras. The Miz was an integral part of MTV's The Real World: Back to New York, which premiered in July 2001. When asked about Miz & Mrs, The Miz seemed rather calm about the new adventure:
"We don't want to reinvent the wheel, we just want to make a shiny new wheel that people can look at and go, 'Wow, this is something special, this is something nice. What we set out to do was make this show [so that] when you watch it you don't literally look at it and go, 'Oh that was fake' or 'That was real.' You watch it like you watch Curb Your Enthusiasm, like you watch The Office, like you watch Modern Family. You watch it, you get enthralled by the characters, you follow the stories, and you just enjoy the show. … We made a 30-minute comedy and it's things that people can relate to and I think that's what's gonna set us apart from everybody else."
"It's pretty insane," Maryse told EW.
The docuseries premieres Tuesday, July 24th at 10 P.M. EST on USA.
Are you excited for Miz and Mrs? Let us know in the comments below or on Twitter here. You can also join us on Discord to chat with Oli, Luke, the magazine team, the website writers and each other here!