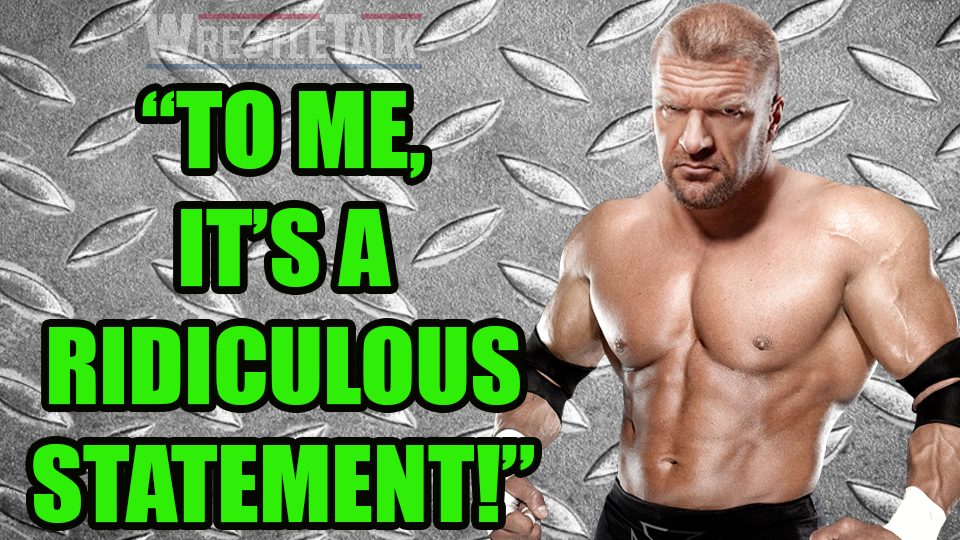 When WWE Evolution was just rumor, before Stephanie McMahon uttered its existence on this week's Raw, there was much talk that should the unveiling be an all-women's pay-per-view then it would be merely a make-up to the females on the roster for not being able to compete at the Greatest Royal Rumble in Saudi Arabia in April.
While that seemed to be as good a reason as any for it to exist, undoubtedly the stars involved have earned the accolade, Triple H took exception to that notion in a recent interview with ESPN. Talking about the announcement and who would compete on the show – according to Stephanie it will be every female WWE have with over 50 stars slated to attend – the 'Game' had this to say about if Evolution is a response to the second Rumble event of the year:
"Let's take the Saudi Arabia show off the table, and let's just say it never happened – would anybody question that they deserve this opportunity? To me, it's a ridiculous statement, the timing of it. You cannot effect change in a region that, culturally, is trying to change, you cannot help them affect that change without being there."
https://www.youtube.com/watch?v=-do3h7lj0_M
In his current position and with the promotion to safeguard, one would expect such a response from the mastermind behind NXT. After all, he can hardly come out in public and agree otherwise it would undermine the achievement of all those females who have passed through his league.
The 'King of Kings' was also asked what we could expect on October 28. While his answer gave nothing away, it did confirm what we already knew:
"You can expect to see the best of all brands — that's Ronda [Rousey], Charlotte [Flair], Alexa [Bliss], Sasha [Banks], Carmella, Nia Jax, Asuka, everyone — plus you'll get to see Trish Stratus, Lita will be there, you're going to see some legends. You're also going to see stars of now and the future in Shayna Baszler and the women of NXT."
WrestleTalk would like to know what you think about WWE Evolution. Do you believe it's a stand-alone reward for the female performers or are you of the opinion that it's a response to them not being able to compete in Saudi Arabia? You can get in touch on Twitter and Discord today.