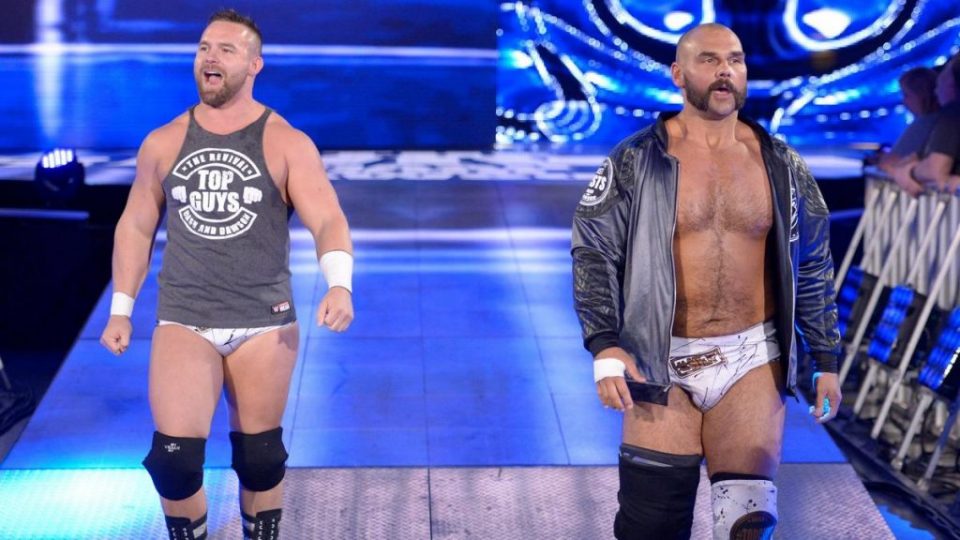 Despite holding both the Raw and SmackDown Tag Team Championships this year, 2019 has certainly not been the best year for The Revival.
Dash Wilder and Scott Dawson were part of a goofy (not in a good way) feud with The Usos for what felt an eternity. It showed that WWE sees The Revival as nothing more than a comedy tag team, despite being arguably the best tandem in the world.
It seems like the comedy segments and storylines are set to continue, as WWE reportedly has a worrying plan for the The Revival in 2020.
In the latest Wrestling Observer Newsletter, Dave Meltzer notes that Dash Wilder's planned trip last week on SmackDown was the start of WWE's plan to turn the duo into comedy characters.
"The Revival only has a few months left on their contracts and haven't agreed to a new deal after attempting to get a release months ago. The proposed idea is to do a spoof of the Fabulous Ones, which, funny enough, is actually the original Fargos heel gimmick in the late 50s."
While I have little doubt that Dash and Dawson will make whatever silly gimmick WWE gives them work, I cannot help but feel that WWE is truly wasting one of the best tag teams in the world.
Instead of trying to embarrass them in case they leave for AEW next year, WWE should allow the duo to have a meaningful feud with another top tag team and allow the four wrestlers to put on some killer matches. This could incentivise them to stay.
If this report is to be believed, then I fully expected 2020 to involve a run with the AEW World Tag Team Championships for The Revival.