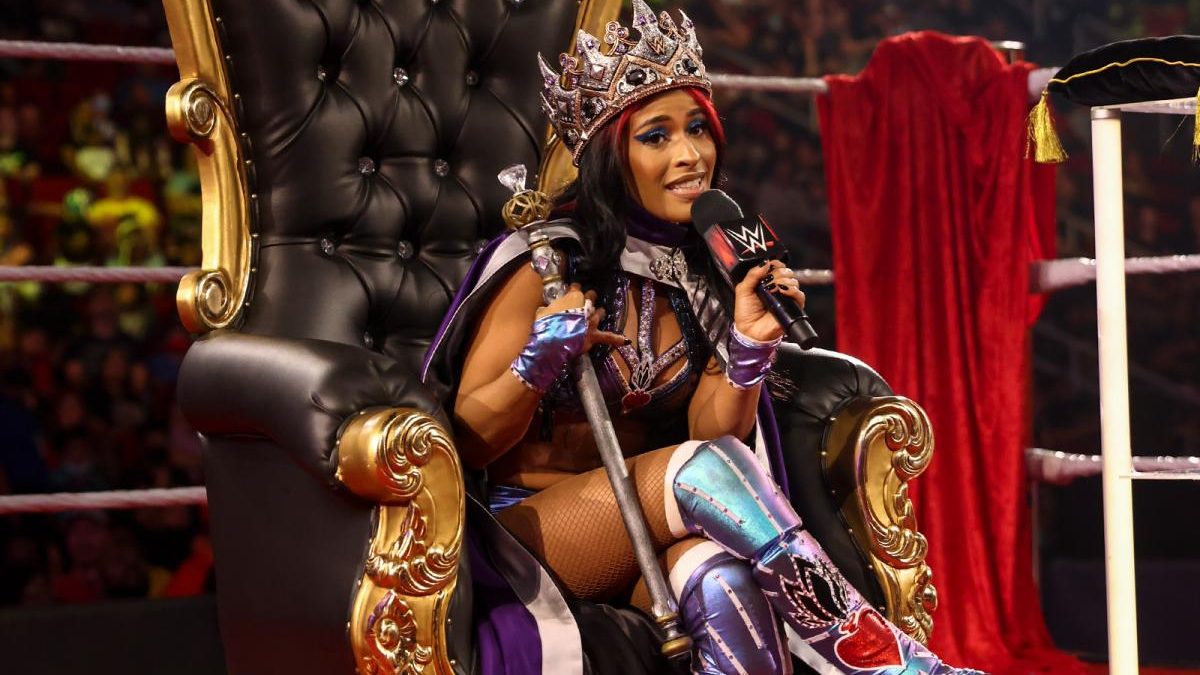 Zelina Vega, or 'Queen Zelina' has revealed how she found out about the Queen's Crown Tournament.
Vega defeated Doudrop at Crown Jewel in the tournament finals, winning the inaugural tournament. Speaking with Ryan Satin on  Out of Character, Vega revealed that she originally knew the Queen's Crown was happening after reading about it online.
Noting that she was excited to be part of history, Vega said:
"Funny enough, I read it on the internet, which kind of spoiled it in a way for me too. I was like, 'Man, I would love to hear about this from my job.' I'd love to hear it from the horse's mouth and know that this is 100 percent actually happening instead of getting excited for something and it doesn't happen. I remember reading about it briefly on the internet and was like, 'that'd be really cool if it was actually a thing.'

"WWE has taken so many steps to make the women important and this is another thing to do that. I remember thinking, 'it's real now. Woah, that's a long plane ride.' I was excited. Winning it or not, I was excited to do it and be part of it. Same thing with Evolution. You're part of history regardless. You get those genuine and emotional moments and I feel like those are things that are missing in wrestling. Without the internet, we used to be able to go to a show and be like, 'Oh my God, I can't believe they won, did you see the reaction?'

"I genuinely miss those times. When Booker T was king, we went to Madison Square Garden and my little brother had three signs. One of them said 'King Booger' and it had him with his pinky up (picking his nose). When he's holding it up and yelling at Booker, I was like, 'Oh no, this is bad.' During a commercial break, Booker and Sharmell turn to my brother and are yelling at him. He's having such a good time and I'm like, 'this is what it's supposed to be. This is what wrestling is and what it's for and if you can pull those emotions out of people, that's what we want.' I miss those feelings and why I feel like spoilers suck. We can rekindle that if we figure it out."
Kofi Kingston previously revealed that he would learn of a lot of his WWE Raw plans through the company announcing matches on social media.
Vega recently opened up about Vince McMahon congratulating her after winning the tournament, revealing the boss' reaction to her victory.
Quote via Fightful. 
To make sure you stay updated with all the latest wrestling news, add WrestleTalk.com to your Google Discover feed and follow us on Twitter!