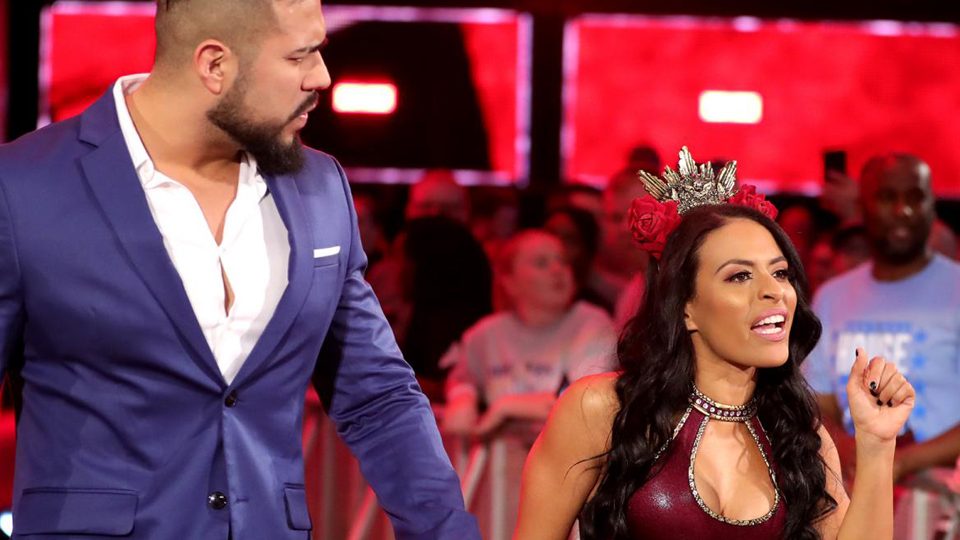 Zelina Vega is one of the more promising talents for the future of WWE – both as a wrestler and as a manager – but her journey to the big leagues was not without struggle. Vega recently sat down with Renee Young to discuss losing her father during the 9/11 attacks when she just ten years old.
Vega recalls the heartbreaking phone call from her father, who was trapped on the 103rd floor of the North Tower. She also goes into details about finally forgiving herself later in life over choosing not to speak to her father one last time.
"He was on the 103rd floor, and where the plane was, it was under him. So he couldn't go down because of the plane and he couldn't really go up so when he called, [my mother] was like "why don't you take this stairwell or this stairwell?" and I'm trying to grasp what's going on and I'm still completely shook up."

"[My father] didn't know I was there. So I could have said "let me speak to him one more time, let me speak to him", and I didn't. And for years I was like, man, I could've said goodbye to him, I could've said goodbye to my dad and I never did. So, it took me a while to get past that, but I realised that the weekend before – so 9/11 happened on a Tuesday – that weekend was our weekend together and he planned this big thing in Wildwoods, New Jersey for us. It was great, it was amazing, that was so much fun that weekend we had with him. And I thought, you know what, that was my goodbye to him."
https://twitter.com/Zelina_VegaWWE/status/1039566366951526401
Later on in the interview, Vega talks about how her family were big wrestling fans and how The Rock was her dad's favorite wrestler, recalling how she met the former WWE champion and now he knew her father's name.
"So The Rock was my dad's favorite, and my dad was really really into it. When I say into it, I mean like, The People's Eyebrow, shaving his hair like The Rock. To be able to tell Dwayne like, "you know my dad's name, that's amazing". I remember when I met him too, I spoke to Dwayne, and then I walked away and I stopped and I looked up and I was like "Dad, he knows your name now, that's so cool".
You can watch the full gut-wrenching interview in the video at the top of this article.
What do you think of Zelina's struggles? Let us know your comments below or on Twitter. You can also join us on Discord to chat with other like-minded fans, Oli Davis, Luke Owen, El Fakidor and the WrestleTalk staff!