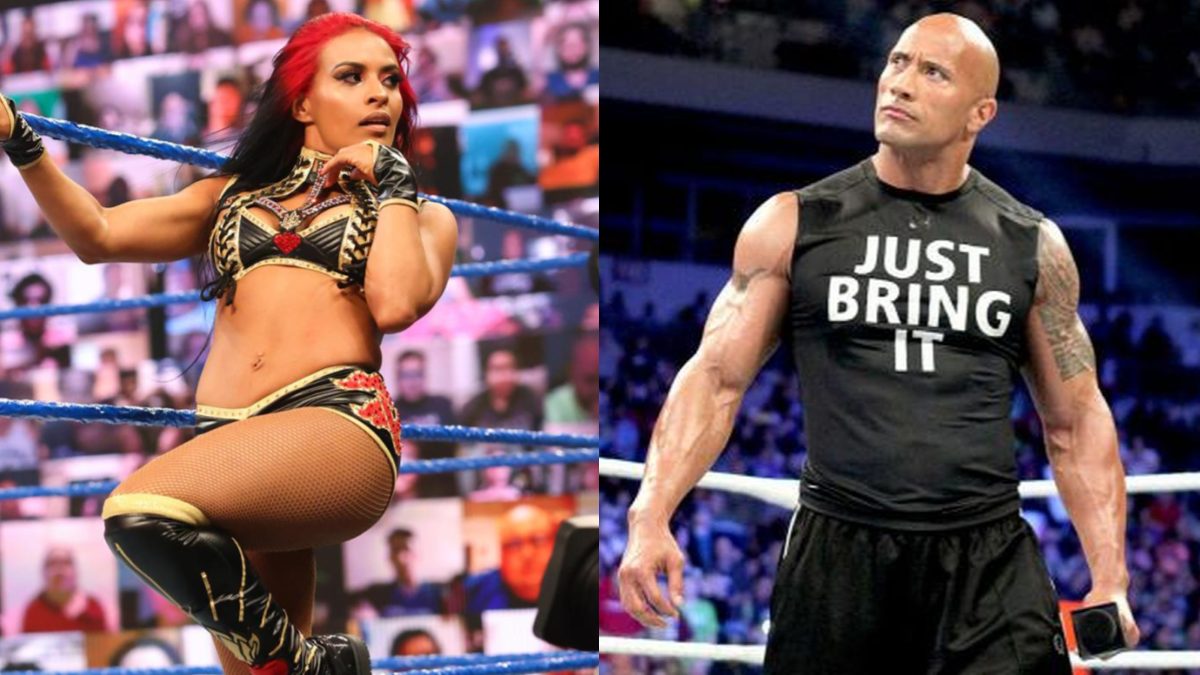 Following her November 2020 release, Vega returned to WWE on the July 2 edition of SmackDown. Ahead of her appearance on the show, Vega called a WWE legend for advice.
Speaking on Out of Character with Ryan Satin, Vega recalled calling Dwayne 'The Rock' Johnson to settle her nerves. Vega and The Rock have previously spoken highly of each other after connecting during the production of 'Fighting With My Family, with Vega playing AJ Lee in the film.
Grateful for The Rock's support, Vega said:
"Even the day I was coming back to WWE, maybe an hour before I went out, I called him and went, 'Hey, I'm nervous. How do I do this, how should I attack this?' He was just giving me some good ideas and it comes from a really good place. I'm thankful for him."
Ahead of Vega's return, it was reported that she had been spotted at the WWE Performance Center, leading to speculation that she was preparing to re-join the locker-room. Addressing the reports, Vega noted:
"I always say that I don't actually know until it happens. You can know for a week or two and then it's like, 'we're going to move it to here.' I always say, 'I didn't know until my music hit.' You just never know.

"What made (the report) funny was, at that time, when it came out, I wasn't really back yet. It wasn't really a thing yet. I know they were filming something for (Malakai Black) and that's initially what I was there for. It made it funny because I was like, 'this isn't event 100% yet. They're talking like it is.

"You don't know the specifics, I can't tell you the specifics, so just shut up. If it's meant to be, it'll be, if it's meant to be.' Why take that away from the fans? That was my biggest issue with stuff like this. Why ruin it and take moments away from the fans that are genuinely going to be a cool moment instead of, 'I got on the internet and heard she was coming back anyways. It's not a big deal.' It's not a huge deal when you already know about it."
At Crown Jewel, Vega defeated Doudrop to win the inaugural Queen's Crown Tournament finals. 'Queen Zelina' will represent Team Raw in the women's five-on-five elimination tag team match at Survivor Series on Sunday.
Quotes via Fightful.
To make sure you stay updated with all the latest wrestling news, add WrestleTalk.com to your Google Discover feed and follow us on Twitter!