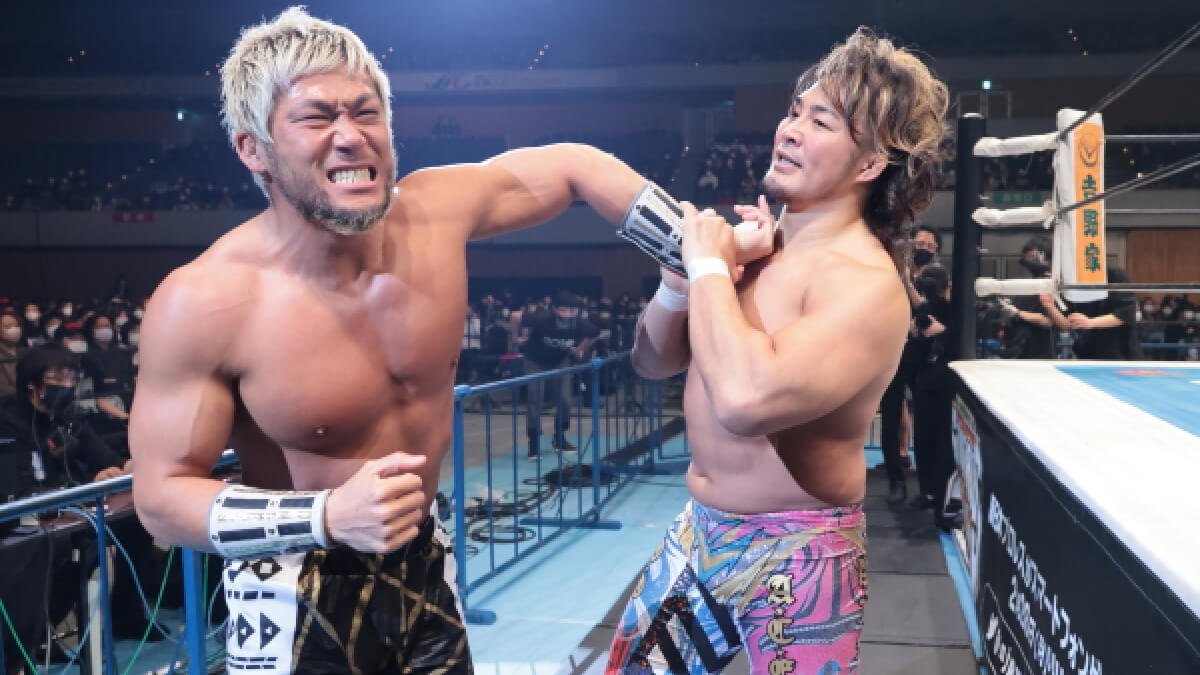 At this time of the year, New Japan Pro Wrestling would be in the midst of their New Beginning Tour ahead of the New Japan Cup and Anniversary Show. In 2022, they changed it to celebrate the company's 50th anniversary with the Golden Series tour. During the past month, fans have been treated to huge shows and even bigger title matches.
Here is a look at all the title matches from the tour ranked from the worst to best.
---
8. CHAOS v Bullet Club – NEVER 6-Man Championships
For years, the NEVER 6-Man titles had been overlooked and treated like a hot potato. Yet, when CHAOS's Ishii, Goto, and YOSHI HASHI won it, a new life was breathed into the belts. Of course, that vanished when Bullet Club's EVIL, SHO and Dick Togo captured it earlier in the year.
Although nobody had high hopes for this title match, it seemed more underwhelming than expected. Once again, the House of Torture resorted to every trick in the book to win. It looks as if their matches have more cheating than actual wrestling, which is a shame because, between the feud between SHO and YOH and CHAOS's hatred of EVIL, there was the opportunity for some fantastic wrestling and storytelling.
After a lot of cheating and shenanigans, Bullet Club retained the titles. CHAOS's offence raised the standard of the match. However, it was sad to see two wrestlers like SHO and EVIL, who used to be so loved, forget about their wrestling talent for the sake of being heels. Until HoT changes their offence or lose the belts, the NEVER division will return to its darkest days.