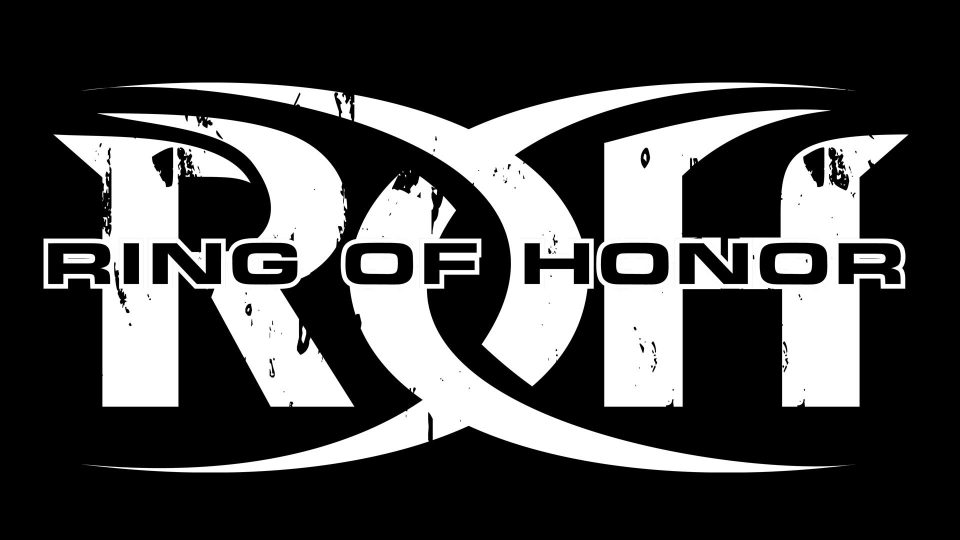 ROH's Episode #401 featured Kenny King fighting Jay Lethal in the first of their best of 3 series.  Silas Young puts on an Exhibition.  Flip Gordon also wrestled NJPW Young Lion Karl Fredericks.  We also learn who will be the next to face Matt Taven.
---
Quick Results:
Flip Gordon defeats Karl Fredericks
Silas Young abuses Baxter Belafonte
Kenny King defeats Jay Lethal
---
Karl Fredericks vs. Flip Gordon
https://twitter.com/TheFlipGordon/status/1133175964396150784
This was a pretty quick match.  Typically, NJPW Young Lions are not allowed to do very complex or risky moves in the ring until they have mastered the basic repertoire of wrestling moves.  This doesn't always make for the most exciting of matches.  It appears Fredericks may have advanced beyond this stage and has added a couple of "non-traditional" moves.  Still, Fredericks is green.
Flip got in a few of his highlight reel moves like a springboard dropkick and neck breaker.  In the end, Flip hits a superkick.  He finishes off Fredericks with the Submit to Flip (STF).  Flip is adding a bit of a ground game to his moveset.  If he can gradually work in some moves like the STF, his career will definitely last longer.  In addition, he'll be able to vary up his matches and allow him to move up the card as a permanent fixture.
---
Jeff Cobb Issues a Challenge to Matt Taven
A few weeks ago, Jeff Cobb lost his title to Shane Taylor.  My initial reaction was not favorable.  I think Cobb needs to be a focus for ROH.  However, I stated in one of the my reviews this might allow Bandido to go after the TV Title and allow Cobb to focus on the ROH Title.  Strangely enough, that's what happened this week.
Jeff Cobb came down to the ring and cut a very straight forward promo.  Simply put, he's moving on to bigger things and that's Matt Taven's World Championship.  He said no one's been able to tap or pin him.
Taven came out and said he had no issue facing Cobb.  Taven did the typical heel move and acted like he was coming in the ring.  Of course, when he got there, he said "Not tonight."
Cobb versus Taven should be a great match.  It's been announced for ROH's Best in the World Pay-Per-View.  Taven hasn't had the belt long.  Even though he's a heel, he has a huge following, especially from the ROH Girls.  I'm not sure if now's the time to pull the trigger on a title change or not.  Either way, ROH has an interesting choice.  Option 1, put the title on Cobb who probably has more long term potential.  Option 2, Give Matt Taven the first pinfall over Jeff Cobb.  There are negatives to both options, but they both have strong rationales.  It makes Taven a more legit champ or make Cobb the face of the company.  We'll have to see what direction ROH chooses to go.
---
Silas Young's Exhibition
Silas Young has had an ongoing feud with Jonathan Gresham.  Young keeps cheating to win.  Gresham wants a technical wrestling bout.  Young brings out Baxter Belafonte tonight in what he says is going to be a wrestling exhibition.  Instead, we get a simulation of what the old school wrasslin' training would have been like.  Young says he's going to stretch out Baxter.  He ends up putting a fish hook on him and gouging his eyes.  He then swiftly kicks Baxter in his belafonte's.  Clearly, he's sending a message to Gresham this is how he's going to be wrestling.  Don't expect a fair match.
---
Kenny King vs. Jay Lethal
In this match, you have Kenny King, who is trying to take Lethal's spot, and Jay Lethal, trying to hang on to glory days past.  King was always able to stay one step ahead of Lethal.  As King's confidence grew with each counter, so did his arrogance.  Eventually, this lead to Lethal DDT'ing King on the floor.  After Lethal hit his top rope elbow drop, we got a near fall.  Lethal goes for a Lethal Injection, but King counters into a Blue Thunder Bomb.  After Lethal collides with the ref, King hits a low blow.  King then hit his own Lethal Injection for the 1-2-3.
This idea of King wanting Lethal's spot to show he is the true man in ROH should be a compelling storyline.  However, it feels a little forced.  I think the problem is Kenny King's been around for a long time.  It's not like King is a young up and comer.  He's a veteran.  King's actually 3 years older than Lethal.  Maybe I'm missing something in the storyline.  To me, this should be more inline with the way WWE is trying to tell the Dolph Ziggler/Kofi Kingston storyline.  "It should have been me!"
If the story was more of I've alway been better than you, but you were the chosen one.  If King were making the point that he's out to prove ROH was wrong about him all along, it might feel more compelling.  The match itself was fine.  I feel like Kenny King has all the athleticism in the world, but he just seems to lack the precision to put the match over the top. If King wins the series, I don't believe he's going to become a top player in the company.  I'm not sure where Lethal goes from here.  I wonder if a guy like RUSH in the role of proving he's better than Lethal would be more effective.
---
Final Take
Personally, I feel like AEW is about to reset all the scales for American based wrestling company's.  However, ROH gets a 2.5 out of 5 for me this week.  When a wrestling show leaves you looking forward to the next week, in awe of one of the matches, or leaves you with a question you're dying to know the answer too, then you know you've had a good week of television.  I'm not sure any of those things happened this week.  We've seen a lot of low blows recently on ROH.  Heck, we had two this week.
This company has the talent to put on better shows.  I'm not 100% sure how things are shaking out creatively backstage between Bully Ray and Delirious, but the show is very much lacking consistency at the moment.  Last week, the show was terrific.  This week mediocre.  You can't put on PPV quality matches in every segment, but ROH has enough talent to have one above average match each week where there isn't a screwy finish.  Right now, it looks like they're struggling to decide if they want to go in a more storyline based approach or an in-ring product first approach.  From my perspective, they have the guys to be more action oriented and won't be as successful relying on vignettes, acting, and storytelling.  We'll see where we go heading into Best in the World.