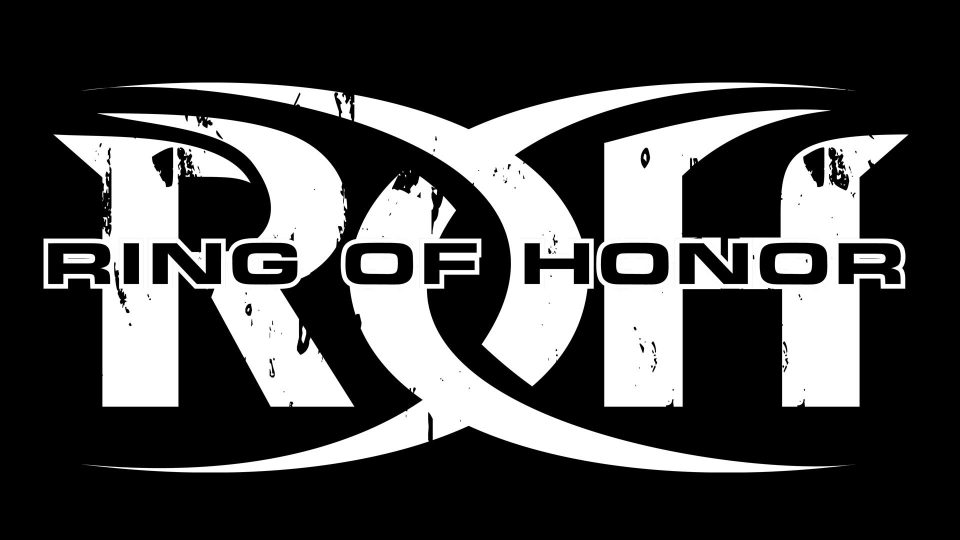 PCO faces Jay Briscoe to open ROH Episode #406.  Also, Jeff Cobb goes one on one with Mark Haskins.  Bully Ray and Shane Taylor also join forces to wrestle in a tag team match.
---
Quick Results
PCO defeats Jay Briscoe by Disqualification
Bully Ray and Shane Taylor defeated Coast 2 Coast
Jeff Cobb defeats Mark Haskins
---
Jay Briscoe vs. PCO
Two of the most extreme wrestlers face off in this episode's opening match.  This is a match on paper which could definitely be a main event in ROH.  I'm not sure how PCO is moving as well as he is for a guy his age.  Briscoe delivers a nasty back drop onto the apron while both are fighting on the floor.  However, the action moves back in the ring.
PCO gets the advantage.  He hits the Kryptonite Krunch for a near fall.  PCO follows up with a cannonball in the corner.  The match went back to ringside.  Jay Briscoe sets up a chair and hits a cross body on the chair.  The ref was threatening him with a DQ.  This is calling back to the NWA angle.
Eventually, Briscoe hits PCO in the head with a chair and does, in fact, get the DQ.  Mark Briscoe comes down to the ring.  The Briscoes put PCO through a table.  As a result, PCO does his best Undertaker impression and sits up.  He hits a double clothes line taking out the brothers from Sandy Fork.
---
Backstage Segments
We get some short segments with Haskins and Cobb.  Both men are hyping the upcoming match.  Due to this show being taped before Best in the World, there was no build for this match.  Therefore, this match just came down to pride.
ROH is also gearing up for the Top Prospect Tournament.  We get a backstage segment between Brian Johnson and Josh Woods.  Johnson, who's a pretty good talker, lit up Woods for wasting his Top Prospect win.  Johnson says he won't be a failure.  Woods basically stares down Johnson, intimidating him to the point of cowering away.
I like Brian Johnson.  He is a good talker, but doesn't have the look to back it up.  He's a balding, skinny guy who thinks he's Ric Flair.  I find it humorous.  On the other hand, Woods is not funny and not charismatic.  He's had a hard time connecting with the fans.  His heel turn of late hasn't made much difference.  How long will ROH continue to invest in him?
---
Coast 2 Coast vs. Bully Ray and Shane Taylor
Speaking of ROH investments, Coast 2 Coast is another tag team who haven't connected with the crowd.  Both guys have talent and decent movesets, but there is just something missing.  In this match, they start quickly, but the veterans take over.  Bully crotched Shaheem Ali on the ring post.
I thought this was going to be over quickly.  However, Coast to Coast got back into it.  They set up for their finisher, but Bully knocked LSG off the top rope.  Taylor recovered and hit the Greetings from 216 for the Win.
Taylor and Bully have been loosely connected for a few weeks.  They have a challenge waiting in the form of LifeBlood.  This match was basically a chance for them to warm up for their more prestigious match coming down the line.
---
Mark Haskins vs. Jeff Cobb
This week on #ROHTV! pic.twitter.com/Pg0q4jNCDP

— ROH Wrestling (@ringofhonor) June 29, 2019
Cobb had a fairly disappointing outing at Best in the World against Matt Taven.  I'm not sure if he was hurt or the show ran long, but their match was short and never got going.  Even though this was taped, Cobb winning in the main event gives him a little heat back.
Haskins is a little guy with a big engine.  He gets after it in the ring.  Haskins hits a nice double foot stomp.  Cobb hit a great pile driver.  There was a neat little 20 count spot on the outside.  I was fairly certain they wouldn't do a double count out, but both these guys are being pushed, so you never know.
After they get back in the ring, Haskins hits a Death Valley Driver.  Impressive for a guy billed in the 160lbs range to lift Cobb like that.  Ultimately, Cobb finishes Haskins with the Tour of the Islands.
---
Final Take
Knowing this show was a pre-tape prior to the pay-per-view, I did not have a lot of expectations.  ROH has been getting a lot of heat amongst fans for the run of TV heading into Best in the World.  Most of the upper guys were in Japan for Best of the Super Juniors.  Throw in the fact ROH has been focused on low blows and screw finishes, the weekly episodes haven't been overly inspiring.  However, even with a DQ finish, this show was pretty good.
PCO and Briscoe was good for what it was.  Bully and Taylor made sense and was a logically booked match.  Cobb getting a win back was smart and the main event was fairly solid.  Given expectations and where this episode fell, I would give it a solid 3 out of 5.
TONIGHT IN PHILLY! ROH INTERNATIONAL TV TAPING AT THE 2300 ARENA! LIMITED TICKETS REMAIN! https://t.co/D9ROLjwVIM pic.twitter.com/4GGgCoLMOi

— ROH Wrestling (@ringofhonor) June 29, 2019
According to those in attendance at ROH's Best in the World Night 2 TV Tapings, the upcoming shows are going to be a lot better.  The ECW Arena in Philadelphia was sold out.  The crowd was supposed to be hot.  The matches are supposed to be fantastic.  RUSH and Dragon Lee face off against the Briscoes in what is being regarded as possibly a match of the year candidate in ROH.
Hopefully, Best in the World gives ROH some direction.  Hopefully, they can find the right guys to move forward with and can focus on heading into the future with them.