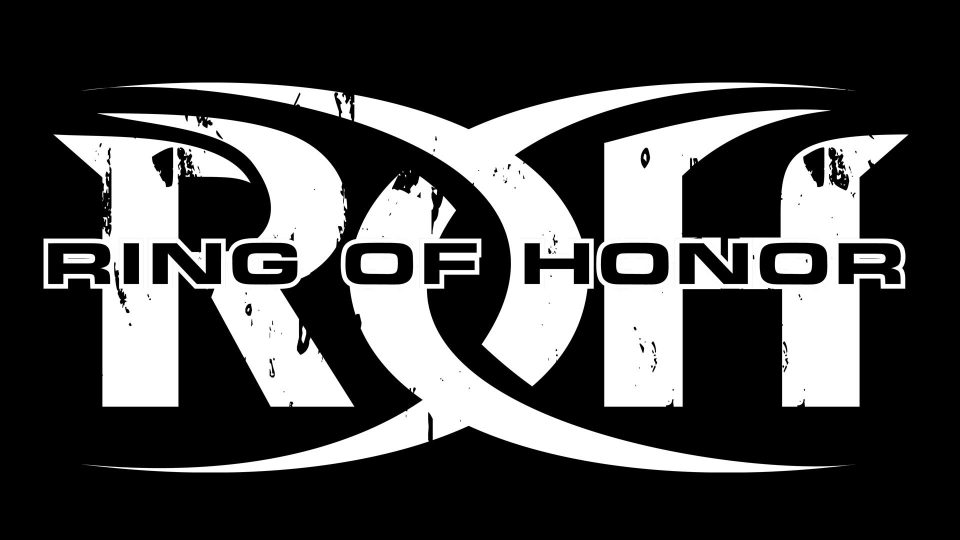 On ROH Episode #408, The main event will be a six man tag team match between The Kingdom versus The Bouncers and Jay Lethal.  In addition, 4 women will face off to determine the challenger for the WOH World Title.  Rhett Titus also wrestles Shane Taylor in a proving ground match.
---
Quick Results:
Shane Taylor defeats Rhett Titus
Tasha Steelz defeats Angelina Love, Stella Grey, and Jenny Rose to earn a title shot
The Bouncers and Jay Lethal defeat The Kingdom
---
ROH World Television Title Proving Ground Match
The rules of a proving ground match are pretty simple.  If Titus can beat Shane Taylor or last the 15 minute time limit, he'll earn a future title shot.  Due to the fact Rhett Titus is a veteran and former Tag Team Champion, it was a bit surprising he was in a proving ground match.  Rhett was able to hang with Taylor for a bit.  Taylor got control and then dominated his way to victory.
However, the match wasn't the story of the night.  Kenny King made his way down to the ring from commentary.  He confronted Titus. Due to King feeling like Titus has no heart, King told him he shouldn't even be in ROH.  King even pointed out the pregnant Mrs. Titus in the crowd.  He told Titus she was embarrassed by him. Titus got in Kings face, but, ultimately cowered away.
Titus has been fledgling in ROH for years.  The most interesting his character has been was when he was tagging with King or, maybe, when he was in SCUM.  It's hard to see this going anywhere in a singles run.  Maybe ROH is planning on reuniting the All Night Express to bolster its tag division.  If this is leading to a prolonged King vs. Titus feud, count me out.
---
4 Corner Survival Match for a Women of Honor World Title Shot
Coming out of Best in the World where The Allure picked up a victory over Kelly Klein and Jenny Rose, it seems like Angelina Love would be the next challenger for Kelly Klein.  Instead, here she is in a 4 way match.  Her competitors are Tasha Steelz, Stella Grey, and Jenny Rose.  The Allure come out with a dog and make an entrance.  As they are making their way out, Kelly Klein also makes her way to commentary.
Because of Klein's appearance, Tasha Steelz and Stella Grey get overlooked on their entrances.  This made it seem like it was pretty sure to be Angelina Love's match to win.  However, that was not the case.  During the match, The Allure interfered and were sent to the back.  Love was focused on the WOH champ sitting at commentary.  Due to her being distracted, Rose and Grey powerbombed her.
Love hit her finisher on Rose, but Grey broke up the pin.  Love hit the Botox Injection on Grey.  Before she could make the cover, Steelz pushed her out of the ring.  Steelz hit a cutter on Grey and picks up a huge victory.  Apparently, Steelz has appeared on ROH TV before, once.  There's nothing like those slow builds to create credible challengers.  At this point in ROH, if your female and willing to show up, you'll probably get a title shot.
Again, the story was the after match fallout.  Steelz and Love were yapping at each other when the lights went out.  Maria Manic's awesome video played.  Love bailed immediately.  Steelz started to step up, but thought better.  Manic then decimated the men's security team.  Manic has Maneater tattooed on her abdomen.  She is definitely the most exciting thing in the Women's division.  She will be a great opponent for Kelly Klein.
---
Other Happenings
We got a clip of Alex Shelley returning to ROH.  Why wouldn't you show this as an angle on your television show? For some reason, ROH decided to air it as a clip from an ROH live event.  Alex Shelley has challenged the winner of Taven/Lethal to a ROH World Title match at Summer Supercard in Toronto.
. @rushtoroblanco is tired of @theDALTONcastle and his games…

Don't miss RUSH vs Dalton Castle this Sunday at #MassHysteria in Lowell, MA!

?https://t.co/hkSK4iX4yh pic.twitter.com/jnVLXRoRaI

— ROH Wrestling (@ringofhonor) July 17, 2019
We also got a video package of RUSH challenging Dalton Castle to a rematch. Castle took out his brother at Best in the World.  RUSH went back and forth between speaking Spanish and English.  It came across as very intense and quite a good promo.
---
Six Man Tag Team Main Event
The beginning of the match saw Jay Lethal facing off against Vinny Marseglia.  Jay Lethal and Vinny went back and forth.  Jay gets the upper hand and hits a Lethal Combination on Marseglia.  Marseglia makes the tag into TK O'Ryan.  Lethal tags in Brawler Milonas.  O'Ryan wouldn't fight him.  He wanted Lethal.
Lethal and O'Ryan went at it.  Lethal would get the better and hit another Lethal Combination.  O'Ryan tags in Taven as Lethal Tags in Beer City Bruiser.  Same story.  Taven wants Lethal.  Taven actually fairs better and gets the advantage.  Ultimately, Milonas gets in the ring and uses his size to his advantage.  The Bouncers take the momentum.  They hit Closing Time for the win.
---
Final Take
I feel like I'm a starting to sound like a broken record.  ROH has lost a ton of star power over the last 4-5 years.  Then with the mass exodus to AEW, the bottom fell out.  They were able to sign a handful of guys who seem to be able to be the main guys, but they're also the guys NJPW want for their tournaments.  Instead of seeing Brody King, Marty Scurll, Flip Gordon, Jeff Cobb, Bandido, and RUSH, we get two weeks in a row of the Bouncers and the start of a storyline with Rhett Titus.
ROH should look to NXT.  NXT has a 1 hour show.  It flows quickly and has lots of segments.  They are able to tell stories, introduce new characters, build wrestlers up, and still put on entertaining feuds.  They don't have their superstars in matches every week, but you can bet your going to see their main players pretty regularly in some capacity.
We have seen Matt Taven more this month than last. However, Flip Gordon turned heel or became a Villain at G1 Supercard.  If you haven't watched the pay-per-view, you wouldn't know it.  They barely mentioned it on TV.  They need to do a better job of knowing what could be hot and running with it.
I liked the main event and the RUSH promo.  I really like Maria Manic.  Everything else seemed meh.  This show gets a 2.5 out of 5.  I am really looking forward to the RUSH/Dragon Lee vs.  Briscoes match airing on TV.  Although, you can watch if prior to it being on television.  Because, why would you want to draw in viewers to a match that is generating some buzz by making them find it on TV.  ROH seemed to be on an uptick last week.  This week was a slight step back.  Tune in next week to see what we think of the show featuring Villain Enterprises vs. LifeBlood.