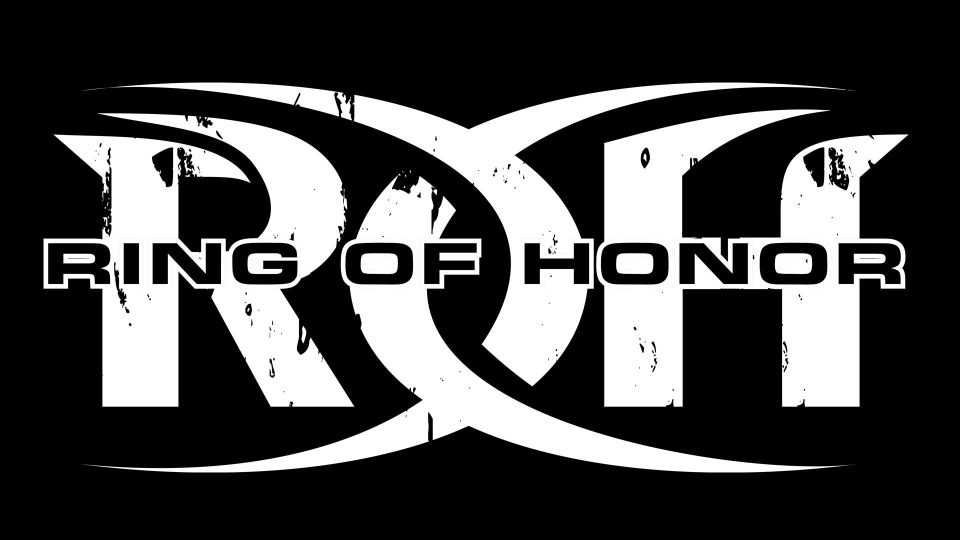 This week on ROH, we get a potential ROH match of the year when the Briscoes face Rush and Dragon Lee.  Sumie Sukai returns from injury to wrestle Kariss Rivera.  Silas Young takes on Josh Woods.  Shinobi Shadow Squad faces Brian Johnson, Dante Caballero, and Joe Keys.
---
ROH Quick Results:
Silas Young defeats Josh Woods
Shinobi Shadow Squad defeats Brian Johnson, Joe Keys, and Donte Caballero
Karissa Rivera upsets Sumie Sukai
Rush and Dragon Lee defeat The Briscoes
---
Silas Young Kicks Josh Woods' Goods
Right after the bell rings, Silas Young jumps on the mic.  He runs Woods down for not having accomplished anything in ROH.  Young says he should be winning titles, but he isn't because he's dumb.  He says he needs to earn respect.  Young claims he has the respect of the fans, even if they hate him.
Young gave the ref the microphone.  As the ref was handing the mic to the outside, Young low blowed Woods.  Silas rolled him up for the quick pin.
ROH is trying to make something out of Woods.  Later on in the night, in a backstage segment, Young told Woods he would smarten him up.  The duo would be an odd pairing.  However, Young helping Woods find a more vicious, heel character might be what Woods needs.  He's definitely got the build and the pedigree.  He just hasn't connected yet.  Maybe giving the fans a reason to hate him is the right move.
---
Shinobi Shadow Squad vs. The Trio of ROH Top Prospects
The 2019 Top Prospect Tournament Continues In Atlanta August 24th!

Join Us LIVE!!

Get Your Tickets To #ROHCenterStage Today!

?Tickets: https://t.co/hJ7suTDe94 pic.twitter.com/7Pt066RaSF

— ROH Wrestling (@ringofhonor) July 31, 2019
Brian Johnson, Dante Caballero, and Joe Keys are all entrants in the ROH Top Prospect Tournament.  The top prospects started off beating up Cheeseburger.  However, miscommunication between Caballero and Keys gave the advantage back to Triple S.  Cheeseburger winds up hitting a double foot stomp for the win.
After the match, Caballero and Keys started shoving each other.  Security made their way down to the ring to break up the fight.  Keys and Caballero are first round opponents.
Of the six men in the ring, Joe Keys and Eli Isom have the most potential.  Joe Keys has a little something about him.  He could be a player down the line in ROH at some point.  Expect for him to potentially go far in the Tournament. On the other side, Isom reminds me a bit of a young Jay Lethal.  He probably needs to separate from the Squad and try his hand at a singles run.  All in all, this point of this match was to get 3S a win and set up some intrigue for the top prospect tournament.
---
Karissa Rivera Vs. Former ROH Women's Champion Sumie Sukai
I just assumed this was going to be a showcase for the returning Sumie Sukai.  Sukai's been out since G1 Supercard.  Sukai took control early. The two traded moves for a bit.  Sukai went for her finisher, Smash Mouth, but Rivera countered into a Fireman's Carry.  Sukai slid off into an unsuccessful Sunset Flip.  Rivera quickly sat down and got the pin.
Thunderous spine buster by @Karissa__Rivera!#WatchROH #ROHTV #ROH410

➡https://t.co/pUjTR7RaSf pic.twitter.com/fq9EbL9QaR

— ?????? (@WrestlingCovers) July 29, 2019
Quinn Mckay, ROH's quirky backstage interviewer, hopped in the ring to interview Rivera.  Before she could talk, Sukai shook her hand.  Rivera picks up the surprise win and gains the respect of Sumie Sukai.
This was a major surprise.  In short, ROH's women's division is a one woman show.  Kelly Klein is the champ and has few credible challengers.  Maria Manic has burst on the scene, but she seems content beating up security guards.  Karissa Rivera has a good look and seems pretty smooth in the ring.  Maybe, this is the beginning of building up someone to face Klein.
---
ROH World Tag Champions, The Briscoes vs. RUSH and Dragon Lee
This match had a bit of everything.  It was fantastic.  Dragon Lee and Mark Briscoe his their usual high flying moves.  Jay Briscoe was as intense as always.  RUSH seems to go into a gear not a lot of guys can perform at.  However, Dragon Lee and the Briscoes kept up.  Dragon Lee and RUSH took the match to the outside. RUSH and Lee slammed the Briscoes into any and every barricade they could find.
There was a ridiculous spot where Mark used a chair set up in the ring to catapult himself over the ropes onto his opponents on the outside. Somehow, in all the chaos, Mark got cut open.  There was quite a bit of blood flowing and Mark seemed to legitimately be having a hard time seeing.  However, he hit a great Froggy Bow for a near fall.
The finish came after a RUSH Superkick to Jay and a Dragon Lee Hurricanrana onto Mark from inside the ring to drive him into the floor.  Meanwhile, Jay wound down in the corner.  RUSH hit his corner dropkick for the win.
What a Match
RUSH has been a major star in Mexico.  He is original leader of Los Ingobernables.  ROH needs to get behind this man.  Dragon Lee is also ridiculously talented.  If Lee is a full time ROH guy, then by all means, these two should be tag teaming more.  RUSH needs to get in the main event picture soon.  A Taven/RUSH program would be pretty fantastic.
If you have not seen this match, go watch it now.  Is it the best match ROH has ever put on?  No.  Is it the best match that's been on TV in a long time? Definitely. We need a rematch at a major event.  Now that the Briscoes are ROH tag champs again, maybe a little brother vs. brother program could work for ROH, too.
---
Final Take
This week ROH gets a 4.0 out of 5.  The main event was absolutely fantastic for a free TV match.  The Briscoes have been around ROH for a long time.  However, they are still going strong.  RUSH and Dragon Lee are great additions.  ROH needs to step up the undercard.  Normally, ROH would normally find the best talent on the Indy's after major departures.  Due to the fact AEW has snatched up a lot of the guys ROH would normally look to sign, this is going to be a challenge for ROH.
Hopefully, someone can emerge from the top prospect tournament.  It's been two great shows in back to back weeks off really stellar main events.  Hopefully, ROH can keep the momentum going into the next round of TV tapings.
---