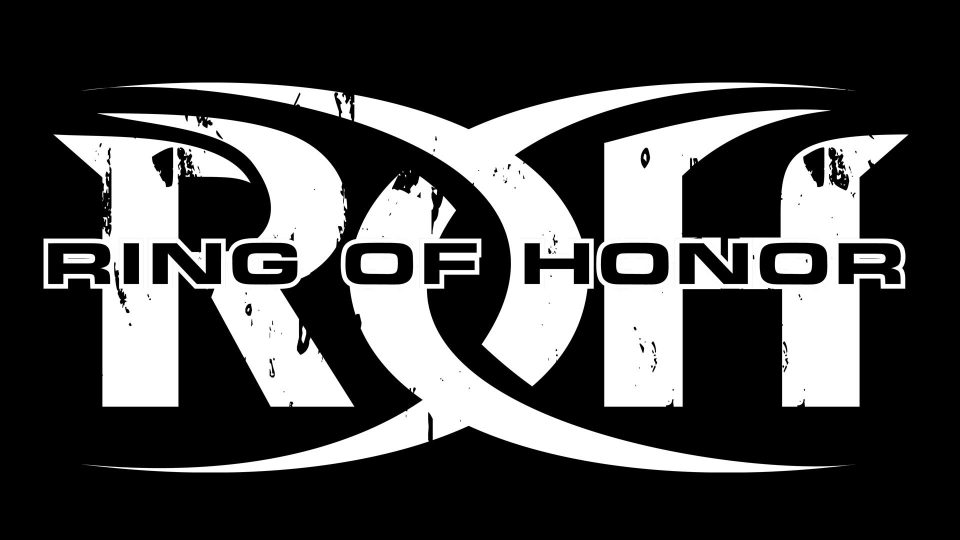 On ROH Episode 415, Jay Lethal and Jonathan Gresham team up to face LifeBlood's Bandido and Mark Haskins.  Recently, there has been some tension between Lethal and Gresham.  Gresham has started to use less than honorable tactics in the ring.  This hasn't sat well with Jay Lethal.  Will they mend fences or fall apart in the main event tonight.
---
ROH Highlights:
RUSH confronts Taven at Summer Supercard
RUSH vs. Dalton Castle from Summer Supercard
Jonathan Gresham backstage interview
Jay Lethal backstage interview
Highlights from The Top Prospect Tournament: Dante Caballero vs. Joe Keys
Bouncers vs. The Kingdom Rivalry

Rumor is TK O'Ryan is out with an injury.  If this rivalry can continue is yet to be seen.

Summer Supercard CMLL Trios Match with Barbaro Cavernario, Hechicero, and Templaro vs. Caristico, Soberano Jr. and Stuka Jr.
Matt Taven Interview about facing RUSH.  Taven will make RUSH pay for shaving his head at the CMLL match last year.
---
The Main Event
Gresham continued to display this new edgier, more egotistical character.  While not out in out cheating, Gresham used tactics that wouldn't be consider good sportsmanship throughout the match.  At one point, while on the outside of the ring, Gresham pulled down on the ropes as Bandido was running towards them.  Bandido crashed to the floor and Lethal was not happy.  Gresham tagged himself in and tried to capitalize on the underhanded tactic.  Lethal tried to stop him, but Gresham pushed Jay to the mat.
As the match continued, LifeBlood worked over Jay Lethal.  However, Lethal was able to get back in the match and lock on a Figure Four.  Haskins was in the move for a long time and tried to crawl to the ropes.  Lethal was able to stop the attempt and re-center him in the ring.  Meanwhile, Gresham was trying hold Bandido back from making the save.  He was successful for a long time, but eventually Powerbombed Gresham into Lethal.
Bandido then went on a hot streak hitting a cutter, a GTS, and the 21-plex.  Haskins locked in the Sharpshooter and the former ROH World champion eventually tapped out.
---
Final Take
ROH is trying to create some drama and stories as they head into the final quarter of the year.  RUSH and Taven is certainly beginning to feel like a big time feud.  Gresham and Lethal are being set up to go at one another.  Last year, Lethal and Gresham had a series of pretty good matches where they were trying to just see who was the better man.  Lethal proved to be better.  However, with Gresham's new attitude may, The Octopus may be the man who comes out on top this time.
While Gresham is really good in the ring and his new attitude is allowing him to be a bit more charismatic, he doesn't seem like the kind of guy who's ever going to be thrust into the main event as a long term solution.  On the other hand, he could be used as a guy to throw into matches with the top handful of guys from time to time.  The nice thing about this feud is the veteran Jay Lethal is being used to help push younger talents up the card.  At this point in his ROH career, this is probably his best role.  He's been in ROH for a long time and a change of scenery might do him some good.
Taven vs. RUSH
The other feud we saw quite a bit of in the highlight packages was RUSH and Taven.  Taven's run has come under heavy criticism of being uninspiring.  Many have questioned if he was the right man to turn too in the wake of the AEW Exodus. Taven's been with ROH for a long, long time now.  ROH looked to someone who had been loyal and they thought might not jump ship.  The problem is Taven's contract is up soon and it doesn't appear as though he's signed an extension.  It's looking like the undefeated RUSH might be the man to take the title off him.  Of course, I thought that about Jeff Cobb too.  Either way, it's the best feud in ROH at the moment.  Hopefully, we'll get more of it as we head to Death Before Dishonor.