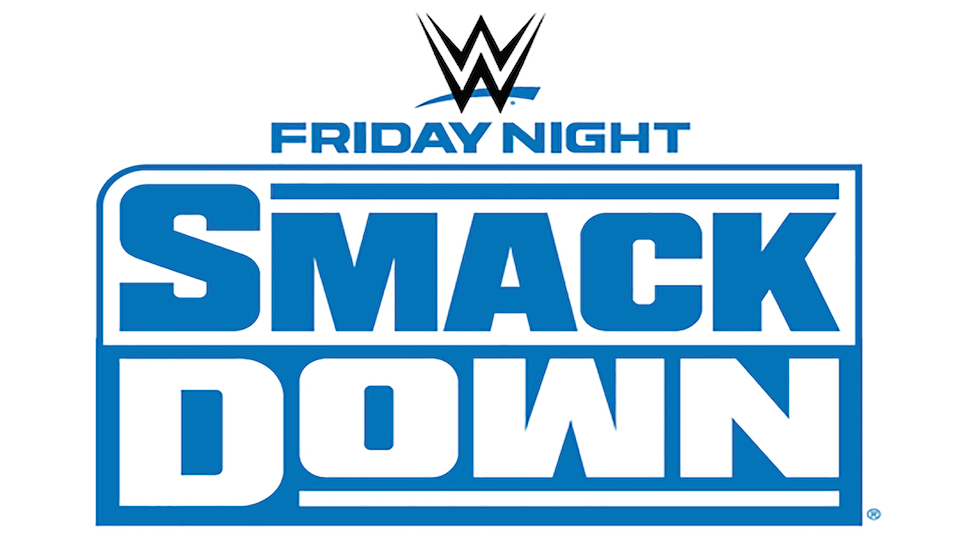 SWAFT NATION! The world is just going absolutely to s-word.  Luckily wrestling is here to maintain what we can only view as normal.  Let's see what we have in store tonight.
.@AlexaBliss_WWE & @WWEAsuka collide LIVE on #SmackDown TONIGHT at 8e/7c. pic.twitter.com/s4VVznThvM

— WWE on FOX (@WWEonFOX) March 27, 2020
Asuka has been an absolutely bright beacon of the PC tapings, and let's hope her match with Alexa Bliss continues the trend.  Looks like this should build to a Mania match, but we should know this week.
.@DrewGulak will decide @WWEDanielBryan's #WrestleMania fate as he takes on @ShinsukeN TONIGHT on #Smackdown at 8e/7c. pic.twitter.com/xfZ5lswckK

— WWE on FOX (@WWEonFOX) March 27, 2020
This match should be pretty awesome. Shinsuke vs Drew! One of the best to come out of Japan against the best pure grappler in WWE.  The stipulation gives Bryan a chance at Mania gold.
TONIGHT on #SmackDown we'll see the return of @WWEBrayWyatt's #FireflyFunHouse LIVE at 8e/7c. pic.twitter.com/HSwHkG9Jx0

— WWE on FOX (@WWEonFOX) March 27, 2020
And finally, Firefly FunHouse returns, and I like it better when these are a surprise, but maybe we'll get extra fun since this is all being pre-taped.
Let's get on with the show.
---
The Best of SmackDown Live
Art vs Science
Shinsuke and Drew Gulak are up next and I find this quite exciting. I can't think of a way this match can disappoint unless it somehow doesn't happen.  It's good to be reminded that Shinsuke has some solid grappling skill, and of course Gulak is unmatched on the roster.
Looks like @WWEDanielBryan is going to #WrestleMania! #SmackDown pic.twitter.com/TNR5mix4Do

— WWE on FOX (@WWEonFOX) March 28, 2020
Shenanigans ensue and Bryan pulls Gulak out of the way of a Kinshasa, allowing Gulak to get the roll-up win.  It's a little strange that the babyface tag team technicians resorted to cheating to win, but we'll see how this plays out with the Daniel Bryan IC opportunity.
Minstrel Murder
Elias is on the PC Balcony with a great vantage point as he has a song about his match with King Corbin.  This is a pretty amusing song, and is the closest WWE gets to referencing current events.
What did @BaronCorbinWWE just do?! #SmackDown pic.twitter.com/PhekgVPuxK

— WWE on FOX (@WWEonFOX) March 28, 2020
Unfortunately Corbin is not amused and attacks Elias, and I'm fairly certain straight-up gives him the Mufasa Treatment, knocking him a ridiculous distance onto the concrete.  Luckily, Local Medical Facilities are still able to ooperate at these times.
Cross Commentary
Alexa and Asuka are up now, and Nikki Cross is on commentary which is an absolute gem.  Again Nikki adds a welcome level of energy, and the two women in ring have a pretty good level of chemistry.
.@AlexaBliss_WWE tries to beat @WWEAsuka at her own game. #SmackDown pic.twitter.com/THrEOvtgDp

— WWE (@WWE) March 28, 2020
Alexa Bliss is able to get the win by DDT and seemingly sets up the right for Alexa and Nikki to challenge the Kabuki Warriors.
The Plot Thickens
"I want to do it with the WORLD watching. And my girl MANDY in my corner."@HEELZiggler challenges @OtisWWE to a match at #WrestleMania. #SmackDown pic.twitter.com/rHm4fEfJvu

— WWE on FOX (@WWEonFOX) March 28, 2020
Dolph is backstage on the phone with a mystery person (I'm 99% sure it's Sonya) mocking Otis when we get that glitch again.  Heavy Machinery finds Dolph backstage and Dolph challenges Otis to a match at  WrestleMania where he claims Mandy will be in his corner.
"I refuse to let you guys fight over me like I'm some sort of 'prize.'" – @WWE_MandyRose #SmackDown @HEELZiggler @otiswwe pic.twitter.com/MGusIfE5nQ

— WWE (@WWE) March 28, 2020
Mandy, however, does talk to Dolph after he finishes suspiciously speaking to Sonya Deville, and say that she will support him, but refuses to be a prize in their fight.  Aain, the Sonya involvement is all but confirmed.
A Sight To Be Cena
It's Firefly FunHouse Time!  Let's see what Bray has for us.
Will @JohnCena accept @WWEBrayWyatt's challenge for a #FireflyFunHouse Match at #WrestleMania? #SmackDown pic.twitter.com/uQQbww0uOw

— WWE on FOX (@WWEonFOX) March 28, 2020
This is a legitimately disturbing episode.  Between the puppets, the lamp speaking, and the grinding of Rambling Rabbit, I'm not sure this was exactly PG.  It gets announced that this will be a "Firefly FunHouse Match", which I'm guessing means its like a House of Horrors.
---
The Mixed Bag of SmackDown Live
Ladies Fight Night
Sasha and Bailey start off the show cutting a promo about WrestleMania in the middle of the performance center ring.  As they talk about how Paige has turned their WrestleMania dream into a nightmare they are interrupted by Lacey Evans, Naomi, and Tamina.
"Actions speak louder than words." @TaminaSnuka shows @NaomiWWE and @LaceyEvansWWE that she is ready for #WrestleMania ? pic.twitter.com/cO3fdRogeo

— WWE on FOX (@WWEonFOX) March 28, 2020
I don't think Tamina will win it, but it's good to see them give Tamina offense against the babyfaces to prove that she is a threat.  Overall though, the segment was a weaker one, attacks don't seem to have the impact without the crowd.
Main Event Ish
After dueling promos earlier in the night, it's time for New Day vs Usos in a battle to face The Dirt Sheet at WrestleMania.
The Usos and New Day almost never fail to deliver on a match, with lots of action and an unmatched chemistry of probably any team in the roster.  Unfortunately Miz and Morrison don't add to much to the match on commentary.
The #NewDay @TrueKofi & @WWEBigE collide with The @WWEUsos in heated tag team action on #SmackDown! pic.twitter.com/pi89kNm1xH

— WWE (@WWE) March 28, 2020
The match is good, gets intense, but unfortunately the match ends in a DQ when Miz and Morrison attack the teams from behind on the outside. Michael Cole stops to almost do the anonymous GM thing when he says that WWE officials are telling him that they have to face both teams in a triple threat ladder match at WrestleMania.
---
The Worst of SmackDown Live
Roman Replay
Today's replay was Roman Reigns vs Triple H from Mania 32, and this match does set up a small video from The Game himself.
'The Game' @TripleH gives his predictions on @WWERomanReigns vs @Goldberg at #WrestleMania. pic.twitter.com/PYsW5tLraa

— WWE on FOX (@WWEonFOX) March 28, 2020
---
Overall Rating for the Show (From best to worst: SmackDamn, SmackTastic, Smack Bang in the Middle, SmackDowner and A Smack in the Face)
Smackdown again was a servicable show.  With one replay I thin the smaller amount of time allotted allows the show to flow a little better than its older brother Monday Night Raw.  The action in the matches was pretty good, not phenomenal, but good.  Was not a fan of the opening women's segment, but loved the bit with Elias and King Corbin, and of course I love Nikki Cross on commentary.  However, nothing about this show outside of Firefly FunHouse was particularly exceptional on this episode.  And in kayfabeland, the only question I have is "Where was Dana Brooke?" they gave no on-screen reason for her to not be involved.
This week's show was: Smack Bang in the Middle
Follow WrestleTalk on Twitter to stay up-to-date with all the latest wrestling news, and join the conversation with the entire community on Discord.