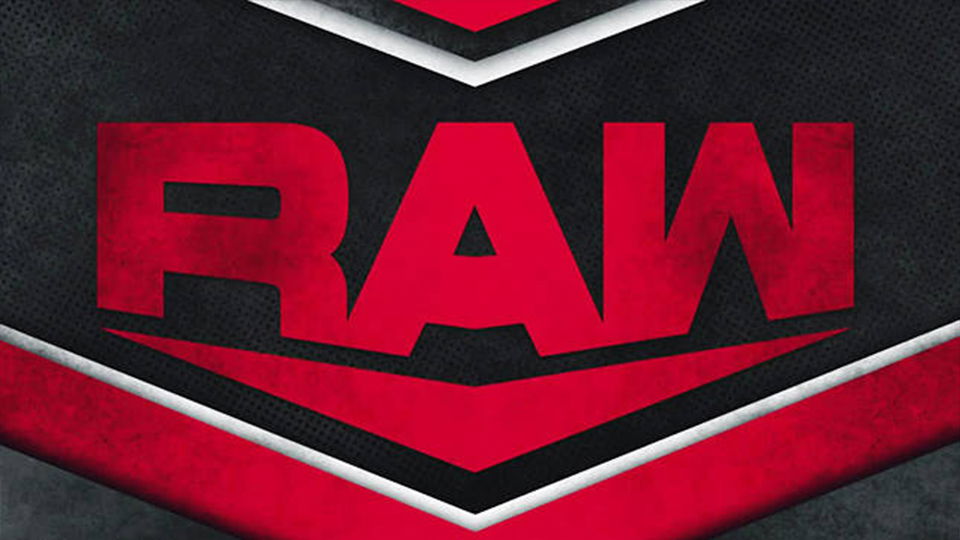 Mere hours before Raw was set to kick off, WWE produced perhaps the greatest quote in the history of sports entertainment. In relation to the recently announced Thunderdome (a pop culture reference somehow ancient even by WWE's usual standards), one of their senior executives produced the kind of verbal gold not seen since the Attitude Era.
Here is the quote, curtesy of none other than Executive Vice President of Television Production, Kevin Dunn:
"We can now do things production-wise that we could never otherwise do. We're flying drones in the arena, we are putting a roof inside the Amway Center, and we'll be able to project content onto the roof. So when a big star like Drew McIntyre comes down to the ring, the whole arena will turn into his content with lasers, pyro, smoke, projections on the top of the building and on the floor. It will be a big, beautiful entrance, better than WrestleMania."
"The whole arena will turn into his content"? "Flying drones"? "Projections on top of the building"? What does any of that mean?
To say I'm excited for Dunn's promises of grandeur is an understatement. It's precisely the thing that WWE have become known for – covering up any substantial shortcomings with glitz and glamour. Will roof projections make Raw a better product? Perhaps fractionally. I know personally that there have been certain Seth Rollins' promos where I've wished for a laser show to distract me or for a cloud of smoke to cover up the monotonous droning.
Sadly we will have to wait until Friday to find out what lies in store in the Amway Center. Because for the time-being, Raw remains in the Performance Center. But with production moving homes, the question was whether it would be a smooth transition – or whether RETRIBUTION might burn the house down as the doors close.
Let's get to the review.
---
The Best of Raw
Sasha and Bayley Run Into Trouble
There was the potential for intrigue ahead of Bayley and Sasha Banks defending their respective titles against Asuka, who will be pulling double duty at SummerSlam. Who would face Asuka first, pitting themselves against a fresher challenger and making their defence more difficult? Would this decision give rise to some friction between the two double champs?
Nothing can lessen the confidence of the ⭐️ #GoldenRoleModels ⭐️#WWERaw @SashaBanksWWE @itsBayleyWWE pic.twitter.com/lgQGa6gQfI

— WWE Universe (@WWEUniverse) August 18, 2020
Well, no and no. Sasha insisted Bayley go first, the SmackDown women's titleholder agreed to "shoulder the load" and both women appeared perfectly content. Of course, this could change after Sunday. But for now, there was no hint of dissension, which left it all feeling rather tame and unnecessary.
Anyway, their challengers for the night were out next – Asuka and Shayna Baszler. Almost immediately, Baszler got jumped by Nia Jax, leaving Asuka alone temporarily.
The number one contender got worked over for a while, until Baszler returned to ringside. That's when things really heated up, culminating in Baszler locking in the Kirifuda Cluth to submit Bayley.
They all tap out.@QoSBaszler just made #SmackDown #WomensChampion @itsBayleyWWE submit to earn the win for herself and @WWEAsuka! pic.twitter.com/xKWcwxM4Ns

— WWE (@WWE) August 18, 2020
The final stages really rescued the entire segment. The 'Queen of Spades' picked up the win to advance her quest for the title. And Bayley took the 'L', perhaps seeding a few doubts ahead of her title defence on Sunday.
It's Kicking Off Below Deck
With each passing week, I become more convinced that Raw is purposely making the rest of the show terrible to make Raw Underground appear better by contrast. But hey, at least it's working.
This week featured more shoot-style grappling in the basement. But with more recognisable names and longer fights. Dolph Ziggler made Erik pass out from a rear-naked choke. Riddick Moss and Arturo Ruas staged a real bone-rattler.
We got @arturoruaswwe vs. @riddickMoss happening RIGHT NOW on #RAWUnderground! #WWERaw pic.twitter.com/VdonRCGSch

— WWE (@WWE) August 18, 2020
After talking to Shane McMahon, Marina Shafir took to the canvass to dispatch of some anonymous lady. Nia Jax clobbered Shafir from behind, but was confronted by Shayna Baszler. Jax decided discretion was the better part of valour and skedaddled.
It remains unclear what relation Underground has to the above-ground show. As in, why are wrestlers putting their wellbeing at risk to compete in a no-holds barred environment? What benefit does it hold? But at least I'm engaged in something that feels different from the monotony.
An Athletic Showcase
Montez Ford and Andrade could have a stellar bout under any circumstances. And they proved that to be true once more, as a poisoning conspiracy was turned into a contest of who could perform the most flips and counters.
SAFE!#WWERaw @MontezFordWWE pic.twitter.com/k8W7N3HWTc

— WWE Universe (@WWEUniverse) August 18, 2020
Zelina Vega looked to get involved, but Bianca Belair took her out. Ford capitalised with – what else – a rollup to win.
Of course, this showcase came with notable drawbacks. Such as Montez getting his revenge the week before the pay-per-view. And the fact that he seems to have fully recovered from the poisoning, draining the matchup of any tension. So the good match sadly came at the expense of narrative continuity.
---
The Worst of Raw
The Merry Band of Goofs
Just like me, Drew McIntyre was appalled by the events of last week. Unlike me however, McIntyre's ire was directed solely at Randy Orton punting Ric Flair in the head. You should've watched the opening two hours, mate. You'd be even more furious.
He threatened to decimate Orton at SummerSlam. However, while this fairly one-note promo was being delivered, the feed cut to different cameras, unrelated graphics and unconnected replays. It was clear that RETRIBUTION were up to their usual tricks, hacking the system and what not.
RETRIBUTION has taken over the production truck?! #WWERaw pic.twitter.com/Mp2YXBeff3

— WWE (@WWE) August 18, 2020
Suddenly we cut to a production truck and we saw the masked band of idiots breaking keyboards and intimidating staff. Do WWE realise that by allowing RETRIBUTION to make their product unwatchable, they're actually… well, you know… making them unwatchable?
In an EXACT replay of SmackDown, the babyface (McIntyre) tried to rally the troops against the invaders, while a heel (Rollins) challenged his authority.
Business is Struggling
MVP, Lashley and Shelton Benjamin were on a mission to expose RETRIBUTION. MVP believed Apollo Crews, Cedric Alexander, Ricochet and Mustafa Ali were masterminding the group. Well, at least they're the right height.
But it was a tenuous allegation at best, and one quickly abandoned when Apollo came out. Crews had a match with Benjamin and the United States Champion announced that if he were to beat the member of the Hurt Business, then both Lashley and Benjamin would be barred from ringside for his match against MVP at SummerSlam. He also called MVP "P", which seemed like a wholly unnecessary abbreviation. It's literally three letters! It doesn't need to be any shorter!
Which 2️⃣ Superstars from this crew should @WWEApollo pick to join him in a #6ManTag Elimination Match against The #HurtBusiness tonight?!

??? #WWERaw pic.twitter.com/YHtdRm0Jd5

— WWE (@WWE) August 18, 2020
Crews had a very quick match with Benjamin, overcoming some interference from the Ninjas and winning with a devastating roll-up. Ali, Ricochet and Alexander ran down to prevent further assault from The Hurt Business. In the middle of the madness, R-Truth got clotheslined by Benjamin, who pinned him to become 24/7 Champion.
Then MVP challenged Crews to a six-man tag later in the show. Apollo desperately needs to move on from this MVP nonsense if he has any hope of establishing himself atop the mid-card.
Ivar the Heartbreaker and Jaw-Shaker
Angel Garza and Ivar continued to compete for the affections of some anonymous Bachelor contestant, in an angle too boring to describe. Why is this woman still here? Doesn't she have a family to see, or a day-time talkshow to co-host?
Anyway, this led to an impromptu match between the two men. It was a broadly fine five-minute encounter which Garza won, following some Zelina Vega shenanigans.
Angelo Dawkins appeared on the big screen with the Bachelor lass by his side. Why can't I shake this woman?! She's like the Beetlejuice of Raw! They said her name three times a couple of weeks ago and she hasn't gone away since.
UP NEXT: @Ivar_WWE and @AngelGarzaWWE will square off one-on-one … and @BachelorABC's @demi_burnett will be watching closely! #WWERaw pic.twitter.com/hx5XYdoxDR

— WWE (@WWE) August 18, 2020
Dawkins made some allusions to Garza's compulsive flirting and threatened to tell Charly Caruso, which really upset the Mexican. Then Dawkins cued up a video, which we didn't get to see as the screen went blank. Garza scooted up the ramp, while a chuckling Samoa Joe – somehow the only person who seems to know what's going on – promised us that the video was good.
When Zelina demanded to know what he was talking about, Joe explained that he had friends with access to the security footage and they had shown him something interesting. Something that demonstrated what people were willing to do when they thought no-one was watching.
How is Samoa Joe, a commentator, the most compelling person in this entire saga?
The Poisoner Exposed
When we finally got to see the security footage, it showed Zelina Vega hunched over something in what appeared to be a storage area. When she moved aside, you could see Montez Ford's solo cup on a crate next to some bottles.
Apparently this highly circumstantial evidence was enough to leap to the conclusion that Vega – the woman suspected all along – had indeed poisoned Ford. This was like the least suspenseful episode of Poirot ever.
Oh no, @Zelina_VegaWWE. Oh no. #WWERaw pic.twitter.com/8leNScd7by

— WWE (@WWE) August 18, 2020
For whatever reason, Vega pointed the finger at Caruso, claiming she was jealous. I have no idea what she was talking about.
Before Vega could explain further, Montez Ford showed up and a brawl broke out between the Street Profits and Andrade & Garza. So Montez Ford returned just two weeks after a supposedly serious poisoning and appears totally fine for SummerSlam. Raw needs to learn a thing or two about dramatic tension.
A Bad Match with A Bad Interruption
Natalya beat Mickie James in a minute, while Lana filmed the event for her TikTok or whatever. God, this sucked.
Seth Rollins didn't even wait for the match to end before making his way to the ring to find out from the commentators whether Rey Mysterio was indeed going to be on Raw. Why is he so worried? He already took Mysterio's eye out at Extreme Rules; another confrontation shouldn't be too tricky.
Nothing like a little father-son bonding.#WWERaw @reymysterio @35_Dominik pic.twitter.com/kReiuRGelA

— WWE (@WWE) August 18, 2020
Later in the show, Rey did indeed show up to support Dominik ahead of the latter's match against Rollins. Seth, despite being nervous earlier in the night, confidently strolled out to confront the Mysterios.
But he got distracted and soon found himself getting battered by kendo sticks, until he eventually managed to scurry off. This was fine, but certainly didn't advance anything. We just keep alternating weeks of someone being on the receiving end of a kendo stick.
HBK Confronts RKO
Drew McIntyre and Shawn Michaels met up backstage. Drew spoke about how much he had learned until Michaels' tutelage in NXT. The 'Heartbreak Kid' pumped up Drew's confidence ahead of his clash with Orton at SummerSlam. This was all rather boring.
Shawn said he needed to go out to the ring to confront Orton. Great, more talking.
"@RandyOrton, I don't know it's going to happen, but I can assure it is going to happen … At #SummerSlam, you WILL see it coming."

A cryptic message from @ShawnMichaels. #WWERaw pic.twitter.com/v4gTilITkS

— WWE Universe (@WWEUniverse) August 18, 2020
HBK closed the show by taking to the ring to sing Ric Flair's praises and vow that McIntyre would defeat Orton at SummerSlam. He even got the "see it coming" marketing catchphrase in there. What a pro!
What he didn't see coming however, was an RKO from Orton, followed by a swift punt. Drew ran down to chase off Orton. The 'Viper' slithered back in, only for Drew to fight him off for a second time.
All it takes a slither. @DMcIntyreWWE never saw it coming.#WWERaw @RandyOrton pic.twitter.com/laAUvOeDdM

— WWE (@WWE) August 18, 2020
But Orton persisted and again snuck up on the WWE Champion, this time delivering an RKO. This would've been so much more effective if it had just happened the first time around. Or not at all. McIntyre fighting Orton off twice only to get jumped the third time round made him look a bit silly.
More IIconics vs Riott Squad
The IIconics were standing inches away from the Riott Squad, which made a confrontation very convenient. Billie's shoulder was sore, so she volunteered Peyton to take her place in the match against Ruby Riott.
After Riott and Morgan stormed off, the Aussies spotted Shayna Baszler chatting to Jessamyn Duke and Marina Shafir mere feet away. It's so lucky that everyone hangs out just feet apart backstage, right where the camera can easily catch all the action.
In keeping with Raw's established theme, Royce and Riott had another short, decent match, with Peyton picking up the win. I have no idea who's ahead in this rivalry, which I believe dates back to about 1992. It sure feels that way.
Apollo Crews Gets Eliminated
The six-man tag between The Hurt Business and Crews, Ricochet and Ali (which turned out to be contested under elimination rules) was exceedingly dull.
ELIMINATION!

Apollo Crews, Ricochet & M̶u̶s̶t̶a̶f̶a̶ ̶A̶l̶i̶ vs. MVP, Shelton Benjamin & Bobby Lashley. #WWERaw pic.twitter.com/Wu9bJl0zxI

— WWE Universe (@WWEUniverse) August 18, 2020
Lashley very quickly eliminated Ali and Ricochet, reminding us that Raw sees two of its finest talents as little more than good-looking jobbers. Crews pinned Shelton Benjamin – and shortly thereafter, Cedric Alexander rolled him up to claim the 24/7 Title. Glad he was focused on the important stuff.
After the break, Apollo pinned MVP to level the playing field. But his luck ran out as Lashley speared him into oblivion. A bizarre finish considering Crews is facing MVP on Sunday and yet he's been pinned by both Benjamin and Lashley in consecutive weeks.
The 24/7 Roundabout
As the most recent 24/7 Champion, Cedric Alexander faced Akira Tozawa and his feckless band of ninjas. Alexander won, but was immediately jumped by Benjamin, who reclaimed the title.
Almost as unfathomable as why Tozawa is suddenly leading a group of ninjas is why anyone other than R-Truth cares about the 24/7 Title.
---
Overall Rating for the Show (From best to worst: RAWsome, Cor, AvRAWge, Poor and RAWful)
It's strange that WWE hasn't yet appreciated that if you introduce a group whose sole mandate is to destroy a show… well, it kind of damages the show.
That's RETRIBUTION, who continued to shake things up with a series of annoyances and misdemeanours this week. They played with graphics, cut feeds and were a general nuisance to production. I never thought I could hate people for trying to destroy Raw.
THIS SUNDAY: @DMcIntyreWWE has himself a showdown for his #WWETitle against #TheViper @RandyOrton at #SummerSlam! #WWERaw pic.twitter.com/uMZ9pAbqFg

— WWE SummerSlam (@SummerSlam) August 18, 2020
But even that doesn't speak to the troubles this show experienced. Lest we forget, it was the go-home edition ahead of SummerSlam. And the long series of two-minute matches, storyline revelations and prolonged jibber-jabber did little to increase my interest for the pay-per-view.
In fact it did precisely the opposite, as I'm now less excited for Sunday. This Raw was a low Poor. Get me to the Thunderdome!
Share your thoughts on Raw with us on Twitter and stay tuned to Wrestletalk to keep up-to-date on all the latest wrestling news.