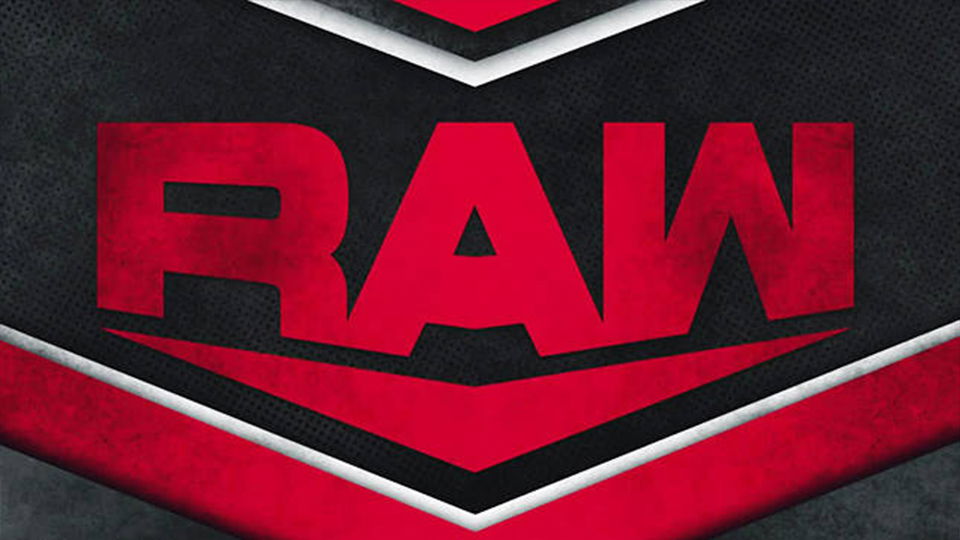 Before we get to Raw, how about a statement we can all rally behind?
'What an excellent weekend of wrestling for WWE!'
Following on the excellent NXT TakeOver XXX came the shockingly good SummerSlam on Sunday. We saw title changes, surprising returns and Pat Freaking McAffee taking a Panama Sunrise. What a couple of days.
? TONIGHT ?

? @35_Dominik & @reymysterio vs. @WWERollins & @WWE_Murphy

? @WWEAsuka vs. @SashaBanksWWE in a #LumberjackMatch for the #WWERaw #WomensTitle

? @TheMarkHenry officiates an #ArmWrestlingContest between @WWEApollo and @fightbobby pic.twitter.com/MVpsnrkTfN

— WWE (@WWE) August 25, 2020
One of said incredible moments was  an appearance from a certain large hound to close SummerSlam. Yip, Roman Reigns is back. And he's better than ever. The 'Big Dog' made a stunning return, underscoring an apparent new character edginess by spearing The Fiend AND Braun Strowman without scruple. He was, indeed, scrupleless… and vest-less. This badly needed character refresh could possibly finally elevate Roman into the fan favourite WWE have always hoped he'd be – the unflinching badass people love to get behind. But we'll have to wait for Friday to see how that evolves.
Not to be outdone, however, Raw imported its own massive meat mountain in the form of Keith Lee. The gentle giant showed his ability – albeit in a losing effort – against new monster, Karrion Kross on Saturday. The loss capped off a dominant few months for Lee, who undoubtedly possesses star potential.
So, with nothing tethering him to the black-and-gold brand any longer, big Keith was summoned by Raw, hopefully to revitalise what has been a pretty boring product of late. Of course, the ever-present threat looms, raising the possibility that Lee could just turn into another NXT bust. But until that moment, hope remains. Until that moment, Raw is not sunk. We believe!
Let's get to the review.
---
The Best of Raw
Aleister Black Has One Eye and No Friends
Before heading out to the ring, Kevin Owens opened a door backstage and spoke to some unseen character within. This was shot as if some hideously disfigured, 'Elephant Man' type lad lurked in the shadows.
It was just Aleister Black with a bandage covering the eye that Seth Rollins supposedly mangled several weeks ago. In the ring, Kevin Owens spoke about how heinous Seth's actions had been, trying to empathise with the Dutchman.
Will @WWEAleister show up as @FightOwensFight's guest on The #KOShow?

We'll find out NEXT on #WWERaw! pic.twitter.com/K3z6wMYMQ2

— WWE (@WWE) August 25, 2020
Midway through a sentence though, Black grabbed his eye and collapsed to the mat. KO moved over to check on his guest, who instead cracked him in the side of the head with a spinning elbow. It obviously wasn't as powerful as a Judas Effect though, because it took a Black Mass to knock Owens out.
So Black is apparently a heel now, which was neither properly explained nor well executed. But I'm willing to give it a chance.
A Lumberjack Match With a Flourish
Sasha Banks was given her rematch against Asuka in a lumberjack match. "Why a lumberjack match?" you ask? "Exactly!" I respond.
SQUAD OUT.#WWERaw @SashaBanksWWE pic.twitter.com/rXHNSEsrPh

— WWE Universe (@WWEUniverse) August 25, 2020
But shoddy window dressing aside, the women had another solid bout, which served to advance multiple dynamics. Bayley tried to slip Sasha a steel chair, only for Shayna Baszler to intervene. The kerfuffle distracted Banks and she found herself in the Asuka Lock. Bayley looked on helplessly while her partner tapped out.
It was a nice touch to have Bayley's incompetence again play into the finish. While Banks so often helps Bayley hold onto her belt, the SmackDown Women's Champ rarely returns the favour.
La Familia
Rey Mysterio, standing alongside his wife and son, delivered a heartfelt message of fatherhood, familial pride and the honour of sharing a ring with Dominik. This was a genuinely great promo from an all-time legend.
"You like to talk about the bright future of #WWERaw … Well, @WWERollins, you're looking at it." – @reymysterio on @35_Dominik pic.twitter.com/0t8d5Vh5Sj

— WWE (@WWE) August 25, 2020
Rey claimed that Seth's actions had put him through hell and one day – when he has a family of his own – Rollins will understand. But Rey wouldn't allow last night to play out like it did at SummerSlam. This week he would partner with his son and emerge victorious.
Despite Rey being down an eye and Dominik suffering the effects of Sunday, they took the fight to Rollins and Murphy. It was a chaotic opening that only calmed down after the commercial break.
With matters more subdued, the heels gained the upper hand. Dominik got the hot tag though and upped the pace. The Mysterios hit a double 619 on Murphy, when the lights began to flicker. RETRIBUTION appeared in the ring and decimated the father and son duo to close the show, while Seth and Murphy looked on approvingly.
---
The Worst of Raw
Championship Feud Reheated
Drew McIntyre, fresh from retaining the WWE Championship against Randy Orton, took to the ring to celebrate with the pavilion of LED faces. He spoke about the significance of the victory and what it did for his reputation. This was fine.
"Last night, I didn't just beat you. I beat you with a wrestling maneuver, so what does that make @DMcIntyreWWE, man?!"

He's not wrong, @RandyOrton. #WWERaw pic.twitter.com/yhQkidSXI3

— WWE Universe (@WWEUniverse) August 25, 2020
As he stood at the top of the ramp with arms raised, however, Randy Orton jumped him. 'The Viper' threw McIntyre around backstage, before punting him in the head twice.
This was always the worry with staging Backlash a week after Sunday's pay-per-view. With such a tiny turnaround, the fear was that WWE would either simply roll back matches we had seen days earlier or hurriedly throw together fresh feuds. And so it is here, as we appear set for an Orton / McIntyre rematch down the line, with little enthusiasm or justification.
Suspension Over
Nia Jax was strolling around backstage, back from her suspension and harassing Sarah Schreiber.
Here she encountered Shayna Baszler. The last time these women met face-to-face, they needed a battalion of referees to separate them. This week they were content to simply call each other ugly, referencing The Monsters and Haystacks Calhoun of all people. In 2020! It went on for two minutes, but felt like two lifetimes.
A Friendship Born From Continuous Fighting
There were plenty of moving parts as Shayna Baszler prepared to take on Bayley. As an aside, is there a reason why the SmackDown Women's Champion competes so often on Raw? Like, I know she's aligned with Sasha Banks, but this is ridiculous.
Regardless, back to the moving parts. Sasha and Bayley's relationship is still on the rocks, and looking likely to implode. Then, before the bell rang, Nia Jax strolled onto the ramp because… well, just because. I'm sure she'll distract Shayna or something to trigger that feud.
THIS is what you call a ????????????????.#WWERaw @NiaJaxWWE @QoSBaszler pic.twitter.com/lbANX0Vz4u

— WWE (@WWE) August 25, 2020
And wouldn't ya know it? After a few solid minutes of wrestling, Nia jumped Shayna to cause the DQ. While Jax was clobbering Baszler, Banks and Bayley laughed and left the ring. Nia and Shayna eventually noticed that the Golden Role Models were chuckling at their expense, stopped fighting and stared at the Tag Team Champs.
Excuse me?! Now they're unified? After Jax cost Shayna the match and started punching her?
If this is leading to the pair challenging Banks and Bayley for the tag straps, then I truly will lose faith in all sense of reason and logic in this universe.
So, @NiaJaxWWE and @QoSBaszler want the WWE #WomensTagTitles …

Great start. #WWERaw pic.twitter.com/ma2FnNkw21

— WWE (@WWE) August 25, 2020
…CALLED IT! Later in the show, Nia asked Shayna to partner with her so the pair could go after the Tag Team belts. Baszler agreed, if Nia promised to leave her alone. That's literally not how tag teams work.
Wrestling Equivalent of a Shrug
If there's one phrase that encapsulated the depths to which the 24/7 picture has fallen, it was Tom Phillips' uncaring introduction of the competitors. He said, in the most matter-of-fact tone: "We have Cedric Alexander, Shelton Benjamin and Akira Tozawa and his gaggle of ninjas." I swear, he essentially ran out of steam at the word "gaggle".
NINJA. POWER.#WWERaw @TozawaAkira pic.twitter.com/yiFrQKho0w

— WWE Universe (@WWEUniverse) August 25, 2020
Anyway, R-Truth joined the fray to make it a four-way. Two minutes later, Tozawa pinned Alexander to win the 24/7 Title and scampered off. This was the wrestling equivalent of a shrug.
A Limited Debut
Later in the show, Randy explained his actions. He is a man of his word, but despite promising to RKO McIntyre at SummerSlam, he hadn't made good on that vow.
Then Keith Lee's entrance music hit and I about vaulted over my couch. Except it wasn't Keith Lee's music – it was just the opening few seconds, followed by some generic electro garbage. There was no need to change the theme. In fact, it was crucial to Lee's aura. Now it's been stripped from him for no reason.
There is NO limit to who @RealKeithLee will interrupt!@RandyOrton, meet Keith Lee. #WWERaw pic.twitter.com/VO6rce6cN4

— WWE (@WWE) August 25, 2020
Anyway, Lee was there to challenge Orton to a fight, but Orton declined and Lee just watched him walk away. Not the most dynamic way to debut the man who could potentially slot into Raw's main event. Even more annoying, the commentators hailed this as an "incredible debut"… whatever guys.
Moments later, it was announced that Lee would indeed face Orton in the final hour. None of this made sense.
The Shaggy Defence
During a backstage interview, Zelina Vega steadfastly maintained that she was not responsible for poisoning Montez Ford. Even Angel Garza seemed unconvinced.
I have no doubt that Vega ISN'T behind the plot. The issue is, however, why isn't WWE doing something to at least raise an element of doubt? Plant the seed that perhaps it was someone else. Or, at a bare minimum, have Zelina present some form of explanation as to why she was hunched over a solo cup with a bunch of pharmaceuticals. Nope, all she has is the 'Shaggy Defence': "it wasn't me".
Ladies love cool @Ivar_WWE.#WWERaw @demi_burnett pic.twitter.com/UwMu1T6XCr

— WWE (@WWE) August 25, 2020
Garza (noticeably without Andrade) took on Montez Ford next. First of all, why is this feud still running when the Street Profits have won at every turn? Second, that Bachelor lady accompanied Garza to the ring – I can't tell you how much I hate having her on Raw every single week.
Midway through the match, Ivar lured the Bachelor girl away with a turkey leg. Garza was outraged and yelled at the couple as they strolled away. This allowed Ford to capitalise on the distraction to win… again. I hate this.
Bianca Belair Dragged into the Muck
The IIconics and Ruby Riott & Liv Morgan entered week 140 of this never-ending feud. This time they recruited Zelina Vega and Bianca Belair respectively, to create the illusion of progress.
The sweetEST victory of the night.@BiancaBelairWWE @RubyRiottWWE & @YaOnlyLivvOnce just got the job done on #WWERaw! pic.twitter.com/CrxFdGRYwh

— WWE (@WWE) August 25, 2020
The six-woman tag was more than decent, especially on the part of Belair. But it just doesn't feel like anything's moving forward here, as the teams just exchange victories week after week. On this occasion, it was the babyfaces who claimed the win after Belair hit Vega with the KOD.
MVP Recruitment Drive
MVP continued to drive his recruitment of Cedric Alexander this week, pitching The Hurt Business as a bunch of winners and questioning why Alexander would want to associate himself with 'The One and Only' instead.
Do you think @CedricAlexander should be entertaining @The305MVP's offer? #WWERaw pic.twitter.com/EqqASaRCvR

— WWE Universe (@WWEUniverse) August 25, 2020
This was, as usual, a brilliantly delivered promo by MVP. But it ignored the fact that the Hurt Business are an equal bunch of losers. There's zero reason for Cedric to jump ship to the group that lost the Intercontinental and 24/7 Championships in the same week. This would be so much more compelling if MVP and his cronies were actually good.
A Record-Breaking Performance
There was no explanation for why Apollo Crews and Bobby Lashley were engaging in an arm wrestling contest on Raw. Although it was good to see Mark Henry officiating.
There was the usual posturing beforehand and then Crews won in the blink of an eye, after stomping on Lashley's foot under the table. The champ then beat up Bobby and the rest of the Hurt Business for good measure. What was the point of this?
OUTSMARTED.@WWEApollo defeats @fightbobby in the #ArmWrestlingContest! #WWERaw pic.twitter.com/2mDrqSPtkB

— WWE (@WWE) August 25, 2020
Moments later, Lashley showed up at the Raw Underground bunker to uncork some if his frustration. It was strange that he had to ask Shane McMahon to let him in when The Hurt Business supposedly took over operations weeks ago. Regardless, he battered a bunch of people including Dolph Ziggler. It would be nice if he could do this in the ring – you know, where victories actually matter.
A Career Retrospective
Lana and Natalya, in complimenting outfits, ostensibly tried to induct Mickie James into the Hall of Fame. Natalya introduced a highlights package recounting James' illustrious career, before throwing up to a blank screen. That was the joke – there were no highlights of Mickie's 15-year career.
#BOAT#WWERaw @NatbyNature @LanaWWE pic.twitter.com/7vg1elJ4er

— WWE Universe (@WWEUniverse) August 25, 2020
James sprinted down and took out the heels. We're only in week three of this feud and I'm already bored stiff by the lack of effort from the writers.
Keith Lee Loses
When Keith Lee came up against Randy Orton, it almost didn't matter what happened as long as Lee won. Because both men are such tremendous wrestlers that you knew they were capable of putting on a good match if given the time. But the process didn't matter if the meat was rotten… and there are few things more rotten than a babyface not winning clean on debut.
You've never met anyone like @RealKeithLee, @RandyOrton. #WWERaw pic.twitter.com/qRpOl9WeU1

— WWE Universe (@WWEUniverse) August 25, 2020
For much of the contest, Randy struggled to come to grips with the immense power and speed of his opponent. (As an aside, it was strange seeing Lee wear a shirt. He's so much more impressive au naturale.)
Just a few minutes later however, Drew McIntyre jumped 'The Viper' to cause the disqualification. So not only did Lee not get a clean finish on debut, but he actually lost. Also, he just vanished after Drew showed up. Unforgivable.
A possible skull fracture for @DMcIntyreWWE?@RandyOrton has gone too far. #WWERaw pic.twitter.com/SlEA7vhfZm

— WWE (@WWE) August 25, 2020
Backstage, Randy Orton ambushed McIntyre and punted him again. Medical updates were that his career (and possibly his life) may be over. CUT TO SASHA BANKS CHEERILY STROLLING TO THE RING! Christ Almighty, this company.
---
Overall Rating for the Show (From best to worst: RAWsome, Cor, AvRAWge, Poor and RAWful)
For two hours, I was holding out hope that Raw would turn things around this week. Sure, Nia Jax and Shayna Baszler had conspired to deliver absolute tripe. Sure, the love triangle between Garza, Ivar and the unshakable Bachelor lass remained sickening. But there was a kernel of hope, a glimmer of things ending alright.
And then Keith Lee lost to Randy Orton via DQ. WWE debuted someone and had them lose in the same show. In fact it didn't even take two hours for Lee to shed all of his aura, his intrigue, his magnetism. This is just unforgivable from a company that has clearly forgotten how to get people over. Not every babyface needs to lose repeatedly before suddenly winning the big one. This 'Daniel Bryan Complex' is perhaps the most destructive thing that's happened in decades.
So, while Rey was great and Aleister Black intrigued, it wasn't enough to lift Raw out of the doldrums. With Backlash days away, they tried to book a month of content in three hours. This week, the show was RAWful.
Share your thoughts on Raw with us on Twitter and stay tuned to Wrestletalk to keep up-to-date on all the latest wrestling news.