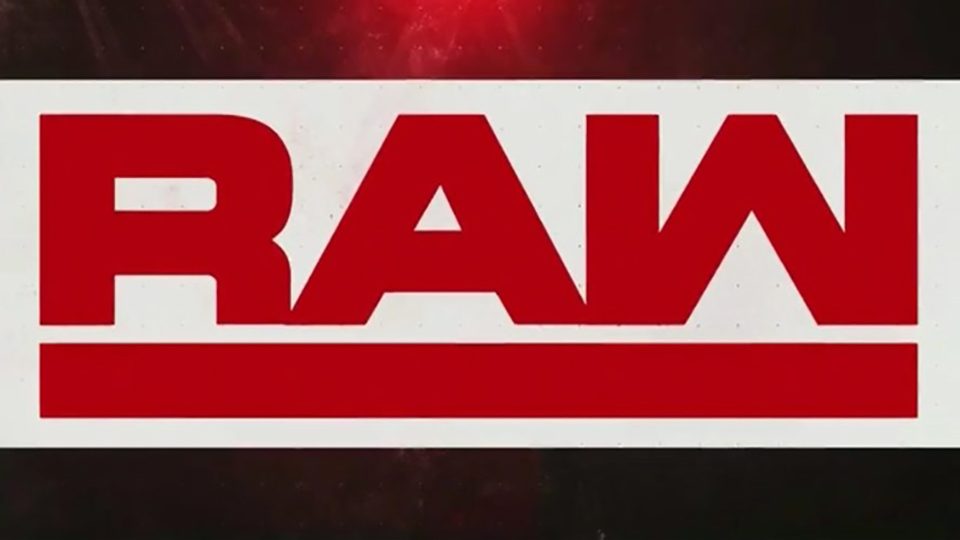 Despite its best efforts, Raw cobbled together a fairly appetising lineup for last night's show.
Because truthfully, as decent as the show has been of late, most of its successes have come almost by accident, as the brand unceremoniously stumbled from one intriguing plot point to the other. Take the company's three biggest storylines as an example (I refuse to acknowledge the repeated attempts on Roman Reigns' life as a compelling narrative).
Unquestionably, the mystery and dread surrounding 'The Fiend' remains the most thrilling aspect of Monday nights – of any night in fact. But how much of that was WWE's creation and how much was a stroke of luck intersecting with Bray Wyatt's creative genius?
https://www.instagram.com/p/B1pKfX3BXdM/
Outside of that, the company has miraculously stumbled from the birth of Becky Lynch as the 'The Man' to Kevin Owens as the anti-authoritarian everyman to Sasha Banks' controversial disappearance and shocking return two weeks ago. None of those characters were orchestrated by WWE. In fact, for the most part, the company actively worked to sabotage them. If the promotion had its way, Becky would've been branded a heel, and Kevin Owens would be filming himself eating hotdogs and loaning his son money.
But it's Sasha Banks that I want to speak about here.
I mentioned that Raw had crafted an exciting lineup last night and I stand by that. Primarily because Banks was scheduled to have her first match since she sulked her way off of TV following WrestleMania 35.
Two weeks ago, however, 'The Boss' made her staggering return, attacking Natalya before brutally clubbing Becky Lynch with a chair. And just like that, without saying a word, the now blue-haired Banks had inserted herself as the next challenger for the Raw Women's Title. Right?
Not so fast.
https://www.instagram.com/p/B1pl6gshXWA/
In Raw's typical uncoordinated, bumbling fashion, they refused to simply give the fans what they wanted. Heck, forget the fans. The red brand couldn't even take the next logical step in the story they themselves are weaving. It's like their writing team is engaged in a perpetual game of broken telephone, and one meddlesome prankster keeps wrecking the chain by adding the word "pumpernickel" to each message. It screws everything up.
So instead of entering a feud with Becky Lynch, Sasha has been inexplicably redirected into a short and needless program with Natalya. As excited as I am to see the return of 'The Boss', the fire beneath her should be burning a little brighter each week. Instead, just three weeks into her triumphant re-emergence on Monday nights, she runs the risk of having the flame extinguished entirely. Because no-one's profile has ever been raised by feuding with Natalya.
But would Raw manage to meet the expectations created by its tantalising card? Could it at least unintentionally stumble upon something special once again? On to the review.
---
The Best of Raw
King of the Ring Stays True to Form
As with last week, the first round matches in the King of the Ring tournament impressed yet again.
Drew McIntyre and Ricochet were up first, in a contest pitting pure strength and savagery against out-and-out athleticism and quickness. In a neat reversal of type however, Ricochet demonstrated some surprising power by catching McIntyre mid-air and shifting into a Northern Lights Suplex (that wasn't as impressive as Alicia Fox's).
Showing off the ?#RAW #KingOfTheRing @KingRicochet pic.twitter.com/8jUkGwezaG

— WWE Universe (@WWEUniverse) August 27, 2019
For his part, McIntyre brought his faster opponent back down to Earth with a headbutt and sit-out powerbomb, but wasn't able to put Ricochet away. Eventually, this would cost McIntyre as 'The One and Only' landed a Recoil and a 630 Splash for the 1-2-3.
Later in the evening, The Miz took on Baron Corbin in the night's other King of the Ring encounter. Before the match, Miz proclaimed that he would be known as "King Awesome"… which automatically made me suspect he was losing.
While not as exciting as the first match, Miz and Corbin nevertheless put on a decent display, with each man getting a chance to hit – and kick out of – their best moves. Rather surprisingly, the end came when Miz attempted a springboard something-or-other, which Baron reversed into an End of Days.
https://www.instagram.com/p/B1pfsrFB2xu/
After the match, Corbin sat on the throne, grabbed the sceptre and placed the ill-fitting crown on his dome. From his perch, he derided the crowd, claiming that he didn't care what they thought and vowing to become "King Corbin". God, he's going to win, isn't he?
All in all though, two good-to-great King of the Ring matches!
SmackDown Women's Champion in Action
Bayley and Nikki Cross battled one another in a match apparently founded on Bayley showing up uninvited to Moment of Bliss last week.
Sadly, as much as I like both competitors, I'm just genetically pre-disposed to not care about anything that happens on Alexa Bliss' terrible chat-show. So I never really invested in this match.
But, with that said and despite the odds, Bayley and Nikki Cross put on a typically good showing. Ultimately, Bayley hit Cross with a flying elbow drop for the win. It was tidy, if largely inconsequential.
Tag Team Turmoil
I've always rather enjoyed the occasional tag team turmoil match in WWE. Perhaps it's because the structure of it (and the excitement it causes) papers over the lack of depth in the division. I'm much more likely to stomach the Viking Raiders squashing the B-Team if I know that it's leading immediately into something more interesting.
So, Raw last night needed to crown new challengers to Rollins and Strowman's tag belts and a turmoil match was decided to be the most efficient way of doing that. A notion that I, for the record, completely agree with.
DOUBLE DISQUALIFICATION.

The #VikingRaiders AND #TheOC are OUT of #TagTeamTurmoil! #RAW pic.twitter.com/W9AZTPz9Ag

— WWE (@WWE) August 27, 2019
As mentioned, the contest started with Erik and Ivar making quick work of the B-Team, bringing out The OC. The four extra-large men sparked a brawl so uncontrollable that the referee called for a double disqualification. So both teams were eliminated.
This. Was. Stupid. And a blatant admission that the writers once again booked themselves into a jam with little idea on how to resolve it. If you didn't want either team to lose, don't put them in the match!
Anyway, the franken-team of Ziggler and Roode, along with two members of Lucha House Party, got the match back underway. Dolph kicked one of the Mexican trio in the back of the head to claim the pin. Commentary didn't bother to use any names during this match, so why should I? (Note: it was Gran Metalik – dude is too talented not to give him a shout-out.)
Time for a couple of #TopGuys.

It's #TheRevival @ScottDawsonWWE & @DashWilderWWE vs. @HEELZiggler & @RealRobertRoode as #TagTeamTurmoil continues! #RAW pic.twitter.com/RwHaCGucnO

— WWE (@WWE) August 27, 2019
The Revival marched out next. They had a competitive – but exceedingly slow – match, with Dolph getting worked over for the most part. Eventually he made the tag and Robert Roode hit the Glorious DDT to eliminate The Revival. Is it too late for them to join AEW?
By the time that Dolph and Roode rolled through Hawkins and Ryder, I was starting to lose interest. Mercifully, Heavy Machinery injected some life into a flagging match. They hit a few big moves, nailed the still-awesome Caterpillar and looked to be in with a chance! Until Roode hit Tucker with a Glorious DDT and pinned him to win the match.
https://www.instagram.com/p/B1pm–WhIl7/
So, for those of you keeping track, the impromptu pairing of Seth Rollins and Braun Strowman are Raw's best tag team. And the mishmash of Dolph Ziggler and Robert Roode are their challengers for Clash of Champions. So long WWE's tag team division – it was fun while it lasted!
Mid-Card Face-Off
Cedric Alexander and Cesaro faced one another for… reasons, I assume. What those reasons are remain unclear, as there was nothing on the line here for either man, and they shared no history that I'm aware of.
Be that as it may though, I'm glad they did fight. The match was incredible, with Cesaro targeting Alexander's leg to ground the high-flying cruiserweight. This adversity forced Alexander to dig deep, relying on pure courage and determination.
????????????????????????????#RAW @CedricAlexander pic.twitter.com/2gwVVtMbjT

— WWE Universe (@WWEUniverse) August 27, 2019
He was able to pull off the unlikely victory following a Lumbar Check. But the lingering question is whether he will recover in time for his crucial King of the Ring match against Corbin next week.
All of this, from the match to the question mark heading into next week's Raw, was excellent.
---
The Worst of Raw
The Boss Is Back
Raw kicked off with a decidedly nonplussed Sasha Banks – and Kevin Dunn's weird decision to showcase a middle-aged woman in the crowd singing along to Banks' admittedly excellent theme song.
'The Boss' was there to showoff her flawless blue hair, pout for a second or two, and then finally answer the questions that we've apparently all been asking. "Why? And where has Sasha been?"
It's Monday night. It's 8 PM ET. And that means…IT'S BOSS TIME!@SashaBanksWWE is LIVE on @USA_Network to kick off #RAW. pic.twitter.com/TI0b9Qh7VG

— WWE (@WWE) August 27, 2019
She then proceeded to confirm all the reports surrounding her unceremonious post-WrestleMania departure. She did throw a fit backstage, cry on the locker room floor and "take her ball and go home". But that was only because she was forced into a match she cared little for, to defend tag titles she felt apathetic about. All the while, she was made to watch Becky Lynch in the main event against Charlotte and Ronda Rousey.
That was where she started to lose me a little. If not for losing the tag belts, then the assumption is that Sasha was furious because she didn't close the 'Show of Shows'. But that main event had been announced months in advance of the April showcase, so why throw a tantrum on the night?
#TheBoss @SashaBanksWWE is having a moment for @NatbyNature… ? #RAW pic.twitter.com/Uuwdybloqq

— WWE Universe (@WWEUniverse) August 27, 2019
Moreover, Sasha then shared that she had gone on several holidays after cashing her WrestleMania paycheque – a cheque that she pointed out was far smaller than Becky's.
So, again, she wants us to know that she was paid a lot of money to appear at the 'Showcase of the Immortals'. But she wasn't paid as much as Lynch. So… she cried on the locker room floor? What?
Honestly, I thought this promo was all over the place and did a poor job of explaining Banks' motivations. She could've just said she left to reevaluate her position in the company and had come back with the intention of retaking her rightful place atop the division. And she didn't give a damn about who she had to wallop with a chair to get there. Because, at the end of the day, you don't get what you deserve – you get what you're willing to take from others.
I would've far preferred that than the convoluted mess she was asked to present here. Oh, and the segment ended with Natalya running out to get some revenge on the woman who attacked her two weeks ago. Referees eventually pulled them apart.
The Street Repeaters
The Street Profits appeared to once again run through the night's card and explain the rules of the Tag Team Turmoil match which lay ahead. They also broke the news that Dolph Ziggler and Robert Roode were now inexplicably a team. Gotta fill those numbers somehow, I guess.
Is it time for the afterparty? 'Cause @AngeloDawkins is READY.#RAW #StreetProfits @MontezFordWWE pic.twitter.com/pylbxKijel

— WWE Universe (@WWEUniverse) August 27, 2019
I will never not hate this obnoxious and ultimately pointless segment.
An Awkward Encounter
Sarah Schreiber interviewed Braun Strowman and Seth Rollins in what appeared to be an abandoned office last night. While Seth eloquently pontificated about the pair's tag team title victory last week, Braun lustfully glared at the Universal Championship perched upon Rollins' shoulder. Subtle.
"Something tells me you're not thinkin' about the #TagTitles right now." – @WWERollins to @BraunStrowman #RAW pic.twitter.com/iZuDkqhbox

— WWE Universe (@WWEUniverse) August 27, 2019
So subtle in fact that Seth immediately noticed Braun's look and asked him whether he wanted to challenge for the big, red belt. Braun grunted a "yes" and Seth accepted the challenge. Which begs the question… WHY COULDN'T THIS HAVE BEEN DONE LAST WEEK?
Last Monday, Seth explicitly said that "if it were up to him, Braun would be his next challenger". Then this week he simply makes a title match against 'The Monster Among Men'? So, apparently it was up to him. And all it took to make the entire thing official was a pointed look and grunt from Strowman.
I have no time for any of this contradictory, tension-draining garbage.
Sasha Banks vs. Natalya
I have no idea why Sasha Banks' in-ring return – after a four month absence – was against Natalya. In an ideal world, the 'Queen of Hearts' would have been written off TV by Banks' attack two weeks ago, freeing up Sasha to start a feud with the division's top dog, Becky Lynch.
Instead, we're forced to engage in this needless detour. No one's ever become a hotter star by beating up Natalya.
Regardless, this was an alright match, aided by the fact that it barely went five minutes. The two women brawled around ringside, before 'The Boss' locked in The Banks Statement to secure the submission. After the match, Sasha beat up Nattie some more.
How savage is this @SashaBanksWWE? #RAW

Just look at this: pic.twitter.com/IKr2zCXBKx

— WWE (@WWE) August 27, 2019
At some point towards the end of this bout, I threw my head back, cast my eyes to the heavens and loudly asked the wrestling gods: "Who cares about this?"
I'm still waiting for an answer.
United States Title Rematch
Braun Strowman and AJ Styles contested for the United States Championship. This, of course, was a rematch of the pair's title bout last week, which was brought to a premature end through The OC interference.
The central premise of the rematch – much as it was in the original – was Braun just doing big Braun things, while Styles desperately tried to survive the immense Braun-iness of it all.
No brakes. ONLY acceleration.#RAW @BraunStrowman pic.twitter.com/hMJhtPdn7M

— WWE Universe (@WWEUniverse) August 27, 2019
Naturally, that necessitated a fair bit of shenanigans. After Braun escaped a Calf Crusher, he was driven into the referee, shattering the brittle official into a million pieces. This gave Styles licence to gauge the giant's eyes before kicking him in 'the Strowmen'.
The US Champion then whacked Braun with a chair. As he went for a second strike however, Braun slammed him down with a Powerslam. But with no living referee nearby, there was no-one to make the count.
The OC came running down to capitalise on the situation and save their leader, but Braun fought them off with the chair. Just at that moment, Styles started to get back to his feet. However, he spotted the referee coming to, and immediately collapsed back to the canvass.
So the referee awoke to see a prone AJ Styles, with Braun Strowman standing over him with a chair in hand. Apparently this official has never seen any of Eddie Guerrero's matches, because he immediately (and without having seen the offending incident) called for the bell. Strowman was disqualified, allowing AJ Styles to retain his championship.
https://www.instagram.com/p/B1ptuVyBUuV/
And then an incensed Strowman beat everyone up for thirty seconds. This was a bad match, with a wholly uninspired finish. What is it with this company and making their referees look like complete morons?
---
Overall Rating for the Show (From best to worst: RawSome, Cor, AvRAWge, Poor and RawFul)
There are times when I feel like the lone sailor, railing against the approaching storm while everyone else in on the beach getting a tan. Because, whereas the overwhelming sentiment appears to be that Raw has been fairly good in recent weeks, I don't share that optimism.
I felt that last week's episode was severely underwhelming. And last night's show was even worse.
While the King of the Ring matches continued to be largely solid displays, Cesaro and Cedric Alexander had an excellent outing and the tag team turmoil was fine, nothing else lived up to an acceptable standard.
https://www.instagram.com/p/B1pzqP8DHAH/
Encasing this turgid wrestling pie were two of the night's worst segments. AJ Styles managed to escape his title defence against Braun Strowman by disqualification, following another encounter riddled with shenanigans and embarrassing referee blunders. Even worse, Sasha Banks' return has been well and truly botched.
'The Boss' delivered an uninspired, contradictory promo to start the night and continued her tepid feud with Natalya. It doesn't take a genius to know that she should've jumped directly into a program with Becky Lynch, rather than world-renowned momentum-killer Nattie.
I didn't enjoy this edition of Raw, that much is self-evident. But I hold out hope that Banks' image can yet be rehabilitated. And with some decent moments, I can't bury the show entirely. So instead, last night's Raw was simply Poor.
Follow WrestleTalk on Twitter to stay up-to-date with all the latest wrestling news, and join the conversation with the entire community on Discord.