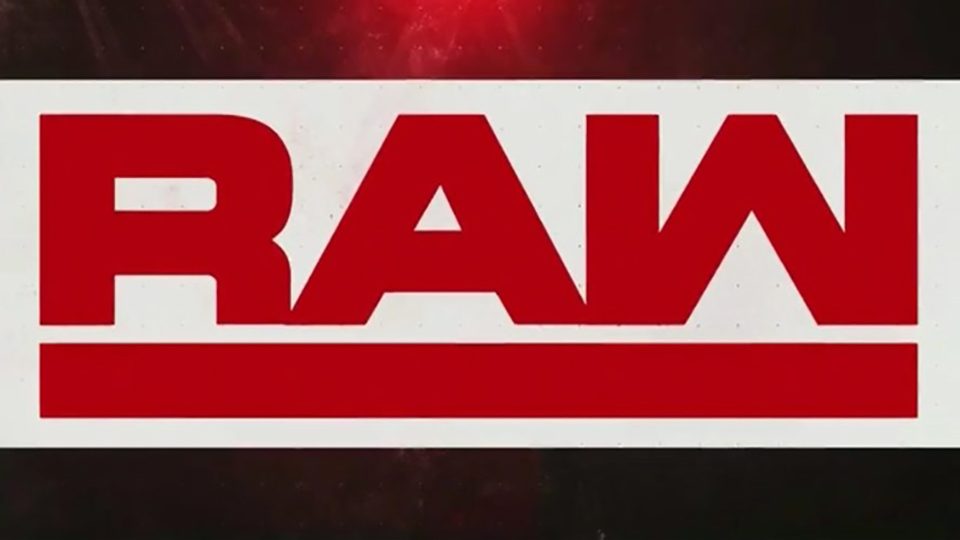 I am so relieved to be in the home stretch to SummerSlam.
Finally, we can leave the distracting, out-of-continuity Reunions behind us. Gone are the attempted murders disguised as backstage accidents, the meandering, deliberately misleading Dolph Ziggler promos and the long-forgotten women's tag team segments.
I think I speak for the entire wrestling community when I say… thank goodness.
https://www.instagram.com/p/B0y6URKBpT8/
As grateful as I am to see weeks of ineptitude end though, I have to admit that it marks a tradition like no other – WWE labouring through lengthy lacklustre builds, only to somehow produce impressive pay-per-views.
Money in the Bank, Stomping Grounds, Extreme Rules… remember how excited we were for those shows? If you answered "not very", then congratulations, you remember exactly how excited we all were.
And yet, despite our collective indifference, each of those shows managed to be good-to-great. Somehow. Inexplicably. Against all odds, SummerSlam appears to be heading the same way.
So, with just six days to go until the summer spectacle – and despite our better judgment – there's every reason to get excited. And with multiple Hall of Fame appearances, a four-way title match, and the next instalment of Rey Mysterio vs. Andrade, the go-home edition of Raw seemed to be on track.
But could the show live up to our heightened expectations? Let's get to the review.
---
The Best of Raw
A Moment of Silence
Before the opening credits, Raw's roster stood onstage in silent tribute to the victims of the tragic shootings in El Paso, Texas and Dayton, Ohio.
https://www.instagram.com/p/B0zUmeSh-a_/
Classifying this as a "good" moment of Raw is not at all intended to diminish the pain and suffering caused by the weekend's events. Rather, it's an opportunity for us to stand together and say that such repugnant evil should never be tolerated in our society.
For what it's worth, we stand united with the people of El Paso and Dayton. Our thoughts are with all of those affected by the unspeakable tragedy.
Samoa Joe Hijacks the Show
Samoa Joe leapt onto the announcer's desk to address an issue that's clearly been weighing on his mind in recent days. He claimed to feel personally insulted by the rumour doing the rounds that he had caused the sound equipment to fall on Roman Reigns last week. A rumour, he charged, that was being peddled by WWE's announce team.
.@SamoaJoe is demanding an apology TONIGHT! #Raw pic.twitter.com/v2QNUMKCcn

— WWE (@WWE) August 6, 2019
In response, Cole meekly raised some online poll conducted by WWE, which apparently revealed fans' overwhelming belief that what happened was no accident. God, I hate him so much.
Thankfully, a fired-up Joe largely ignored this mindless babble and instead focused on his unfairly besmirched name. When Roman arrived later in the evening, Joe said, he would meet him in the ring, and the show would not continue until he received the apology he felt he was owed.
This was a well-executed, fiery start to Raw, neatly setting up a showdown (and potential big-time reveal) later in the evening.
The Legend against 'El Idolo'
In the night's marquee match, Rey Mysterio faced Andrade. The latter had forcefully ripped the former's mask off during the Gauntlet Match last week, which as we all know is a real no-no.
And so, the aggrieved Rey took the fight to Andrade in the early stages. This flurry from the little legend set the tone of the match, with both men exchanging an uncharacteristic number of heavy strikes and big moves – capped off by a rather contrived (yet still awesome) Canadian Destroyer.
????. #Raw @reymysterio @AndradeCienWWE pic.twitter.com/UtRCSTZVMA

— WWE Universe (@WWEUniverse) August 6, 2019
After several more minutes of near falls, Zelina Vega (that little scamp!) hung up Mysterio on the ropes. This final distraction was enough for Andrade to secure the win. Something tells me we haven't seen the last from these two.
The Betrayal of the Century
Maria Kanellis winning the 24/7 Championship last week left many wondering who could claim the belt from her, and how it could possibly be done. She is, after all, WWE's first pregnant champion.
Well, on last night's Raw all was revealed. And it involved the most devastating of betrayals.
We've got a new #247Champion!!!! #Raw @RealMikeBennett pic.twitter.com/Qh8q6eAyes

— WWE (@WWE) August 6, 2019
Starting with a visit to the OB-GYN for a routine check-up, a continually-maligned Mike Kanellis looked to play the 'supportive husband' role to his mean wife. But as he leaned in to embrace Maria, who was at this stage in the reclining check-up chair, the extent of the ruse was revealed.
The doctor counted to three and pulled off her coat to expose a referee's shirt beneath. It was Jessika Carr in disguise!
As a triumphant Mike made his way out of the doctor's office though, he fell victim to his own game. R-Truth, in drag, was in the waiting room – ironically, waiting – to pounce on Kanellis. Which he then did to claim his record 11th reign with the 24/7 Title, before skedaddling out of there.
11-TIME CHAMP!!!! #247Champion #RunTruthRun @RonKillings @CarmellaWWE pic.twitter.com/sSfnLNSfCd

— WWE (@WWE) August 6, 2019
Man, what a bonkers segment.
Drew McIntyre: Fun Police
Hometown hero, Kurt Angle, was enjoying a moment of levity with the Street Profits backstage, when a lurking Drew McIntyre interrupted. Much like he did during Santino Marella's goofiness last week. I'm noticing a pattern.
.@DMcIntyreWWE has just RUINED the party. #Raw @RealKurtAngle@AngeloDawkins @MontezFordWWE pic.twitter.com/vYatUmqvCc

— WWE (@WWE) August 6, 2019
Drew was there to ensure that Kurt – who was scheduled to be the guest referee in his match later in the evening – would call the bout right down the middle. But he also wanted to remind Angle of their prior meeting, in which McIntyre made the Hall of Famer tap out to the Ankle Lock after a rather one-sided beatdown.
This was an effective, mercifully short and purposeful segment. I wish they could all be like this.
'The Fiend' Strikes Again
Just as I was beginning to ask why Drew McIntyre was facing Cedric Alexander again – and why Kurt Angle needed to be brought in to referee the contest – the true purpose behind the match became clear.
'The Fiend' once again magically appeared, this time to neutralise Kurt Angle with the Mandible Claw.
https://www.instagram.com/p/B0zezMkhKWF/
Though not as impactful as previous appearances (we have, after all, witnessed this M.O. on three occasions now), it's nevertheless exciting to see Bray Wyatt. He just provides such a different dynamic to the rest of the show.
How this plays into his SummerSlam match with Finn Bálor and beyond remains to be seen.
Tag Team Turmoil
Luke Gallows, cosplaying as a discount 28 Days Later zombie, and the rest of The O.C. faced The New Day in a fun – yet ultimately inconsequential – six-man tag encounter.
#TheOC picks up the victory! #Raw @LukeGallowsWWE @KarlAndersonWWE@AJStylesOrg pic.twitter.com/CmRpUfK2RF

— WWE (@WWE) August 6, 2019
This was an incredibly fast-paced, borderline chaotic bout, which ended with Gallows picking up the pin over Xavier Woods. The O.C. keep rolling!
Miz and The Legends (And Dolph)
Miz TV once again played host to Shawn Michaels and a disgruntled Dolph Ziggler.
Ziggler was per usual in fine form here, proclaiming himself to be a "living legend", while deriding Miz and Michaels.
Miz then cut him off with some fighting words of his own, before revealing that he couldn't wait to get his hands on Dolph… next week on Raw?
✏️✏️✏️ #Raw @ShawnMichaels @HEELZiggler pic.twitter.com/32C7Rwj4H4

— WWE (@WWE) August 6, 2019
Because, you see, Dolph wouldn't be facing The Miz at SummerSlam. And he wouldn't be facing Shawn Michaels either. He would be going one-on-one with The Undertak — nope, Bill Goldberg! A few drumbeats later and Goldberg was in the ring. He roared, signed the contract and proclaimed Dolph Ziggler to be "next".
I'm not sure what it says about the current state of the WWE roster when I'm more excited to see a 50-year-old Goldberg than a prime Miz, but that's just where we are right now. Also, as Ziggler retreated up the ramp, Shawn Michaels superkicked him, which I took some delight in.
It pays to read the fine print! @Goldberg will face off against @HEELZiggler THIS SUNDAY at #SummerSlam! #Raw pic.twitter.com/4syJREppbs

— WWE (@WWE) August 6, 2019
There was, however, one hard to swallow premise brushed over in all of this. Apparently, Dolph got himself into this mess by not "reading the fine print" of his contract. Are you telling me that a wrestler's pay-per-view opponent is in… the fine print? Like, somewhere in footnote 36, there's a tiny scribble that reads: "you'll actually be facing Bill Goldberg lol". Come on.
Also, why has Goldberg suddenly returned to face Dolph? Other than a few tangential mentions in Ziggler's promos, what involvement does he have in this storyline?
---
The Worst of Raw
Stipulations Not Announced on the Show
WWE has developed an incredibly annoying habit of making big announcements on social media. Or 'the socials' as hip young kids like myself refer to it.
This trend is ridiculously frustrating and needs to stop. When you have five hours of nationally televised (and internationally syndicated) TV every week, why rob it of potentially exciting material by putting it out on Twitter beforehand?
The culprit this week was the announcement that Becky's title defence against Natalya would be a Submission Match. I mean, I know that Nattie issued that weird quasi-challenge last week, but still, this belonged on television. Not the back page of the Toronto Sun.
Tedious Tag Action
Becky, Charlotte, Natalya and Trish Stratus put on an exceptionally boring tag match in which the two most interesting participants – Becky and Trish – spent most of their time on the outside.
At first I thought Natalya, being teamed with Trish, was the babyface and Becky, partnered with Charlotte, was the heel. But then the finish happened. Oh, the shoddy, "nobody gets over" finish, ruthlessly draining my world of all happiness.
After a rather forceful tag, Charlotte punched Becky in the back of the head and marched off. This left Becky vulnerable to the Sharpshooter. She, however, didn't tap, instead valiantly crawling to the bottom rope. Natalya refused to release the hold though, getting her team disqualified in the process. When Trish attempted to intervene, a now clearly villainous Nattie pushed her to the mat, before making her exit.
.@NatbyNature REFUSES to release the sharpshooter! #Raw @BeckyLynchWWE pic.twitter.com/NFK8C4eL2M

— WWE (@WWE) August 6, 2019
Oh, and Becky was left hobbling (AGAIN!) after feeling the effects of the Sharpshooter. There truly was no redeeming moment to this match. Everyone looked either incompetent or inexplicably heelish.
An Uninspired Match Gets Worse
Backstage, Becky cut a promo about how she was changing the women's division while Natalya was changing bikinis on Total Divas. It was fiery and well-delivered per usual, but I feel like we've heard this all before. Didn't she use the same line on the Bellas? Or was it Alexa Bliss? I honestly forget.
Seconds later, Natalya delivered her response, which in large part consisted of her bumbling through a line about Becky not being able to break her arm… because even if she did break her arm, Natalya still wouldn't submit. Yeah, it was as incomprehensible live as it is in print.
Seth Rollins Runs Into The Beast
Paul Heyman, flanked by Brock Lesnar, replayed the assault that his client perpetrated on Seth Rollins last week, before sharing the news that the 'Beast Slayer' was in the arena.
This brought out a comically-overselling Rollins, who limped to the ring with the aid of a steel chair. Once there, the challenger took one swing at 'The Beast', missed and then proceeded to get absolutely decimated by Lesnar.
https://www.instagram.com/p/B0zclMOB44-/
The beat-down was not only a poorer imitation of the brutal destruction we saw last week (evidenced by the muted crowd reaction here), but also narratively unfulfilling. The babyface is meant to get his retribution after being beat-up by the monster heel. It builds intrigue ahead of the pay-per-view, as both men will have generated a bit of momentum.
Instead, all we have an unstoppable monster in Lesnar, and a barely-standing, broken-down challenger in Rollins. Why would I want to see this match in six days time?
The Broken Challenger's Broken Promo
Seth then delivered a tired, whispered, emotionless promo, in which he claimed that the Universal Title was all he had.
Really? How does Becky Lynch feel about that? Or the massive bank account you love to boast about?
I'll be at #SummerSlam. And I'll beat @BrockLesnar." @WWERollins is NOT giving up his hope of reclaiming the #UniversalTitle. #Raw pic.twitter.com/0wU0tEPJ4Q

— WWE (@WWE) August 6, 2019
He then – with absolutely no conviction whatsoever – guaranteed victory over Brock Lesnar at Survivor Series. Not even you believe that, my guy.
Monday Night Jobber Beatdown
The Viking Raiders squashed another pair of jobbers this week. Same old, same old.
Towards the end of the short bout, Corey Graves exclaimed "a hush has fallen over the arena". YES, BECAUSE THEY'RE BORED, COREY!
.@Erik_WWE & @Ivar_WWE continue to dominate! #Raw pic.twitter.com/ciiV38TI0t

— WWE (@WWE) August 6, 2019
Another Attempted Murder
As had been foreshadowed earlier in the night, Samoa Joe took to the ring to hold Raw hostage. He wanted, nay demanded, an apology from Roman Reigns for being complicit in the besmirching of his name.
Joe's hijacking of the show was somewhat strange however, as we'd soon come to learn that Roman hadn't yet arrived at the arena. So Joe did the only thing he could and went to meet him in the parking lot.
As the big Samoan made it outside, Roman pulled up and the two men exchanged a few words. Then, rather miraculously, Roman caught a glimpse of an approaching car out of the corner of his eye. Quick as the cat member of Lucha House Party, he leapt back into his car just as the other vehicle slammed into its side.
And then stopped… while Samoa Joe looked on… and no one rushed out either to help or to apprehend the man who almost murdered the company's hottest star… again.
Am I missing something here? It all just feels rather silly.
New Tag Team Champions Crowned… Finally
The IIconics finally defended their tag team championships against The Kabuki Warriors, Fire & Desire and Alexa Bliss & Nikki Cross in a four-way elimination match.
Why was it an elimination match? Presumably so that The IIconics could look good by dominating the early stages, before getting eliminated first.
And so, we were guaranteed to see new champs. The only question then was whether those champs would be The Kabuki Warriors, who have been built up over months as the next stars of the division, or Fire & Desire, who established themselves as viable challengers to the crown two weeks ago.
https://www.instagram.com/p/B0zoUuGBB-P/
In fact, it turns out that there were two questions. The second one being WHY DID ALEXA BLISS AND NIKKI CROSS WIN THIS MATCH? In another prime example of storylines meaning nothing in WWE, the only team not to express a prior interest in the tag belts is also the one to win them.
Why are you like this, WWE?
---
Overall Rating for the Show (From best to worst: RawSome, Cor, AvRAWge, Poor and RawFul)
This was a looong episode of Raw. Well, in truth it was the same three-hour ordeal we've become accustomed to over recent years. But it felt really long.
The women's tag match felt drawn out, Brock's prolonged beatdown of Seth took forever and the 'Beast Slayer's ensuing promo was agonising. I actually needed to take a break midway through the show, just to regain my stamina for the home straight.
https://www.instagram.com/p/B0zu7nTgMwU/
Ultimately, it was worth it though, as Samoa Joe kept both me and the mystery of Roman Reigns' attacker alive. And then Goldberg made a (not altogether shocking) return, announcing that he'll be facing Dolph Ziggler at SummerSlam.
As exciting as that was though, it failed to overcome the generally boring tone of last night's Raw. If only for the moments listed above (and the excellent Andrade / Mysterio match), this edition of Raw was AvRAWge.
Give WrestleTalk a follow on Twitter to always stay up-to-date, and join the conversation with the entire community on Discord.