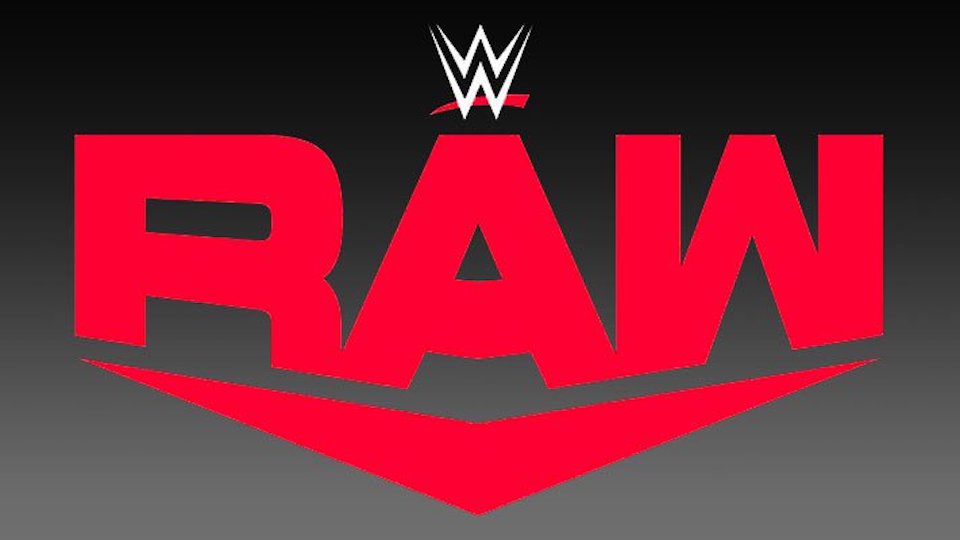 Happy Monday! It's time for WWE Monday Night Raw.
Last week we got the return of Ruby Riott and no answers from a conflicted Randy Orton. This week what do we have on the docket:
An EPIC Eight-Man Tag Team Match is set for TONIGHT on #Raw! @WWERollins @WWE_Murphy @Akam_WWE @Rezar_WWE @FightOwensFight @SamoaJoe @Erik_WWE @Ivar_WWE https://t.co/B1O1E6yJkV

— WWE (@WWE) February 10, 2020
Looks like we'll have the continuing fight between Team KO and the Architects of Pain.
Don't miss the return of The #VIPLounge with @The305MVP as he hosts @DMcIntyreWWE TONIGHT on #Raw! https://t.co/ZsX5LuHiM8

— WWE (@WWE) February 11, 2020
Though MVP did say he has had his final match in WWE, it looks like he'll still be appearing as a personality. This makes me happy as MVP is one of the absolute best guys I've interacted with in the business.
#TheMan is ready. #TheEmpress is ready. It's ON for the #Raw #WomensTitle TONIGHT!@BeckyLynchWWE @WWEAsuka pic.twitter.com/uJPEAIE8S5

— WWE (@WWE) February 11, 2020
And of course, a Royal Rumble rematch between Becky and Asuka.  Let's take a look at our show
---
The Best of Raw
The Man, The Empress, and The New Challenger
Nice to have the ladies interrupt the gents for once.  Asuka comes out cutting a promo and this championship match is opening the show.
Match has a grapple-heavy start.  Becky lynch remains in control and as Kairi taunts on the outside Asuka knocks her off the apron with a hip attack. Though Becky is able to get a lot of offense in, Asuka is also able to look strong getting some solid roll-ups and near-falls.
.@BeckyLynchWWE flexes her "GOAT" status against #TheEmpress @WWEAsuka in their highly-anticipated clash for the #RAW #WomensChampionship. pic.twitter.com/nUJR8SoTda

— WWE (@WWE) February 11, 2020
Great spot with Kairi shoving Asuka out of the way so Becky hits Kairi off the apron instead.  The two continue the fight on the Apron, trading holds before Becky his Asuka with a Scorpion Death Drop.  Asuka is able to dodge a top rope leg drop and fight for an Asuka Lock. The two trade off holds between an Asuka Lock and a Disarm Her, but Becky Lynch is able to pull out an Uranage for the pin and win.
https://twitter.com/tde_wrestling/status/1227045163744276481?s=20
Post-match a wild Shayna Baszler appears to beat down Becky and take a chunk ot of the back of her neck, leaving her mouth bloodied and Becky writhing in pain.  As expected Asuka/Becky was an excellent match, and great way to bring Shayna in by surprise, but I'm curious what this new gimmick is with Shayna's newfound literal bloodlust.  As Becky's being led away she fights off EMS and decides to drive herself to the hospital, by stealing the ambulance.
After suffering an attack by @QoSBaszler, #TheMan @BeckyLynchWWE returned to #RAW with a crystal-clear warning: "You better find me before I find you." pic.twitter.com/QxP8PVotYV

— WWE (@WWE) February 11, 2020
Becky returns in the third hour driving the ambulance back from the Medical facility.  Heads directly back to the ring and calls out Shayna, promising retribution.
VIP Lounge is Claymore Country
MVP is back in-ring to host the VIP Lounge.  I can't remember this segment, but it is easy enough to see how much charisma MVP has in his introduction for Drew McIntyre.
Put your VIP ? on, because @The305MVP hosts The #VIPLounge with @DMcIntyreWWE NEXT on #Raw! pic.twitter.com/x172TuA1CV

— WWE (@WWE) February 11, 2020
Drew is excited to be out there and having so much fun with pointing at the Wrestlemania sign.  MVP says not to pay attention to what's being said behind his back, and offers his services in a managerial capacity.  Drew says he doesn't need anybody thinking for him, talking for him, or kissing his ass.  He hits MVP with a Glasgow Kiss and follows it with a countdown Claymore to close the segment.
As the road to #WrestleMania continues, @DMcIntyreWWE is dealt a business offer from @The305MVP. #RAW pic.twitter.com/yYX1i6XMWl

— WWE (@WWE) February 11, 2020
Let the Bodies hit Everywhere
Finally time for the advertised main event.  Match begins as Team KO prevents Rollins from starting his promo by attacking immediately.  Match starts over the break and everybody in the match playing to their strengths.  It's kind of amusing that the two agile members of each team are Murphy and Ivar.
WE JUST KICKED INTO A NEW GEAR.#Raw #8ManTag @SamoaJoe @Erik_WWE @Ivar_WWE pic.twitter.com/3golTZMCxy

— WWE (@WWE) February 11, 2020
Samoa Joe looks very good in his return, not missing a beat, but great spot of the AoP cutting off Joe from a dive, but then Samoa Joe and Viking Raiders all tope out of the ring onto Rollins and AoP.  Owens even dives onto AoP on the outside, and Samoa Joe is able to catch Murphy on a blind tag into a Cochina Clutch.  While Murphy is tapping out, the ref is distracted, allowing Rollins to Stomp Joe and Murphy to pick up the win to close the show.
A Legacy Deleted
Randy orton once again comes out to address the crowd.  Still getting a chorus of boos, but there are some scattered cheers in there because it's just so damn hard to hate Randy Orton.  A Wild Matt Hardy appears and the crowd chants delete.
Matt says that everybody knows the history of he and Edge which the crowd replies with Lita chants.  He talks about the history of the Hardys and Edge and Christian, gets some TLC chants as well.  Hardy's promo is quite heartfelt.  Matt is able to dodge an initial RKO and battle Orton briefly but finally that RKO does arrive from out of nowhere.
After demanding answers for the attack on @EdgeRatedR, @MATTHARDYBRAND fell victim to a vicious assault by @RandyOrton. pic.twitter.com/d2rFRO6za6

— WWE (@WWE) February 11, 2020
Orton places Matt's head on a chair and performs the one-man con-chair-to, leaving the ring, but pausing on the ramp to soak in the heat.
.@RandyOrton has gone to THAT place. #Raw pic.twitter.com/MDp63bengs

— WWE (@WWE) February 11, 2020
This does look like it may be the true end of Matt Hardy in WWE, as he tweeted "Goodbye" following the appearance.
GOODBYE. https://t.co/qplBdmjFKp pic.twitter.com/SSsKpErA4H

— MATT HARDY (@MATTHARDYBRAND) February 11, 2020
---
The Mixed Bag of Raw
Sermon on the Ring
The show kicked off with Seth Rollins in ring with his Disciples and it looks like we're really going with "Murphy" now as the new name.
Seth Rollins is again outstanding in his use delivery of his promo, showing why he's so fitting in this heel role.  It is kind of funny that Murphy is wearing the new Rollins shirt, while AoP get their own shirts and Rollins has none.
.@WWERollins vows to correct the past and make an example out of @FightOwensFight and "his friends" after their attack last week on #RAW. pic.twitter.com/fwMMzBk87e

— WWE (@WWE) February 11, 2020
Kevin Owens comes out to interrupt and Rollins offers him the role of Martyr, but KO declares that he isn't alone and once again brings back the Viking Raiders. Once a brawl ensues between the the Disciples and Team KO, Samoa Joe shows up out of nowhere to put a cochina clutch on Seth Rollins as the ring gets cleared.
TOLD YA.@SamoaJoe locks in the #CoquinaClutch on @WWERollins! #Raw pic.twitter.com/M9TMJZ2iwl

— WWE (@WWE) February 11, 2020
Celebrating is interrupted by Becky Lynch, which is nice to see happen during a men's segment.  Should be a solid match tonight, but this segment didn't have anything outstanding, though nothing of poor quality either.
Family Matters
Cedric Alexander gets the jobber entrance to compete against Angel Garza and his shiny shiny pants.    Zelina introduces Angel as a man's man and he is interrupted by Humberto Carrillo who delivers two of the best spinebusters I've seen in a while.
PAYBACK TIME for @humberto_wwe!

…Sorry, @CedricAlexander? #Raw pic.twitter.com/0owHC7Z1Jq

— WWE (@WWE) February 11, 2020
Good way to get Carrillo's heat back as the match begins as planned.  Cedric getting in a good amount of offense, but can't get past Garza and his Wing Clipper.  Short and did a lot to build Garza and Carrillo, just wish it hadn't come at the expense of Cedric Alexander.
Ruby Riott Speaks
Ruby Riott backstage being interviewed about Liv Morgan.  Says Liv is always going to be a follower and Ruby must put her in her place, and Liv will strike when Ruby says so.
.@RubyRiottWWE explains that she returned to put @YaOnlyLivvOnce "back in her place." #RAW pic.twitter.com/GtUaMunWBI

— WWE (@WWE) February 11, 2020
Not sure exactly what to think of this. They did mention Liv although they seem to have dropped the angle with Lana, but I'll be patient and let this play out, I'm just glad for Ruby Riott's return.
Raw is Rhea
Rhea Ripley is giving an interview backstage but Sarah Logan interrupts her, though Ripley is dismissive of Sarah Logan.
"I'm @RheaRipley_WWE … WHO ARE YOU?!"

? Our CHAMP is live on #Raw ? pic.twitter.com/UACWUPz7b7

— WWE NXT (@WWENXT) February 11, 2020
Logan goes out to the ring and calls out Rhea Ripley, upset about her dismissive attitude.  Charlotte interrupts before the match and walks out.  Ripley is clearly in control of the match and keeps her eyes on Charlotte as she squashes Sarah Logan quickly with a boot, dropkick, and Riptide.
Rhea demands an answer, but Charlotte brings up the very good point that we don't even know if Rhea will still be the NXT Women's Champion.
.@RheaRipley_WWE wants an answer, @MsCharlotteWWE. ⏳#RAW pic.twitter.com/KRI3tPLV7x

— WWE (@WWE) February 11, 2020
---
The Worst of Raw
Gone in 60 seconds
Tag match between Street Profits and Mojo Rawley/Riddick Moss.  Crowd clearly wants the Smoke and the Street Profits and call out Mojo as hiding behind Riddick Moss despite claiming the 24/7 title is not for cowards.  Also claim Mojo rides Gronk's coat-tails.
Very brief match where the Street Profits destroy Riddick Moss and Mojo doesn't bother to go in and break up the pin.  Riddick Moss rolls up Mojo after the match and runs off as 24/7 champion.
?NEW 24/7 CHAMPION! ?
@riddickMoss catches @MojoRawleyWWE by surprise and wins the #247Championship on #RAW! pic.twitter.com/XrqcReRvio

— WWE (@WWE) February 11, 2020
Ricochet's Brock Lesnar Simulation Match
Bobby Lashley working out backstage with Lana who is wearing a very 90s glitter dress.  Lashley is taking on Ricochet later tonight ready
Rollin' into #ValentinesDay.#Raw @fightbobby @LanaWWE pic.twitter.com/7LYc0kZcMW

— WWE Universe (@WWEUniverse) February 11, 2020
Ricochet gets a pre-match promo to say that there's nobody that will stop him from getting to Super Showdown.  The match is standard fare between the two, the agility and athleticism of Ricochet on display against Lashley's size and strength.  Ricochet is able to win by backflipping out of a superplex and delivering a 630.
But in other words…@KingRicochet DEFEATS @fightbobby on #Raw! pic.twitter.com/FgUKaQSTe0

— WWE (@WWE) February 11, 2020
I know this is to build Ricochet for Super Showdown, but one must wonder how long the Lana/Lashley angle will continue.
Back in Black Mass
Aleister Black makes his way to the ring to face Akira Tozawa.  Incredibly short segment that ends with a Black Mass following limited offense from Tozawa.
Do you feel… trapped?#Raw @WWEAleister pic.twitter.com/Qxcfqsb4ga

— WWE Universe (@WWEUniverse) February 11, 2020
Black cuts a promo alluding to himself as Lucifer and as a caged animal that everybody else is trapped in a cage with.  Another Aleister Black segment and I can't help but to wonder what the end game is, there seems to be no momentum yet they are keeping him strong.
---
Overall Rating for the Show (From best to worst: RawSome, Cor, AvRAWge, Poor and RawFul)
There were things to like about this Raw.  Despite the unusual neck bite spot, the passion and fire from Becky Lynch throughout the night kept me invested in her story.  Becky and Asuka also had Match of the nigh on Raw, but that should come as no surprise.  Other matches on this show were fun, but most suffered from the inherent problem that they don't seem to move the stories or product forward.  With Super Showdown coming up, it feels like creative hit a snag as they promote an overpriced house show.
This week's Raw was AvRAWge
Follow WrestleTalk on Twitter to stay up-to-date with all the latest wrestling news.