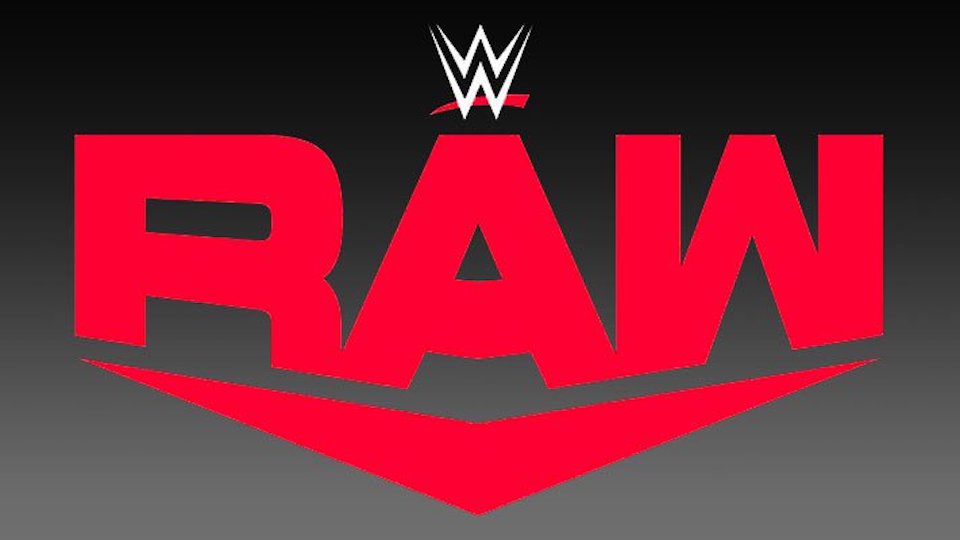 SWAFT Nation! It's Monday night. You know what that means.
The tradition of wrestling reviews continues with the latest installment of prime time action from the world of McMahon. Let's take a look at tonight's docket.
TONIGHT on #Raw! @MATTHARDYBRAND @RandyOrtonhttps://t.co/TbciLHqDFP

— WWE (@WWE) February 17, 2020
We all saw Matt Hardy tweet "Goodbye" last week, right? That wasn't some fever dream?  Well I guess we'll get another match out of Matt, so…what else do we have?
.@RusevBUL teams up with @humberto_wwe to battle @fightbobby & @AngelGarzaWwe TONIGHT on #Raw! https://t.co/rpOB3yBkth

— WWE (@WWE) February 17, 2020
Okay, apparently Rusev is also still with the company.  And it looks like that Lashley feud isn't going anywhere either.  And for some reason they are paired with the feuding cousins.  This booking is weird.
TONIGHT on #Raw…

♦️ @DMcIntyreWWE goes one-on-one with @The305MVP

♦️ @BeckyLynchWWE BITES BACK at @QoSBaszler

♦️ @WWERollins delivers his first sermon from the #MondayNightMessiah pic.twitter.com/xuyXZ3peO8

— WWE (@WWE) February 18, 2020
Expected a Becky response, but another social media lie is rearing its head.  MVP had claimed the match on Raw after the Royal Rumble was his final WWE match, but looks like the new producer gets one more in-ring go with Drew McIntyre.  Hoping it isn't a 3 second pin.
Now with everything out of the way, on to the show.
---
The Best of Raw
Viper Strikes Again
"You should have said 'good-bye' last week while you could still leave the arena on your own two feet!" – @RandyOrton to @MATTHARDYBRAND #Raw pic.twitter.com/XkAxPdPxgr

— WWE Universe (@WWEUniverse) February 18, 2020
Show opens up with Randy Orton in the ring ready to face Matt Hardy, but says that after last week that No Holds Barred match won't happen.  Matt's music interrupts and he comes out to the ring in his neck brace and street clothes. Asks Randy what the hell is wrong with him and gets a "What the Hell?" chant started.  The two face off in the ring and Randy delivers a hell of an emotional promo. apologizing and saying he loves edge like a brother before leaving the ring.
What's wrong with you, @RandyOrton?! @MATTHARDYBRAND feels the wrath of #TheViper on #RAW with a ruthless assault! pic.twitter.com/rpzHSMRdec

— WWE (@WWE) February 18, 2020
Orton pauses at the Ramp, but Hardy stays in the ring, holding a steel chair telling Randy "Finish Me."  Orton dodges the chair and attacks the neck, followed by an RKO while the crowd chants "one more time."  Orton beats down Hardy with a chair before removing Matt's neck brace and setting up a con-chair-to.  He changes his mind, but instead of giving up pulls Matt to the outside and delivers the con-chair-to on the Ring Steps.  Crowd rains down Boos as officials tend to Hardy, who Orton then attacks again with a con-chair-to while yelling "I'm sorry" in disdain.
Horror on #Raw.

What has @RandyOrton done?! pic.twitter.com/73tDU6FgEU

— WWE (@WWE) February 18, 2020
The Queen's Decree
Charlotte Flair comes out to discuss her decision to go after the NXT Title.
.@MsCharlotteWWE has something to say about @RheaRipley_WWE, about #WWENXT…and about #WrestleMania!#RAW pic.twitter.com/0gqvN4pLcP

— WWE (@WWE) February 18, 2020
Solid Promo, though clearly we have a heel Charlotte back…though I'm unsure she ever left?  But strongly puts over NXT while crediting herself for NXT's current status and relevance.
Scot Shot Part Deux
Drew McIntyre comes out for his match, but cuts an excellent promo about his upcoming Mania match.  Paul Heyman interrupts to advocate for his client, though he is immediately drowned out with a Boovation.  Introduces Brock Lesnar, but it's a ploy as Brock isn't in the building tonight.  A lot of love for the pointing in tonight's promos.  Heyman finally introduces MVP who comes out with a mic of his own.
M ⭐️V ⭐️P @The305MVP has a major bone to pick with @DMcIntyreWWE. #Raw pic.twitter.com/iTQlwy1kbZ

— WWE (@WWE) February 18, 2020
MVP cuts damn good promo about how he will beat Drew tonight and it won't be a cheap shot.  MVP of course immediately follows with a cheap shot.  Once the bell rings Drew takes over with a boot, Future Shock DDT, and counts down to the Claymore for the pin.
.@The305MVP went to CLAYMORE COUNTRY thanks to @DMcIntyreWWE on #RAW! pic.twitter.com/atAP0HDLy3

— WWE (@WWE) February 18, 2020
S-Word Hits The Fan
"This is me payin' my fine up front for what I'm going to do when I cross paths with @QoSBaszler next!" – @BeckyLynchWWE #Raw pic.twitter.com/KLyPbmWlUA

— WWE (@WWE) February 18, 2020
The Man Becky Lynch is in-ring with a paper bag and there's a cute silver Goat on her lapel.  She takes money out of the bag and throws it in the ring, saying she's paying her fine in advance for what she will do to Shayna.
.@QoSBaszler let @BeckyLynchWWE know that #EliminationChamber is another CAGE that she will conquer on the road to #WrestleMania!#RAW pic.twitter.com/9YBuaZfPxI

— WWE (@WWE) February 18, 2020
Shayna cuts probably her best promo to date as she swears to "tear the living (S-word)" out of Becky.  Solid exchange, makes it a bit more confusing why Shayna's path is the Elimination Chamber opposed to a direct challenge.
Sermon on the Mat
Something tells us this isn't going the way @WWERollins hoped… #Raw pic.twitter.com/P20Dys91zE

— WWE Universe (@WWEUniverse) February 18, 2020
Rollins comes out to make is Sermon, complete with giant stained glass graphics.  Crowd is having none of this, which is probably the best possible reaction the crowd can give.
You talk about your sermons, you talk about a fight…@FightOwensFight just gave the #MondayNightMessiah @WWERollins a STUNNER on #RAW! pic.twitter.com/DrbnxnKomV

— WWE (@WWE) February 18, 2020
Rollins is amazing at his delivery, coming off as though he truly believes his actions are for the greater good.  Seeking either redemption or eradication of Monday night's flawed superstars.  Viking Raiders interrupt and clear the disciples in the ring as Seth escapes, only to eat a stunner from KO.
The #MondayNightMessiah @WWERollins is STEAMING, and he's putting his disciples @Akam_WWE @Rezar_WWE & @WWE_Murphy in action against @FightOwensFight @Erik_WWE & @Ivar_WWE TONIGHT! #Raw pic.twitter.com/1K6AVw8d2S

— WWE (@WWE) February 18, 2020
A quick stop to 'Chuck' and we find out that later tonight we'll get more action between The Disciples and Team KO
---
The Mixed Bag of Raw
Beat or be Beaten
.@ERICKROWAN feels the CAGED FURY of @WWEAleister on #RAW! pic.twitter.com/c8YcTDA1rR

— WWE (@WWE) February 18, 2020
After weeks of both men getting fed enhancement talent, Aleister Black takes on Rowan and his cage of mystery.  Match has a quick start and forget at times that Rowan is this agile.  This is an well competitive match that Aleister Black wins with a Black Mass.
Standing alone in the winners' (squared) circle…

@WWEAleister hits @ERICKROWAN with #BlxckMass to get the VICTORY on #Raw! pic.twitter.com/FbgtO2HuHQ

— WWE (@WWE) February 18, 2020
It's a perfectly fine match which showcases the stregth of both competitors, but I have no idea where you go with Rowan from here.  And what can possibly be in that cage that won't be a disappointment now.
Rusev Day Return
Backstage interview with Lana, Zelina, Lashley, and Garza as they prepare to battle Rusev and Humberto.
The #BulgarianBrute @RusevBUL has some unfinished business to attend to, and he'll do it when he teams with @humberto_wwe against @fightbobby & @AngelGarzaWwe NEXT on #Raw! pic.twitter.com/8EHkcFUiHj

— WWE (@WWE) February 18, 2020
Welcome Back, Rusev.  No word on his contract situation, but they do repeatedly point out that Garza and Carrillo are cousins.  Great Lucha Things between the cousins, match opening focusing on the interplay between those two.  Once Lashley and Rusev vet involved there are some bing brawly boy movies happening, including an incredible spear by Lashley onto Carrillo.
.@RusevBUL is on ??? in HANDSOME tag team action on #RAW! pic.twitter.com/q4jOkqBomF

— WWE (@WWE) February 18, 2020
While Bobby catches a Matchka Kick on the outside, Garza gets the pin on Rusev with a roll-up and handful of tights.  Rusev Day chants do continue, though, and it makes me wonder how much longer this feud will be allowed to continue.
Natalya Driven In-Sane
Natalya and Kairi Sane scheduled to face off, and the Kabuki Warriors cut a solid promo in Japanese, manage not to get "What" from the audience.
They're The #KabukiWarriors, and THEY DON'T CARE.#Raw @WWEAsuka @KairiSaneWWE pic.twitter.com/No5XLjya4A

— WWE (@WWE) February 18, 2020
Kairi gets a strong look in against Natalya, mocking her with cat-based taunts and heavy strikes.  Short match, which ends via count-out when Kairi knocks Natalya out of the ring and Asuka delivers a stiff kick while the ref is distracted.
.@NatbyNature looks to take down @KairiSaneWWE on #RAW! ?? pic.twitter.com/mxI7N10iwU

— WWE (@WWE) February 18, 2020
Not a bad performance, but what are they doing having the Tag Team Champions feud with an individual.  And why a count-out win that was so anti-climactic?
Ricochet's Night at The Club
AJ Styles returns with The Club and all have fun pointing at the sign.  Puts over the gauntlet match at Super Showdown, throwing shade at legends and current superstars which brings out Ricochet.  Ricochet makes a challenge to AJ Styles on the spot.  Karl Anderson accepts in his stead.
.@KingRicochet has @BrockLesnar on the mind and @KarlAndersonWWE in the ring on #RAW! pic.twitter.com/3Kgg5zptZ8

— WWE (@WWE) February 18, 2020
Really Balanced match that stays grounded for most of the opening before Ricochet starts pulling out the flippiness.  Ricochet wins with a Go To Sleep Pele variant, giving himself some momentum going into his WWE Championship match at Super Showdown.
Beatitude Adjustment
Main event time as we get another match that faces off The Disciples against the Viking Raiders and Kevin Owens.
.@FightOwensFight & The #VikingRaiders are a POWERFUL team!#RAW pic.twitter.com/of2S2Bddo6

— WWE (@WWE) February 18, 2020
Match is more of what we've seen the past few weeks, not sure any of the action from this match adds anything to any competitor's characters or the overall story.  Again, feels a bit like a placeholder match for this continuing feud.  Owens has the match won, but Seth Rollins interferes and causes the DQ.
STREET PROFITS TO THE RESCUE!#Raw @AngeloDawkins @MontezFordWWE pic.twitter.com/5UhJMsx6R1

— WWE (@WWE) February 18, 2020
A New challenger enters as Street Profits run out to stop the disciples from 'crucifying' Kevin Owens.  Seth Rollins escapes up the ramp while his disciples get beat down by the faces in the ring.
JOIN THE REVOLUTION.@FightOwensFight & The #VikingRaiders get some EXTRA back-up in the form of The #StreetProfits on #Raw! pic.twitter.com/c9PHlYpwkp

— WWE (@WWE) February 18, 2020
I'm just glad that some sort of new angle was added to this battle, making the resistance on Raw larger.
---
The Worst of Raw
What's Up…with the 24/7 title
24/7 Championship starts without entrances in a triple-threat.  R-Truth, Riddick Moss, and Mojo Rawley all competing for the title.
…Did @RonKillings just use the signature moves of his childhood hero @JohnCena on #RAW?! ?? pic.twitter.com/61uYBNGUwS

— WWE (@WWE) February 18, 2020
R Truth with some amazing tribute moves to his "hero" John Cena, though Riddick Moss is able to get the pin on Mojo Rawley.  Mojo Rawley tries to scold Truth, but delivers a Scissors Kick for the win.  Fun but seriously just a time-waster.
Liv for the Moment
Liv Morgan backstage with Charly, gives a promo taking aim at Ruby Riott at Elimination Chamber and it sounds toward the end like she gets some of the crowd into it on her side.
.@YaOnlyLivvOnce has a message for @RubyRiottWWE ahead of #EliminationChamber!#RAW pic.twitter.com/qP91GEsMeV

— WWE (@WWE) February 18, 2020
Still no idea what's going on with Lana, though…totally glossing over that still.
---
Overall Rating for the Show (From best to worst: RawSome, Cor, AvRAWge, Poor and RawFul)
Again I find myself looking at Raw and enjoying it, but finding nothing really special.  Any heat the show had was carried over from the previous week.  A little disappointed with how the women's title picture is coming through, as Shayna is clearly the challenger fo Becky Lynch's title, but there is still the Elimination Chamber to be had, and we got an announcement with zero setup.  This was unfortunately another episode I felt stagnated while they wait for the next Saudi PPV to blow past so they can focus on Wrestlemania builds.
This episode of Raw is : Cor
Follow WrestleTalk on Twitter to stay up-to-date with all the latest wrestling news.