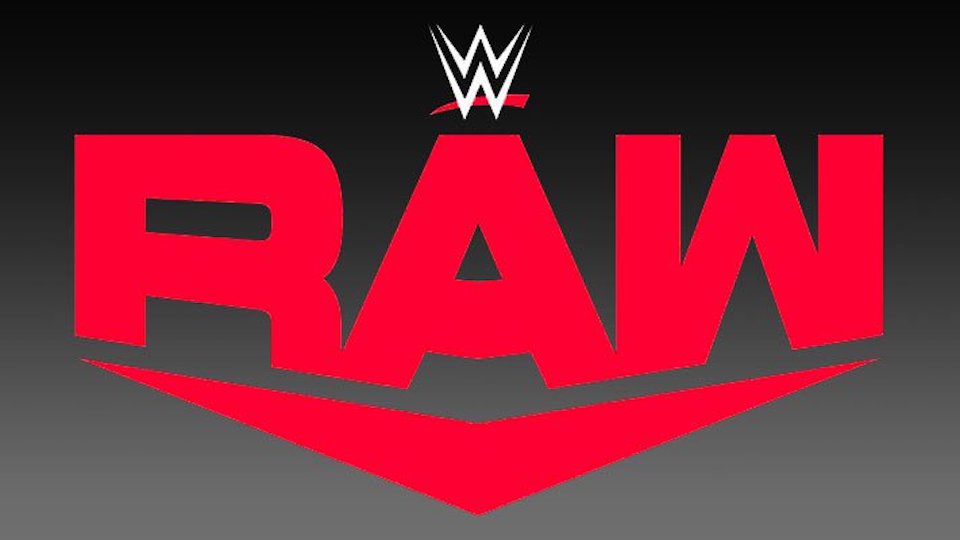 Hey there, SWAFT Nation! It's Monday, which means it's time to go in Raw! Let's see what the advertised night forward looks like:
#WWEChampion @BrockLesnar returns to #Raw TONIGHT! @HeymanHustlehttps://t.co/NaLTRQy4yi

— WWE (@WWE) February 24, 2020
It's good to see Brock show up before Saudi Arabia, and hopefully although there is a match with Ricochet at Super ShowDown we get Drew McIntyre interaction.
.@AngelGarzaWwe is set to square off with @humberto_wwe for the first time on #Raw TONIGHT! @Zelina_VegaWWEhttps://t.co/hJjS2bwF1K

— WWE (@WWE) February 24, 2020
It is weird to me that this is the actual first time these cousins are battling.  These are two incredibly talented individuals (as is Zelina), so I don't have anything but the best expectations for this match.
.@WWEAleister COLLIDES with @ERICKROWAN in a rematch TONIGHT on #Raw! https://t.co/XhIIa8qocl

— WWE (@WWE) February 24, 2020
A Rematch already? Hopefully this is a way for Rowan to get some heat back, but how do you do that without affecting Aleister Black?  Do wish this was a blow-off on a PPV built upon the destruction of jobbers.
What will happen with #TheMan @BeckyLynchWWE and @QoSBaszler back together in the same building TONIGHT on #Raw??? https://t.co/uhlbQhCfMi

— WWE (@WWE) February 24, 2020
And finally we got Becky and Baszler getting interaction, though their match isn't supposed to be official unless Shayna wins elimination chamber, right?  The setup to this story just feels like a formality.
With that out of the way, onward to the show!
---
The Best of Raw
Familia Feud
Angel and Zelina are backstage being interviewed by Chary.  Zelina puts over Angel as a Lothario that must be tasked with straightening out his dimpled cousin.  It is weird that they keep emphasizing how much Zelina and Garza are completely not an item. And again…this man proposed to his girlfriend in a WWE ring, so…okay.
.@humberto_wwe & @AngelGarzaWwe both look to IMPRESS in the ring on #RAW! pic.twitter.com/TccqXgUxg8

— WWE (@WWE) February 25, 2020
The match between the two is pretty great on a technical basis.  This reminds me a bit of the dynamic between Eddie and Chavo back in WCW, which the similar relationship could easily play into that.  Match gets a lot of time, and after a failed victory roll Garza is able to catch Carrillo for the pin.  It was an excellent match to open up Raw.
Interview with a McIntyre
It's been an incredible Road to #WrestleMania for @DMcIntyreWWE.

The winner of the 2020 Men's #RoyalRumble Match has a lot to say on #RAW. pic.twitter.com/9wllYpeATq

— WWE (@WWE) February 25, 2020
Interview with Drew McIntyre where he talks to Drew about his Mania match.  Talks about his prior run in WWE and how despite being declared The Chosen One, his World Championship never materialized.  It is an AMAZING interview where he talks very honestly about his prior run and his career while out of the company.  Also covers his return to NXT, which is great to have acknowledged as a benefit.  Outstanding segment that I can't put over enough.
Profit and Loss
Street Profits are out next for their upcoming singles matches against the Tag Team Champions.
.@AngeloDawkins looks to overpower @WWE_Murphy on #RAW! pic.twitter.com/WEES6LUtT8

— WWE (@WWE) February 25, 2020
Murphy vs Dawkins is up first. It's great to see Dawkins get some rare singles time to shine, though Rollins puts the brakes on it with a quick kick for the DQ.  As Seth attempts to leave, Ford taunts him and gets Seth to come back to the ring and start their match.  The ref bars Dawkins and Murphy from ringside so further shenanigans cannot take place.
The #MondayNightMessiah @WWERollins looks for a victory over @MontezFordWWE on #RAW! pic.twitter.com/qs2Kuq7V70

— WWE (@WWE) February 25, 2020
Ford is being made a star in his performance with Rollins, again a rare singles opportunity for the incredibly athletic Ford.  Rollins does end up getting the win after a well-fought match.  Great showing for both members of Street Profits while protecting the champs.  Ford is an absolute star.
---
The Mixed Bag of Raw
Club Sandwiched
Looks like Ricochet gets to take on the Big man Luke Gallows following his victory over Anderson last week.  Decent warm up for his match with Brick this weekend, Ricochet gets the win with a shooting star press.  A bit underwhelming, but I guess getting some wins on the way to facing Brock is important.
Looks like #TheOC has a major problem with @WWEAleister on #RAW… pic.twitter.com/wxUIbK2fBf

— WWE (@WWE) February 25, 2020
Afterward AJ tells The Club that he has to prepare to take the championship in case a miracle occurs and Ricochet wins.  But they find Aleister Black in the hall and beat him down for no real reason.
Fade to Black (Remix)
Aleister Black still feeling the after-effects of being jumped by The Club.  Rowan is fresh as a daisy, able to easily take advantage of Black.  I'm curious why they give Black an excuse for his loss while Rowan had to lose clean last week.  Despite this, Black is still able to look strong and resilient in what seems to be impending defeat.
.@WWEAleister is filled with UNBRIDLED RAGE against @ERICKROWAN on #RAW! pic.twitter.com/em7WYgmCOh

— WWE (@WWE) February 25, 2020
Black looks like he's en route to win the match until he throws Rowan into his own cage, causing him to rage.  However Black is able to barely stay on his feet and get the win with two Black Masses.  It was a pretty great match that I wish had been the way we did their only match, but it is a good look for Black as he goes into a feud with AJ.  However, RIP Rowan push?
Black does declare after this match that he will face AJ next week.
Moment of Truth
R-Truth is in the ring out of nowhere.  He is bringing back Truth TV with Bobby Lashley and Lana, who are not appreciated by the Canadian Crowd.  Lana cuts him off to say that he has a match with Bobby, though the crowd clearly understands that it is Rusev Day.
.@RonKillings paid tribute to his childhood hero @JohnCena on #RAW…but *couldn't see* an incoming SPEAR from @fightbobby!#RAW pic.twitter.com/8bPfYTcCpv

— WWE (@WWE) February 25, 2020
Truth pays homage to John Cena, but it isn't enough as Lashley is able to walk away with the victory after a Spear.  Fun, short match and as always Truth is entertaining.
Canada Strikes Back
Randy Orton comes out for the third week in a row, presumably to address his actions.  Canada isn't Bizarro Land tonight, and Randy does get boos rained down upon him.  Randy cuts a promo once again talking about how much he loves Edge like a brother, and how Edge helped him become the man he is today.
.@FightOwensFight wants ANSWERS from @RandyOrton…and a FIGHT!#RAW pic.twitter.com/OH7Od2Fx6Z

— WWE (@WWE) February 25, 2020
Kevin Owens interrupts and talks about how he grew up watching Edge, and how much he hated watching Edge retire.  Talks about how much it sucked for everyone and challenges Orton to a fight, which Randy accepts  for "tonight" but not immediately.
.@FightOwensFight COLLIDES with @RandyOrton in the main event on #RAW…but what is @WWERollins doing here?! pic.twitter.com/GA89Vp5V8g

— WWE (@WWE) February 25, 2020
The match is made for the Main event of the show.  KO gets to a strong start, but Rollins and his disciples interrupt by walking out and surrounding the ring.  Street Profits and Viking raiders come out to clear the Disciples from around the ring, brawling into the audience.
.@FightOwensFight has a STUNNER ready for this #RAW referee and @WWERollins is none too thrilled! pic.twitter.com/7hDeKUBnTO

— WWE (@WWE) February 25, 2020
KO able to bounce back, but after Rollins interferes, Orton gives a draping DDT and the ref fast counts a 3, leaving the crowd and even Orton confused about the sudden victory.  When Orton and KO both get chairs to duel each other, the Ref pulls the chair away as Orton escapes the ring.  Owens rips open the ref's shirt to expose that he is a Rollins disciple and treats the ref to a Stunner and puts him through a table for good measure to end the show. I have honestly no idea where this Seth story is going with the random ref follower, unless he becomes the Charles Robinson to Seth's Flair.
---
The Worst of Raw
All Talk
.@BrockLesnar & @HeymanHustle have a message for @KingRicochet & @DMcIntyreWWE…they're awaiting #WWESSD, #WrestleMania and SUPLEX CITY!#RAW pic.twitter.com/mKEg7cEoGU

— WWE (@WWE) February 25, 2020
Brock Lesnar out with Paul Heyman, though shockingly doesn't beat down Ricochet first.  Heyman cuts a quite passionate promo on not only Ricochet, but on Brock's Mania quest against Drew McIntyre.  Brock must still have the best job in the company, literally just shows up and stands there while Heyman cuts his promo.
Contract Negotiations Break Down
This may be the most convoluted contract signing that's ever taken place on Raw.  5 competitors are in the ring for this one, and I still don't get why we're having this match when it is quite clear that the path they're taking is Shayna vs Becky.
Shayna is notable in her absence, though Nattie does get a heavy pop due to her Canadian heritage.  Liv slams the contract in front of Ruby Riott, and as Asuka is signing, Shayna's music hits and she comes in through the crowd without escort.  Shayna chooses to stare down Nattie of all people, and Lawler exits the ring as he says the ladies are on their own.  Humorous moment as Asuka shoves Nattie out of the way to tell Shayna "Bite Me."
? LIV ?#Raw #WWEChamber @YaOnlyLivvOnce pic.twitter.com/cYnJ4ZPUwH

— WWE Universe (@WWEUniverse) February 25, 2020
The following pandemonium is mildly fun as Liv dives over the desk to tackle Ruby and the crowd chants "Let them fight."  Becky also comes down to taunt Shayna with the title as the two brawl in-ring.
The #WWEChamber Women's Contract Signing ended with a FIGHT between @BeckyLynchWWE & @QoSBaszler!#RAW pic.twitter.com/ZUyMrpRlHV

— WWE (@WWE) February 25, 2020
---
Overall Rating for the Show (From best to worst: RawSome, Cor, AvRAWge, Poor and RawFul)
This episode of Raw had a lot going on, but I don't know why most of it is happening.  Several matches on this show were quite fun but wholly unnecessary, and as I've mentioned with SmackDown the last few weeks, the looming specter of Saudi Arabia is even more obvious in practice with this episode.  The women's contract signing was fun, but with Shayna/Becky being the obvious story they're telling, it makes you wonder why they're even bothering to have the Elimination Chamber march for the Raw Women's Championship.  It was a bright beacon seeing each member of the Street Profits get some time to shine in Singles action, but the show was capped off by a confusing ending to the show that felt more out of nowhere than an RKO.
This episode of Raw is a: Low AvRAWge
Follow WrestleTalk on Twitter to stay up-to-date with all the latest wrestling news, and join the conversation with the entire community on Discord.