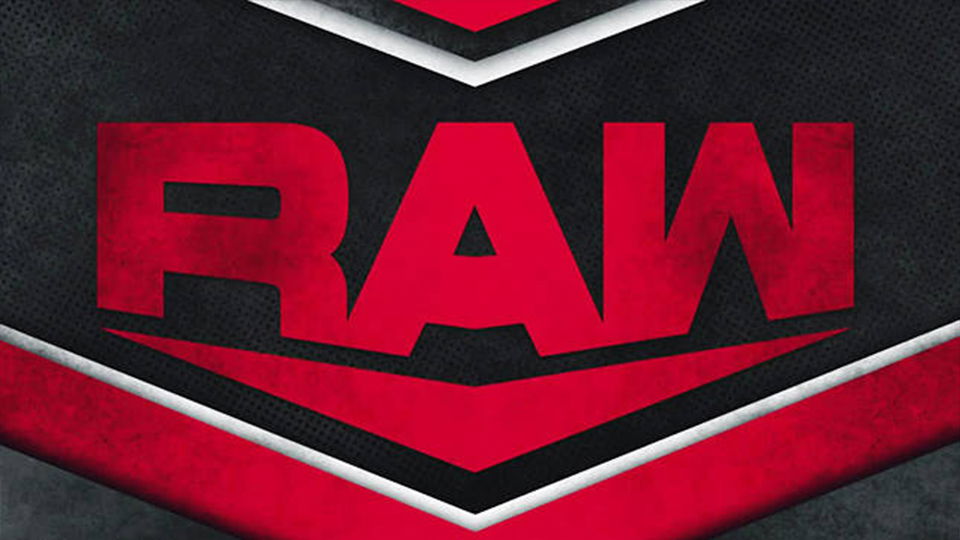 I'm going to nail my colours to the mast here – this will be the best episode of Raw in months.
Peeling back the curtain momentarily, I write the opening to these reviews minutes before the show starts. I use the few paragraphs to rant, ramble and generally bloviate about whatever's on my mind. Normally it's my latest annoyance with Raw and its horrendous booking. But not this time!
What's caused my ill-advised optimism ahead of this week's offering from the red brand? Well, let's just take a look at the card.
WWE has in recent times adopted this frustrating habit of playing its cards close the chest, often only revealing one or two matches in advance of the show. But this week they've used seeds planted last week to build a relatively comprehensive programme for this.
A night THIS action-packed? #MustBeMonday.

? @DMcIntyreWWE picks the stipulation for match against @HEELZiggler

? #TripleThreat Tag Team Match to determine The #StreetProfits' @SummerSlam opponents

? @WWEAsuka vs. @SashaBanksWWE for the #WWERaw #WomensChampionship pic.twitter.com/ZNALqLx0e0

— WWE (@WWE) July 28, 2020
Sure, we'll still be treated to the usual assortment of nonsense necessary to fill three hours of TV. Such as Dominik confronting Seth Rollins after the 'Monday Night Messiah' extracted his dad's eye at Extreme Rules. Or the ambiguity involved in Randy Orton "selecting his next target". But elsewhere things look decidedly rosier.
The number one contenders to The Street Profits' titles will be decided in a triple threat tag match. Asuka and Sasha Banks will clash over the Raw Women's Title. And Drew McIntyre will square off against Dolph Ziggler, in a match I hope will involve a wacky stipulation. This show is stacked – it literally can't fail.
Unless it does, in which case I'll feel like a right numpty…
Let's get to the review!
---
The Best of Raw
New Tag Contenders Crowned
As charismatic as The Street Profits are, their over-the-top personas are best deployed in small doses. They took it upon themselves to be ring announcers for the tag triple threat this week and it was a bit much. I don't need them taking on additional tasks for the sole reason of getting mic time.
After the pre-match theatrics were dispensed with though, things became decidedly better. The triple threat was for a shot at the Profit's tag belts, with The Viking Raiders, Ricochet & Cedric Alexander and Andrade & Angel Garza in contention.
Bold strategy.#WWERaw @Zelina_VegaWWE @AngelGarzaWwe @AndradeCienWWE pic.twitter.com/pHbCm78DeF

— WWE Universe (@WWEUniverse) July 28, 2020
It's always a bit unclear what the rules are in these sorts of triple threats and on this occasion one member of each team could be in the ring at once. Or at least that's the assumption I made, as the Vegaboys refused to get anywhere near the ring to begin with.
But Alexander and Ricochet soon brought them into the fray and things quickly broke down. Suddenly all six men were in the ring, flipping around and executing double teams. It's rather bizarre that in a No-DQ environment, no-one decided to just grab a chair and go to town. But I'm willing to accept the plot hole when the action is this good.
AIR. IVAR.#WWERaw @Erik_WWE @Ivar_WWE pic.twitter.com/OQ8MEOTjYc

— WWE Universe (@WWEUniverse) July 28, 2020
Ricochet and Alexander, being the least featured team over recent weeks, was also the least damaged by booking. Both the Viking Raiders and Vegaboys have been diminished by their respective storylines, and yet it seemed like they remained the favourites to win.
Ultimately it was Garza who picked up the pin for his team following a Wing Clipper to Alexander, giving us a rematch of last week's average encounter (which Andrade and Garza lost). Things would've been so much better if Ricochet and Alexander had won.
Asuka and Banks' Final Chapter
Prior to her title match against Asuka, Banks and Bayley provided an explanation of the events at Extreme Rules. Apparently Bayley was simply trying to be a good role model by assuming referee duties and counting the pinfall. Also, Stephanie McMahon is jealous of Sasha's accomplishments. This was decent material, but sublimely delivered by the Tag Champs.
Next Asuka and Kairi Sane made their entrance. Kairi immediately chased Bayley up the ramp. There are reports that this is Sane's final appearance on Raw, and if that's indeed the case then this was a very underwhelming send-off. The stipulation is that Bayley can't get involved without costing Banks the title, so chasing her off really was pointless.
Did @SashaBanksWWE's #WWERaw #WomensTitle hopes just CRUMBLE with this kick?

cc: @WWEAsuka pic.twitter.com/PowtqR7P6f

— WWE (@WWE) July 28, 2020
After a commercial break, the match got underway. And what a match it was. Very much following the template set by their encounter at the pay-per-view, this was another hard-hitting affair, with a series of submission attempts and heavy striking.
Of course, this being WWE, they needed to introduce some extraneous nonsense. Sasha brought the title into the ring and tried the old Eddie Guerrero move of pretending Asuka had struck her with it. But the referee was standing three feet away and witnessed the shenanigans, so instead Banks just decided to argue with him. This saga was entirely unnecessary, supposedly designed to demonstrate Sasha's desperation.
Thankfully we returned to regular wrestling, with Sasha in the ascendency. She locked in the Banks Statement, but Asuka rolled through to escape. Asuka barely managed to scoot back into the ring before the ten-count, but found herself in the Banks Statement once more.
She again wriggled through and applied an Ankle Lock. However just as Asuka looked set to win, the big screen revealed Bayley assaulting Kairi Sane. It's unclear who made the call to transmit this to the ring or why no-one intervened, but whatever. Distracted by the sight of her friend getting battered, Asuka sprinted backstage while the referee counted.
He reached ten and Sasha won the match – and the Raw Women's Title – by freaking count-out! And Asuka cradled Sane as if she were dead. What an embarrassing finish to an excellent match. Asuka essentially just ran away. And Kairi Sane's send-off was underwhelming. Once again, the booking horribly let down the talent.
Drew Meet Dolph, Dolph Meet Table
Drew McIntyre answered Randy Orton's challenge by bizarrely suggesting that people might consider him the underdog. I certainly don't. I can't imagine many people would. He's been dominating people.
Speaking of people he's obliterated, Dolph Ziggler interrupted to demand to know the stipulation for their non-title match. The fact that McIntyre is already answering to Randy kind of makes this match against Dolph a foregone conclusion.
Regardless, McIntyre revealed it will be an Extreme Rules match… for both of them. Drew spent the next ten minutes clobbering poor Dolph, hitting him with chairs, throwing him into the barricade and tossing him into the ring post.
Dolph launched a brief flurry with a kendo stick, but that turned out to just be a minor detour on the McIntyre Destruction Tour. The Champion soon regained control, booted Ziggler through a table with a Claymore and won.
The champ never saw it coming.

RKO OUTTA NOWHERE by @RandyOrton! #WWERaw pic.twitter.com/2XJINy7R1N

— WWE (@WWE) July 28, 2020
During his celebration, Randy Orton snuck in to deliver an RKO. Samoa Joe tried to convince us it came out of nowhere, but I think we all could've predicted it. Randy has developed a fairly well-known modus operandi by this point.
---
The Worst of Raw
The Title Future Looks Grim
After taking out Edge, Christian and Big Show in quick succession, Randy Orton was keen to continue his 'legend killing' by revealing his next target. He spoke glowing about his entire 20-year career, claiming rather bizarrely that The Rock and 'Stone Cold' can't hold a candle to his accomplishments. I'm assuming he isn't planning on punting either of them in the head, so why bring them up?
It turns out Orton's primary desire was to become WWE Champion once more, much as we all expected. It was really the only direction available to him, as a feud with R-Truth would've felt a bit anti-climactic.
He challenged Drew McIntyre to a match at SummerSlam and didn't hang around for an answer. As he walked back up the ramp, Nia Jax's music hit! Wha-what?
We haven't seen Nia since she lost to Asuka in mid-June, the night after a double count-out draw against the Raw Women's Champion at Backlash. Well, she was back and – in the least convincing tone imaginable – demanded a title rematch.
#WWERaw @QoSBaszler @NiaJaxWWE

com·bus·ti·ble
/kəmˈbəstəb(ə)l/: pic.twitter.com/rkIp4YPb7T

— WWE (@WWE) July 28, 2020
She was about to address the small issue of the Asuka / Sasha Banks match later in the night, when Shayna Baszler interrupted. A small scuffle broke out, with Nia looking worryingly dominant. Baszler mounted a meagre comeback, but a gaggle of referee's easily broke up the conflict.
This segment went from uninspiring (Randy Orton) to utterly disastrous (everything else). I don't want to diminish anyone's ability, but I just can't with Nia Jax anymore. I just can't.
Gone in Twenty Seconds
The earlier encounter between Nia Jax and Shayna Baszler was used to set up a match later in the night. They fought for about 20 seconds and then got counted out. I hate this company.
Intensity level = ?????#WWERaw @NiaJaxWWE @QoSBaszler pic.twitter.com/Ws2t9Rh14m

— WWE Universe (@WWEUniverse) July 28, 2020
They continued to brawl, even clobbering a few referees who were again dispatched to break things up. But the damage had already been done. Neither of these women looked good, when Baszler in particular desperately needed to.
An Eye for an Eye for an Eye
Murphy continued to look troubled by Seth Rollins' lateral move to becoming Raw's resident eye removal specialist. But Seth tried to assure him that it was all in service of the greater good. I swear to God – IF HE SAYS THAT PHRASE ONE MORE TIME!
Don't worry @WWE_Murphy. Trust in @WWERollins.

Is @35_Dominik really going to show up on #WWERaw tonight? pic.twitter.com/SSp5Oonvvy

— WWE (@WWE) July 28, 2020
They were preparing for Dominik's arrival. Apparently Dom was so incensed by Rollins' actions that he patiently waited for Seth to get to the ring.
Rollins used the time to repeat his usual refrain. He doesn't want hurt people. He has a grand design. People keep standing in his way. Blah blah. It was more of what we've been hearing for months now.
Seth then invited Dominik to the ring, and the young Mysterio politely accepted. Rollins promised not to hurt him and for a second it looked like they might have a civil conversion. But then Dominik attacked Seth, forcing him and Murphy to reluctantly batter the youngster.
Thank you, @WWEAleister. ?#WWERaw pic.twitter.com/TqRjQkmR5V

— WWE Universe (@WWEUniverse) July 28, 2020
Fortunately Aleister Black came to Dominik's aid – wearing a waistcoat for no apparent reason. Did he have a fancy dinner scheduled? Either way, he couldn't overcome the numbers disadvantage and Seth stomped him on the outside, before directing Murphy to remove Black's eye.
Murphy looked unsure, but Seth slapped him, so the Australian drove Black's eye into the corner of the steps. Somewhat too late, Dominik chased the heels off with a kendo stick.
Just when you think this feud couldn't get any dumber, Raw proves you wrong. I. Hate. This.
Another Return Tempered
MVP hosted another edition of the VIP Lounge alongside his "executive members of the Hurt Business", Lashley and Benjamin. His guest was Mustafa Ali, whom he hoped to "show the light". I have NO IDEA why babyfaces keep agreeing to put themselves in this position.
Ali said he was looking forward to being a real champion – a clear shot at MVP, who anointed himself the United States Champ last week. MVP shrugged off the comment and offered Ali a spot in The Hurt Business.
Ali wasn't interested though. As he was delivering his rebuttal, R-Truth ran into the ring and tackled Shelton Benjamin. He attempted the pin to regain his 24/7 Title, but Benjamin kicked out. Then Truth ran away and we transitioned to a match between Ali and Lashley.
He'll do this ALL DAY.#WWERaw @fightbobby pic.twitter.com/c1zcE0YJ7b

— WWE Universe (@WWEUniverse) July 28, 2020
Big Bobby absolutely dominated Ali and it was rather boring. At some point Tozawa and his ninjas were introduced to spice up proceedings, but it only served to cheapen the spectacle. Ali and Lashley shouldn't be subjected to the silliness of the ninjas.
Things quickly returned to Lashley battering Ali though, as I began to drift off. After what felt like an eternity, Lashley locked in the Full Nelson and Ali submitted. Considering he only made his return a week ago, it seems like Ali's already being swept aside in the most tedious way possible.
Return, Wrestle, Lose, Repeat
Humberto Carrillo made his first appearance since getting Stomped on the ring steps by Seth Rollins several weeks ago. He was there to get revenge on Murphy and looked furious. Although not furious enough to prevent him from doing his extravagant entrance.
They had a fine match that I couldn't have cared less about. It's not Carrillo or Murphy's fault, but their characters carry no heft. This storyline sucks!
#MurphysLaw got the best of @humberto_wwe tonight.#WWERaw @WWE_Murphy pic.twitter.com/5iCOoSBxUZ

— WWE (@WWE) July 28, 2020
After a solid outing, Murphy caught Carrillo coming off the top rope and nailed Murphy's Law for the win. So immediately any excitement one might have had for Humberto's return was extinguished.
---
Overall Rating for the Show (From best to worst: RAWsome, Cor, AvRAWge, Poor and RAWful)
I went out on a limb to predict this would be the best episode of Raw in months. I couldn't have been more wrong.
Instead of the wrestling showcase promised by the pre-advertised card, we got a load of hot garbage. Everything needed a swerve, an unnecessary flourish or silly heat spot. The result was that no-one was made to look good – in fact there were times when I was forced to ask whether WWE was intentionally burying people.
Ali was dismantled by Lashley a week after his big return. Carrillo was hyped up, only to lose. Shayna Baszler was made to look like a goof by Nia Jax. And Sasha Banks won the brand's top prize because Asuka RAN AWAY!
Sure, the triple threat tag match was decent and Drew swept aside Ziggler in a fun encounter. But literally everything else actively damaged talent as well as the product as a whole. For that reason, Raw was RAWful this week.
Share your thoughts on Raw with us on Twitter and visit Wrestletalk to always stay up-to-date on all the latest wrestling news.