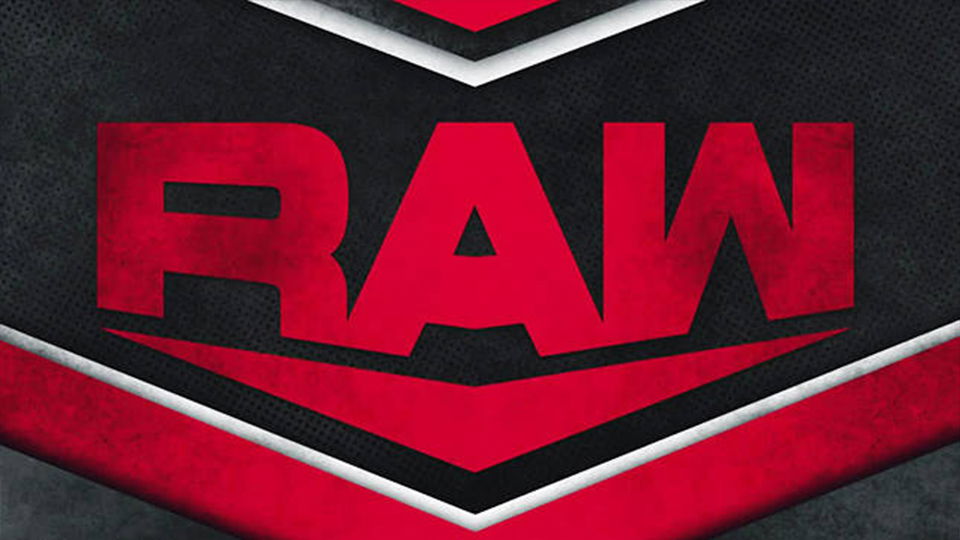 After a weekend of pain, anger, loss and destruction, we return to our regular Monday viewing, a lot weaker and more fragmented than before. It seems almost absurd to discuss Raw given the current climate. But if ever we needed a temporary escape, this was about as good a time as ever.
This isn't the platform to discuss social inequality – it's a subject too vast and complex to be adequately canvassed by someone as ill-qualified as myself. But regardless of your particular perspective (and there are many), we can all agree on this. What happened to George Floyd – what continues to happen outside the collective consciousness – was abhorrent. And we need to be better.
.@WWEApollo defends the #USTitle TONIGHT on #WWERaw! https://t.co/52PXNDhZ3S

— WWE (@WWE) June 1, 2020
Turning to Raw, the show was set to feature the "retirement" of Rey Mysterio, hosted by Seth Rollins. Apollo Crews would defend his newly won United States Championship. And Asuka was due to take on Charlotte in a 'Champion versus Champion' clash, destined to end in shenanigans.
There will be more time to grieve. And hopefully through tragedy we can grow together. With a heavy heart, let's get to the review.
---
The Best of Raw
Out of the Storage Room and Into the Limelight
While the set-up was every flavour of hot garbage, the match which followed was outstanding. Seth and Black battled for a few minutes, until Rollins sent the Dutchman to the outside. It looked like Murphy and Austin Theory were poised to strike at ringside, but Humberto Carrillo sprinted out at precisely the right time to lend Black a hand. Commentary desperately tried to explain that Carrillo "idolises" Rey Mysterio… which is why he came out to help Aleister Black?
This story is so messy and requires significant leaps of faith.
The match ran through two commercial breaks, which isn't a criticism. Both Seth and Black were pulling out all the stops. There were moonsaults and frog splashes and wicked roundhouse kicks.
? ? ? ? ?#WWERaw @WWEAleister pic.twitter.com/wRA1FtOd4T

— WWE Universe (@WWEUniverse) June 2, 2020
After a double down, Murphy and Theory again looked to get involved, but Carrillo cut them off. Seth tried to capitalise on the distraction with a rollup, but Black countered into a pin of his own. And Aleister Black beat Seth Rollins! What a win!
After the match, Seth and his goons attacked both Black and Carrillo, leaving them laid out in the ring. It was an okay end, which I suppose keeps the narrative going to next week. But this was all about the match.
New Champion, Old Habits
Apollo Crews was given the opportunity to pick the first challenger to his United States Title. He selected Kevin Owens, who came out still hobbling after being attacked by Angel Garza last week. If you can't tell how this match is going to end, you clearly aren't a regular Raw viewer. And to that I say: I envy you, you naive scallywag.
And so it's ON for the #USTitle on #WWERaw!

Who's leaving with the gold: @FightOwensFight or @WWEApollo?

— WWE (@WWE) June 2, 2020
This was an inspired piece of booking though, as Crews has always worked best with someone who matches his athleticism and compensates for Apollo's slight charisma deficit. After an electric opening sequence, KO booted Crews right between the uprights. Although apparently it was unintentional, so didn't result in a disqualification. It was nevertheless a strange moment… perhaps intended to foreshadow an Owens' heel turn down the road?
Regardless, after catching his breath and ensuring that everything was still intact, Crews informed the official that he was prepared to continue. The match went on, with Apollo on the offensive. That was, until Angel Garza and Andrade intervened to cause the DQ finish. Remember what I said earlier?
Why, @AngelGarzaWwe?!
Why, @AndradeCienWWE?!
WHY, @Zelina_VegaWWE?!#WWERaw @FightOwensFight @WWEApollo pic.twitter.com/6oUfpRjefe

— WWE (@WWE) June 2, 2020
Andrade was upset about losing the belt to Crews last week and apparently Garza felt he still had a score to settle with KO. It's a shame we didn't get a definitive end – especially in Crews' first title defence – but the match was good nevertheless.
Sadly, the tag match which followed was a tad underwhelming. Partly because it felt like a cheap alternative to the singles match we had been promised and partly because there's just remarkably little heat here. After a couple of exchanges, Apollo pinned Andrade again. So this feud is over… right?!
Seth versus… Dominick?
Rey Mysterio joined Raw by video call to discuss his eye injury. More particularly, whether he intended to retire as Seth Rollins had suggested.
Rey said he wasn't sure, his eye was healing but there was no guarantee it would ever fully recover. Then Dominick popped into frame and he wasn't nearly as measured in his words. I'm ecstatic to report that the younger Mysterio's acting has improved dramatically. He's only pretty bad now!
? for an ?#WWERaw @35_Dominik pic.twitter.com/QRtzmC9R0D

— WWE Universe (@WWEUniverse) June 2, 2020
He demanded an eye for an eye, and so it looks like we'll be getting Seth vs. Dominick at some point in the near future. And I'm kind of interested to see it.
A Title Change in Tampa
Rob Gronkowski was at his home, trying to record the world's greatest Tiktok video. He was so amped up that he failed to notice the gardener sneaking up behind him or the man removing his coat to reveal an official's shirt underneath. So much for having eyes in the back of your head.
GOT 'EM.@RonKillings managed to find @RobGronkowski earlier today and win BACK his BABY!!! #WWERaw #247Championship pic.twitter.com/lyCkFYU4m1

— WWE (@WWE) June 2, 2020
The man with the green thumbs of course was R-Truth who employed the token 24/7 finisher to devastating effect. He rolled up Gronk, did a little victory dance with his new title and ran away while Gronkowski raged.
I certainly understand those who feel frustrated by this. Given all the potential this could have held, plus the weeks of promos exchanged between R-Truth and Gronk, the end result feels a little underwhelming. But the simple fact is we were never going to see wild shenanigans on an NFL sideline or during a halftime team talk. It was destined to end this way – during a Tiktok video on Gronk's front lawn. And for what it was, it was fairly entertaining.
---
The Worst of Raw
Backing Vocals
I still can't deal with the NXT wrestlers behind plexiglass at ringside. All they do is cheer the babyfaces and boo the heels. It's so inorganic and manufactured. It reminds me of the obnoxious laugh track in one of those mediocre sitcoms. (*cough* Big Bang Theory *cough*)
The Messiah Without a Message
I'm starting to think Raw has no idea where to go with Seth Rollins. It seems like just a couple of weeks ago that Seth was the company's hottest star, riding the momentum of being the self-appointed 'Monday Night Messiah'.
But now it seems like he has no identity. Recall his feud with Drew McIntyre, when Rollins presented himself as the only man capable of carrying the burden of the WWE Championship. He was a martyr, willing to sacrifice his own wellbeing for the benefit of the promotion and its talent. Of course it was all nonsense – Seth's actions were motivated by greed, not selflessness – but it was compelling.
But now, who knows what his motivations are? He attacked Rey, almost gouged out his eye and this week hosted his "retirement". Seth said that Mysterio sacrificed himself for the greater good, without explaining what on Earth he meant. In any event, wasn't Seth meant to be the sacrificial lamb? None of it made much sense.
Is #WWERaw still #MondayNightRollins? pic.twitter.com/CLDk0QyIMK

— WWE (@WWE) June 2, 2020
Rollins then cued a video package highlighting Rey's run to the World Heavyweight Championship 15 years ago before transitioning to the attack he sustained at the hands of Rollins and his flock. Seth called him a future hall of famer but that his career was over. There was no focus to any of this, and I was left wondering what the purpose of the video package was.
Before we could get lost in any more of this delusion, Aleister Black ran out. Why? Because Rey Mysterio is Aleister Black's… friend and mentor. Excuse me? When did this become a thing I'm meant to know? I think I've seen them in the ring together once.
The Worst Wrestling Tagline Ever
By way of prerecorded video, Shawn Michaels picked Edge to win the "Greatest Wrestling Match Ever". It wasn't the content or delivery that made me hate this segment, or Michaels' pick. For the record, I agree with his selection.
Take it from @ShawnMichaels:@EdgeRatedR's got the EDGE at #WWEBacklash! #WWERaw pic.twitter.com/h2gTpV3Rnc

— WWE Universe (@WWEUniverse) June 2, 2020
It's that Raw insists on trotting out past legends to market this match, using a patently absurd tagline. It's hard to know whether WWE is sincere in its belief that Edge vs. Orton will be the greatest match ever – in which case, they're delusional – or whether the company is just trying to troll its fanbase – which is a deeply cynical ploy and makes absolutely no sense. Either way, WWE doesn't come out of this looking good.
The Viking Experience
The Street Profits and Viking Raiders battled it out in a competitive game of bowling this week. Does anyone have any idea how much longer I'm going to have to tolerate this? I mean, are we talking another month? Because I honestly don't think I'll survive that.
The Gods have graced me with the meats https://t.co/aAsCCwXcxV

— Ivar (@Ivar_WWE) June 2, 2020
There was the usual array of "comedy", from the Profits not knowing what bowling shoes were to a turkey leg popping out of the ball return. I hated it.
The Viking Raiders dominated the event, because apparently tenpin bowling falls under traditional viking pastimes. Then the lights went out, smoke filled the alley and suddenly the Street Profits were great. It made no sense.
Tag Champs Flounder
Billie Kay took on Nikki Cross in the latest chapter in the running feud between The IIconics and… sigh… Bliss Cross Apple Sauce. Ergh.
The IIconics are phenomenal talkers and passable wrestlers. So what did they do on Raw this week? They said nothing and wrestled a lot. And it was not good.
Neither Cross nor Kay ever looked comfortable working together, leading to several awkward exchanges. Eventually Kay pinned Cross after the least impactful sit-out slam I've ever seen. This immediately rocketed into the top five worst finishers.
Thumbs up!
High-five!#TheIIconics' @BillieKayWWE just scored a HUGE win over WWE Women's #TagTeamChampion @NikkiCrossWWE on #WWERaw! pic.twitter.com/UVrMQ01Xjt

— WWE (@WWE) June 2, 2020
So the Aussies pick up another clean win over Bliss and Cross, only making the decision not to pull the trigger on the title change two weeks ago all the more baffling.
The Narcoleptic Force
Nia took to the ring to address her rivalry with Asuka.
This was so nothing that it became whatever the opposite of memorable is. Not "forgettable", because that implies I absorbed it and then soon forgot it. No, this was far worse. It's like I was actively losing my memory as the segment was unfolding. Like the more Nia spoke, the more disoriented I became.
She recited the usual nonsense about how Asuka hadn't earned the title but had simply been gifted it when Becky announced her pregnancy. This was word for word what she had said two weeks ago. This program is literally going nowhere.
Then came the match with Kairi Sane that's been a topic of conversation all over the internet. We already knew that at some point Sane suffered a massive cut, which caused a temporary stoppage. This, of course, after Nia almost maimed Kairi when attempting a Buckle Bomb last month.
And wouldn't you know it, this was probably worse. Jax whipped Kairi into the steps with too much force and without giving Sane enough room to properly brace herself. In the result, Sane evidently cracked her head against the steel and suffered a nasty gash. There were a series of edits to work around Sane getting medical attention. Then Jax rolled her back into the ring, hit a leg drop and won. It was anticlimactic and another unfortunate blemish on Jax's record.
The Predictable DQ
On another occasion, Asuka vs. Charlotte Flair should be the greatest wrestling match ever. (Oh great, now they've got me saying it.)
But this was never going to be given the freedom to become that, as it was painfully obvious – given the template of Raw – that this would have some form of screwy finish. And so it was.
Charlotte followed the strategy crafted in her match against Rhea Ripley (as well as countless times by Ric Flair) and targeted Asuka's knee. This wasn't nearly as effective as the aforementioned WrestleMania bout though, as Asuka did an atypically poor job of selling the injury. As soon as she regained the upper hand, it's as if the knee miraculously healed.
WOW. @NiaJaxWWE is REALLY going there. #WWERaw pic.twitter.com/0pYNQ3MI4o

— WWE Universe (@WWEUniverse) June 2, 2020
There was a fluid series of submission attempts, which elevated proceedings. But it turned out to be the light before the storm, as Asuka's entrance music hit and Nia Jax came out dressed as the Raw Women's Champion, compete with face paint. I have no idea why. Mind games, innit?
She struck Asuka once to cause the DQ and left. So utterly, irredeemably, colossally pointless.
Ending with a Whimper
Drew McIntyre was set to take on MVP, with Bobby Lashley in the latter's corner. Lana had been instructed beforehand to stay backstage, a directive she had not taken kindly to. So as the bell rang, the saxophones sounded and the 'Ravishing Russian' waltzed out to join her husband. (Am I the only one who keeps forgetting that Lana and Bobby are married?)
Thankfully this didn't last long, as MVP should not be having a competitive match with McIntyre at this stage. The Scotsman tossed him around for a bit before connecting with the Claymore for the win.
If @fightbobby does THIS at #WWEBacklash, we just might have a new #WWEChampion! #WWERaw pic.twitter.com/qmVd1Zsw0P

— WWE (@WWE) June 2, 2020
Immediately, Lashley slid in and locked Drew in the Full Nelson. Two seconds later, Raw was off the air. There was no resolution to this angle, making it seem like they simply ran out of time. Which is ridiculous because the show was pre-recorded. But Lana also didn't factor into proceedings in any way, even after all her build-up. So maybe things just got butchered in the edit?
Who knows. Either way, this was a dud ending to Raw.
---
Overall Rating for the Show (From best to worst: RAWsome, Cor, AvRAWge, Poor and RAWful)
It's hard to recall an edition of Raw this polarised. The good moments were truly great in parts, but the bad were just horrendously awful.
The women's division is somehow insanely talented and borderline unwatchable at the same time, with neither the singles nor the tag components providing much entertainment. Similarly, the show's main programs away from the ring lack any kind of focus. Seth drones on relentlessly every week, Edge and Randy Orton have recruited a number of past stars to see how often they can fit the phrase "Greatest Wrestling Match Ever" into three hours, and the Viking Raiders pulled a turkey leg out of a ball return.
BREAKING NEWS on #RawTalk:

The #VikingRaiders @Erik_WWE & @Ivar_WWE will meet The #StreetProfits @AngeloDawkins & @MontezFordWWE in a DECATHLON next week on #WWERaw! pic.twitter.com/T4oG14cZhq

— WWE Network (@WWENetwork) June 2, 2020
Thankfully the actual wrestling – you know, the thing the show should be about – remained consistently good. Aleister Black and Rollins in particular deserve massive credit. But it's just not enough to carry three hours of TV. For that reason, Raw this week was a low AvRAWge.
Share your thoughts on Raw with us on Twitter and visit Wrestletalk to always stay up-to-date on all the latest wrestling news.